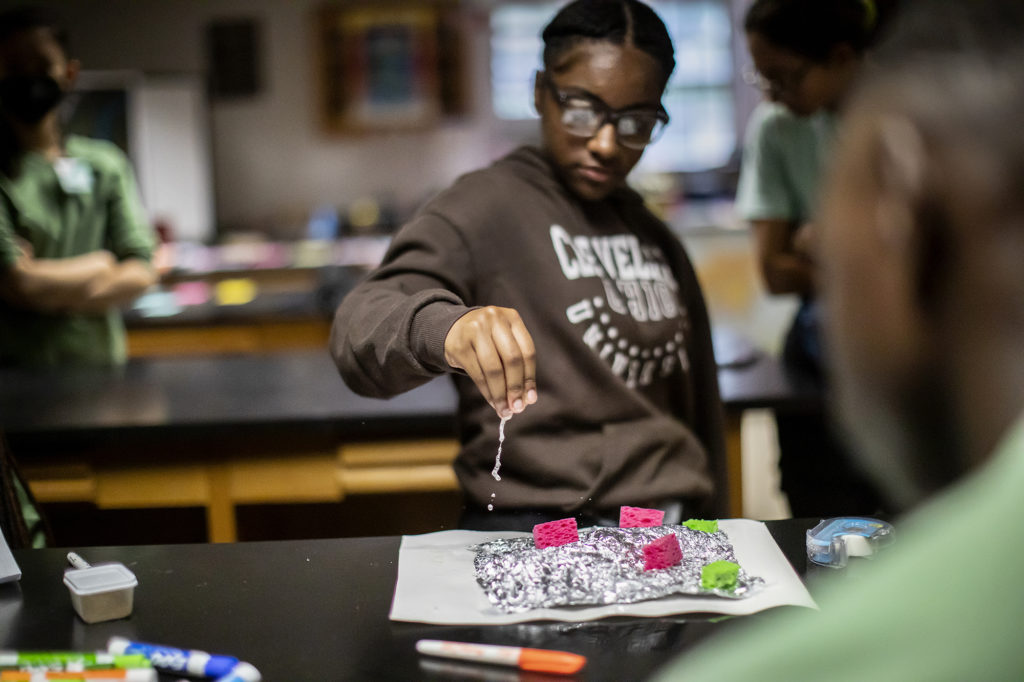 On a warm summer day, half a dozen students from West Philadelphia's Paul Robeson High School gathered at Cobbs Creek Community Environmental Center (CCCEC) to take part of a summer enrichment program supported by Penn's Netter Center for Community Partnerships. The 850 acres of woods, creeks, meadows, and trails of Cobbs Creek Park and the CCCEC, has been an ideal place to be immersed in environmental education and outreach for over three decades.
For the last year, with support from a Projects for Progress (P4P) award, a team from Penn has collaborated with Center staff and the Cobbs Creek community to enhance resources to assist similar learning opportunities at the CCCEC. Their goal is to promote equitable access to STEM education for residents of the Cobbs Creek neighborhood.
While visiting the center several years ago looking for service-learning opportunities, Ocek Eke, Penn Engineering's director for graduate student academic programming, was struck by the beauty of the Center's setting — and the untapped potential for Penn student, staff and faculty engagement.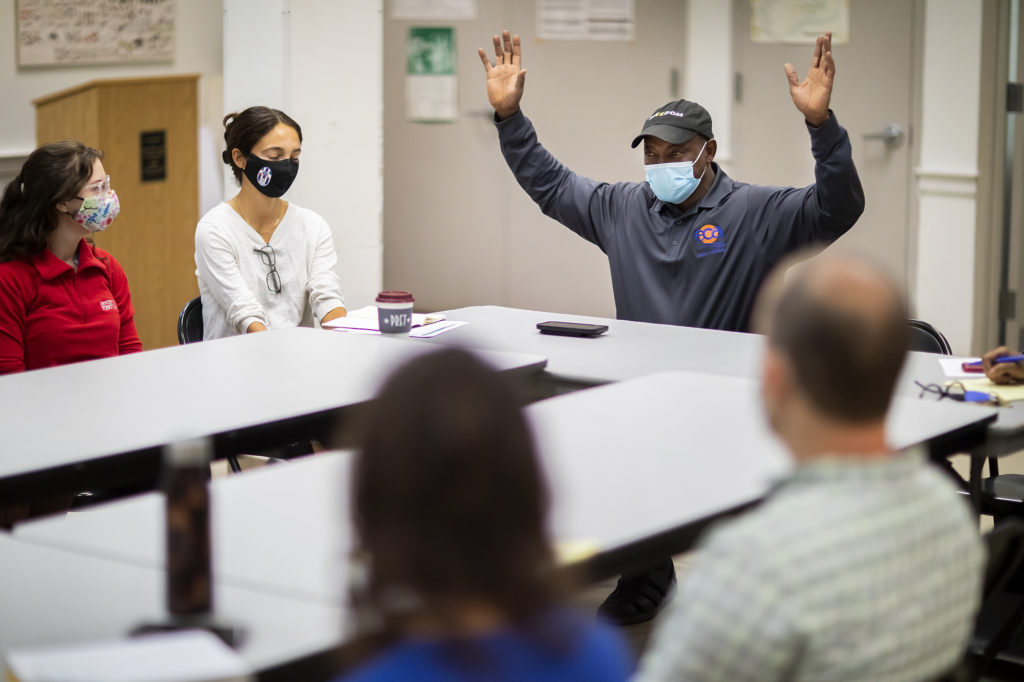 When the call for P4P proposals went out early in 2021, "a lightbulb went off in my head," Eke says. "I spoke with some colleagues and thought it was a long shot, but they said if you don't apply, you can't win."  
With that determination, Eke assembled a core team for the P4P project: Anna Balfanz, Academically Based Community Service (ABCS) Coordinator at the Netter Center; Cooper Yerby, a doctoral student in the School of Arts & Sciences' Department of Earth and Environmental Science; and Erica DePalma, formerly the senior water systems program manager in Penn's Water Center. 
Eke and his colleagues were successful and became one of the inaugural recipients of the P4P prize. The $100,000 they received has gone toward purchasing new equipment to facilitate existing programs and support further educational opportunities at CCCEC. Additional aid from a Making a Difference in Diverse Communities grant from the School of Arts & Sciences and from the City of Philadelphia is providing more enhancements to the Center and its programming as well. 
"If we want to get students interested in STEM education, it has to be early," says Eke. "When you bring them here, in a place like Cobbs Creek, and they can run around the creek, get their feet all wet and muddy and look at the little fish that are swimming around and start asking questions—by having a place like this, we have the potential to not just raise awareness, but to spark curiosity."
The P4P initiative, established in 2020 by then-President Amy Gutmann, is designed to support proposals by teams of students, faculty, and staff designed to promote equity and inclusion and make a direct impact in Philadelphia.
Read more and watch a video about the Cobbs Creek Community Environmental Center at Penn Today.