Bioengineering Grad Student Jina Ko Named Schmidt Scholar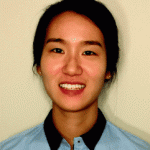 Jina Ko, a PhD student in the Department of Bioengineering at the University of Pennsylvania, was among the 14 PhD candidates from the U.S., Canada, and Germany to be named to the inaugural class of Schmidt Science Fellows. The announcement was made on April 23 at the Apella Alexandria Center for Life Science in New York. Jina will receive a $100,000 to cover living expenses while working as a postdoctoral fellow under the auspices of the Rhodes Trust, which also administers the Rhodes Scholarships for student-athletes. The placement is preceded by a five-week orientation at the University of Oxford beginning this July.
Continue Reading at the Penn Bioengineering Blog.