Bike lanes experiment measures cyclist response to infrastructure design
A professor and students use goggles to test bikers' riding behavior while traveling on Philadelphia's bike lanes. Here, a snapshot of how Megan Ryerson is using data and technology to plan safer streets, and marry design and public health.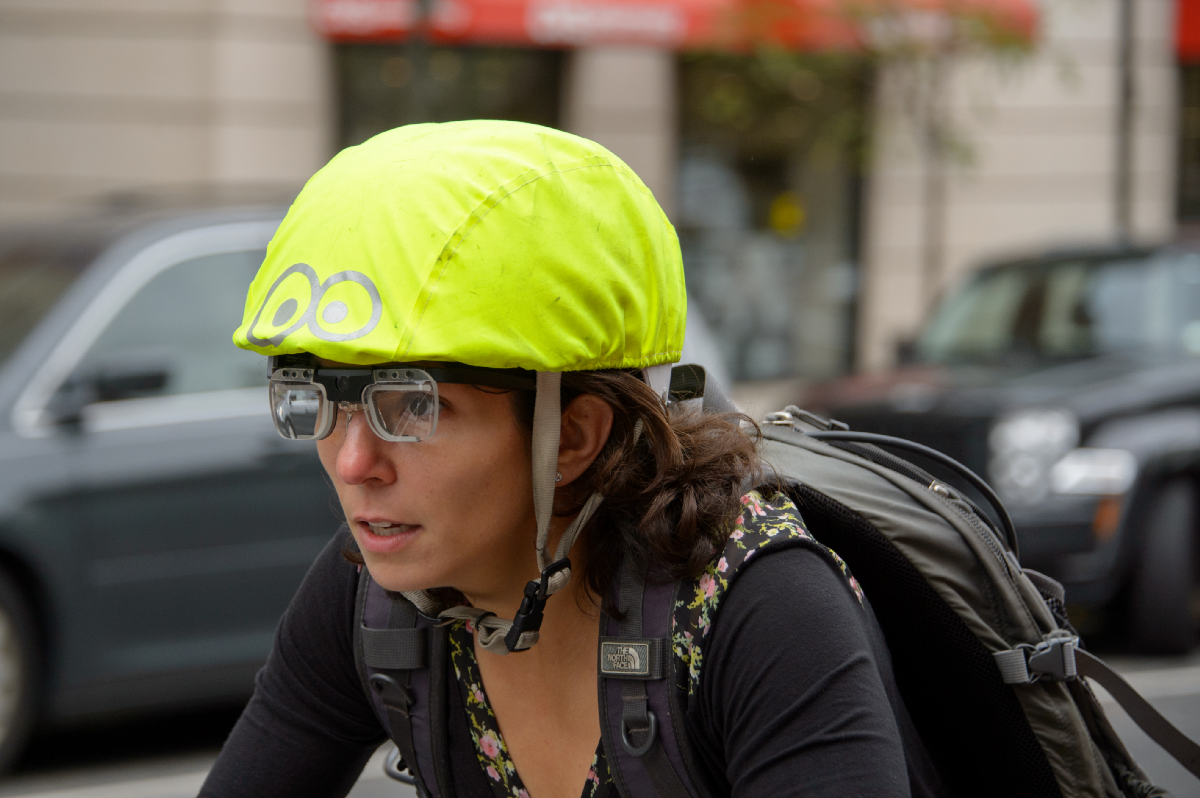 Megan Ryerson, assistant professor in the Department of Electrical & Systems Engineering in the School of Engineering and Applied Science, assistant professor of city and regional planning at PennDesign, and research director of the $14 million PennDOT-funded Mobility 21 transportation research center, has an ambitious plan to make bike lanes safer.
Her pilot study, launched in October 2017 as a course alongside PennDesign students, is, to her knowledge, first-of-its-kind research that uses eye-tracking glasses — purchased with a seed grant from the Perelman School of Medicine to support interdisciplinary public health research — to study the movements of urban bikers who use the city's bike lanes. The first 10 volunteer bikers for that test, vetted for their cycling skill level, rode a loop around University City from 30th Street to 45th Street, using the parking-protected Chestnut Street bike lane and the buffered-yet-unprotected lane on Walnut Street. During their ride, participants wore glasses equipped with inward- and outward-facing cameras that measure pupil dilation, head movement, where they were looking at any given time, and how long they held a gaze.
The research is the kind of field-to-spreadsheet data that may allow for building, if not exactly a leisurely experience for urban bikers and pedestrians, then at least a safer one.
Continue reading at Penn Today.