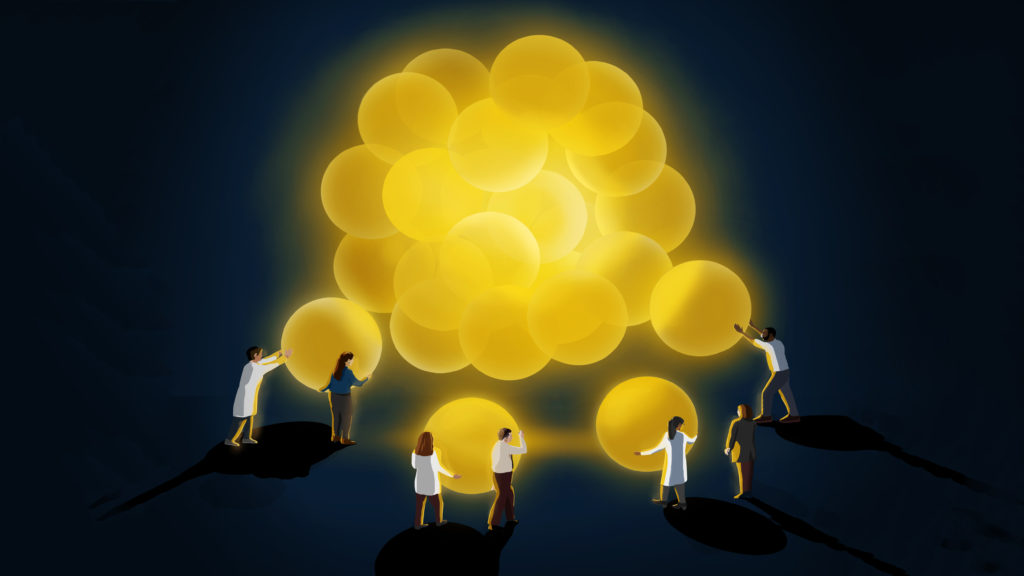 A quick look at data-backed projections of energy usage tells an alarming tale: Renewable energy sources aren't keeping pace to meet society's growing needs, and a continued dependence on fossil fuels will only increase the severity of climate change.
With a significant new investment in research targeting exactly these challenges, Penn's transformative Energy and Sustainability Initiative aims to invent solutions in energy and sustainability and develop ways to roll them out for the betterment of the entire planet. The Initiative is one of four priority areas being funded by $750 million devoted to scientific, engineering, and medical research around the University.
"We emphasize through our most recent investment in energy and sustainability research that Penn is here to innovate and to make a real impact on society, both today and deep into the future," says President Amy Gutmann. "The School of Arts & Sciences is uniquely well-positioned to lead these game-changing, interdisciplinary efforts, which will permeate across the entire University."
With Penn Arts & Sciences at the helm, and with involvement from the School of Engineering and Applied Science and other partners, this effort will involve cross-disciplinary collaborations on a variety of scientific topics aimed at rethinking energy generation, storage, and use.
Steven J. Fluharty, dean of Penn Arts & Sciences and Thomas S. Gates Jr. Professor of Psychology, Pharmacology, and Neuroscience, says, "Energy research is at once a priority for the School and the world at large. This new investment allows us to advance the groundbreaking work already being done by our scientists and to grow our collaborative, forward-looking team of researchers. I am eager to see the discoveries that this tremendous opportunity will make possible."
Continue reading at Penn Today.