A 'Perfect Blend' of Cutting-edge Technology and Real-world Vision
Freshman Angela Lin founded an organization to bring students and technology leaders together while still in high school. At Penn, she's surrounded by the culture she craved.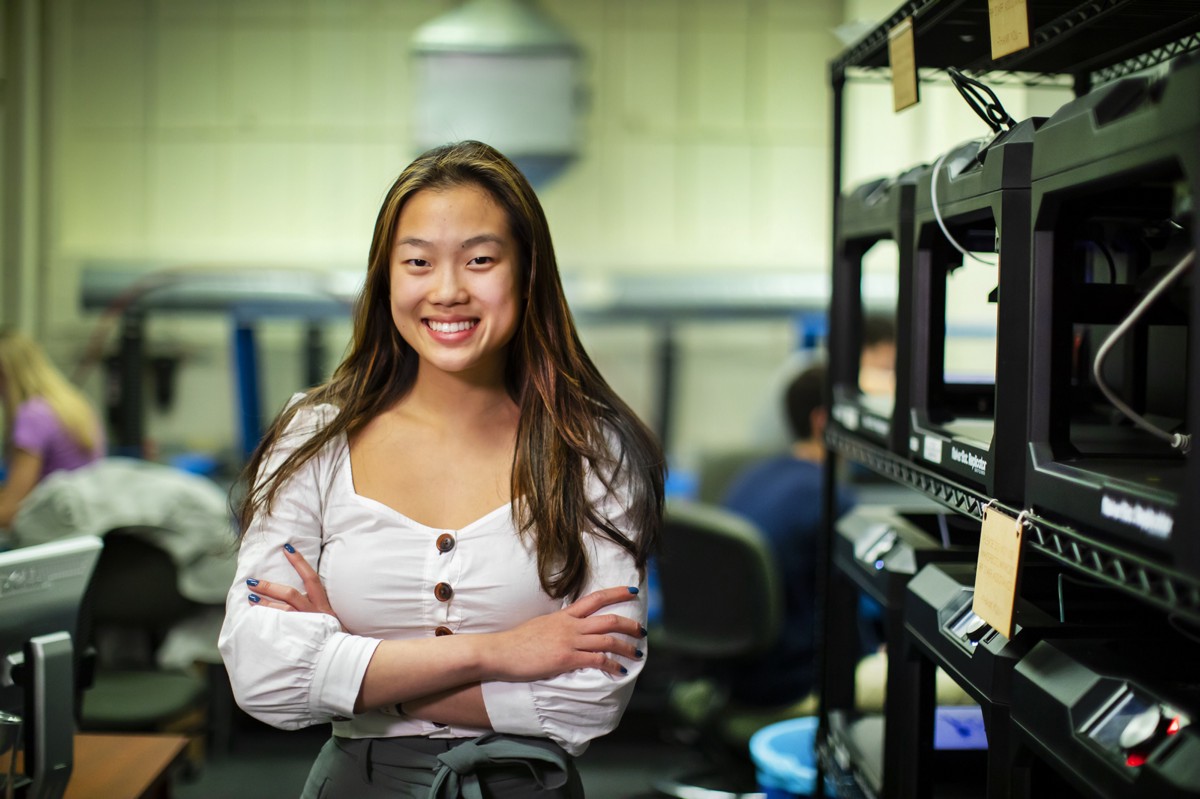 By Gwyneth K. Shaw
As a high school student in Seattle, Angela Lin enjoyed the social-justice focus of her Jesuit school. But she hungered for an outlet for her entrepreneurial ideas, like a business club for interested peers.
With this goal in mind, she launched Innovateen to connect high schoolers with influential business leaders to help them think about starting a company before they took their SATs.
"I was trying to build this really powerful network of schools, corporations, and industry leaders to help students get to the next step in their career aspirations," Lin says.
Innovateen blossomed, spreading beyond Lin's Seattle Preparatory School to other campuses in the area. The organization attracted guest speakers ranging from local venture capitalists to a federal judge who talked to the students about the intersection between technology and the law.
During her high school years, Lin also worked as the West Coast regional director of MIT LaunchX, another entrepreneurship program for teens, and helped organize the first youth track for Seattle Startup Week. Her efforts cemented countless connections and even drew an approving mention in a Forbes online article.
Then Lin got into Penn, where she's now a freshman in the Jerome Fisher Program in Management and Technology, a joint-degree program and a partnership between Penn Engineering and the Wharton School. Lin says her high school activities helped sharpen her focus and makes the program a great fit.
"It gave me a lot of exposure to what it means to use both business and technology to make a real impact on the world," she says. "I started to realize there are so many opportunities to combine the two disciplines, and I think that level of breadth really helped put into perspective what I wanted to do."
During the summer between high school graduation and her arrival in Philadelphia, Lin worked in a computer-science lab, focusing on developing accessibly technology and studying the interactions between humans and computers. It further focused her thinking about what she wanted out of her college — and professional — career.
"I realized ultimately my passion is in identifying a problem I really want to solve, visualizing the technology I want to build, and then actually building it," she says. "I think being exposed to so many different influential people and their work really helped me realize that the Management and Technology program here at Penn, which perfectly blends these two passions of mine, is something that I want to continue to do."
Lin lives in Ware College House, which she describes as "definitely the place to be as a freshman." She misses the outdoorsy nature of Seattle but finds ways to get out here, too. And she's had fun with style and design trends as part of the Penn Fashion Collective.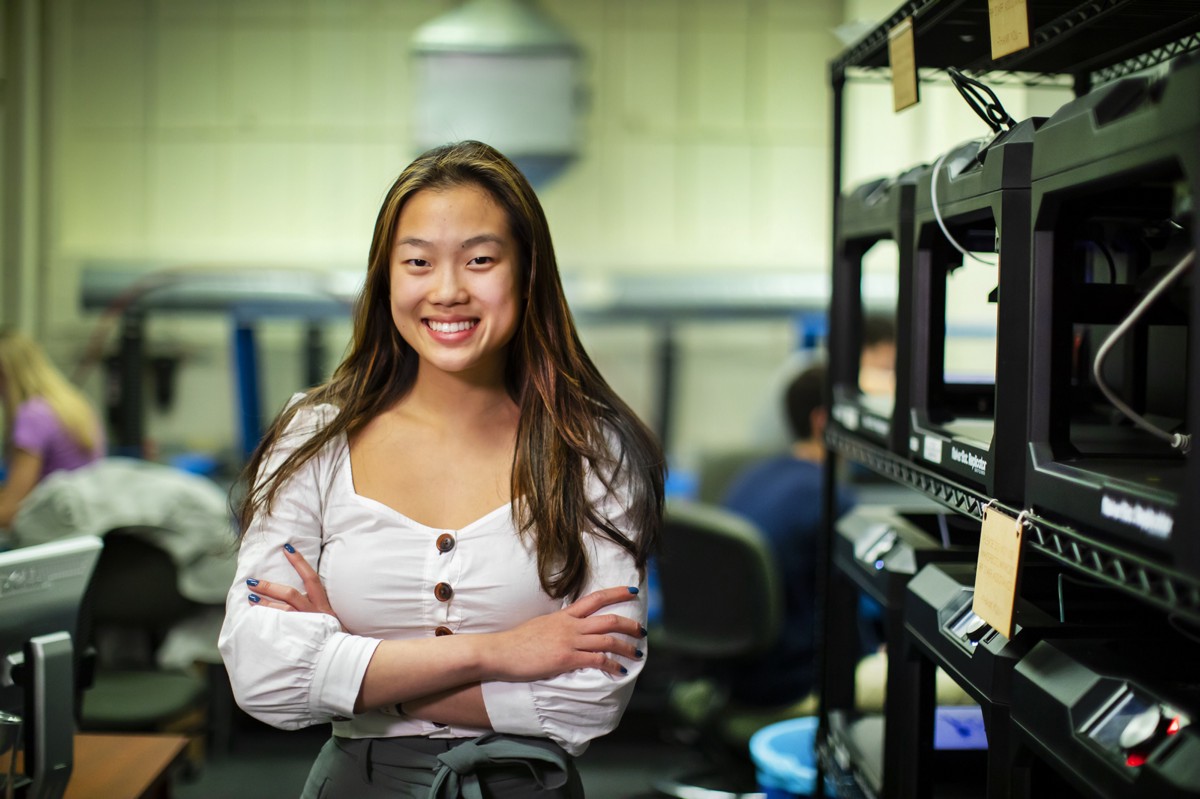 She works in the lab of roboticist Cynthia Sung, of the School of Engineering and Applied Science's Mechanical Engineering and Applied Mechanics Department. And Lin is reveling in her immersion in the environment she so craved in high school.
"It's definitely a positive change for me," she says. "I think Penn is unique in that people are extremely focused. They know what they want to do. I really like that kind of energy, and I think that level of focus is really crucial in being successful in anything that you do."