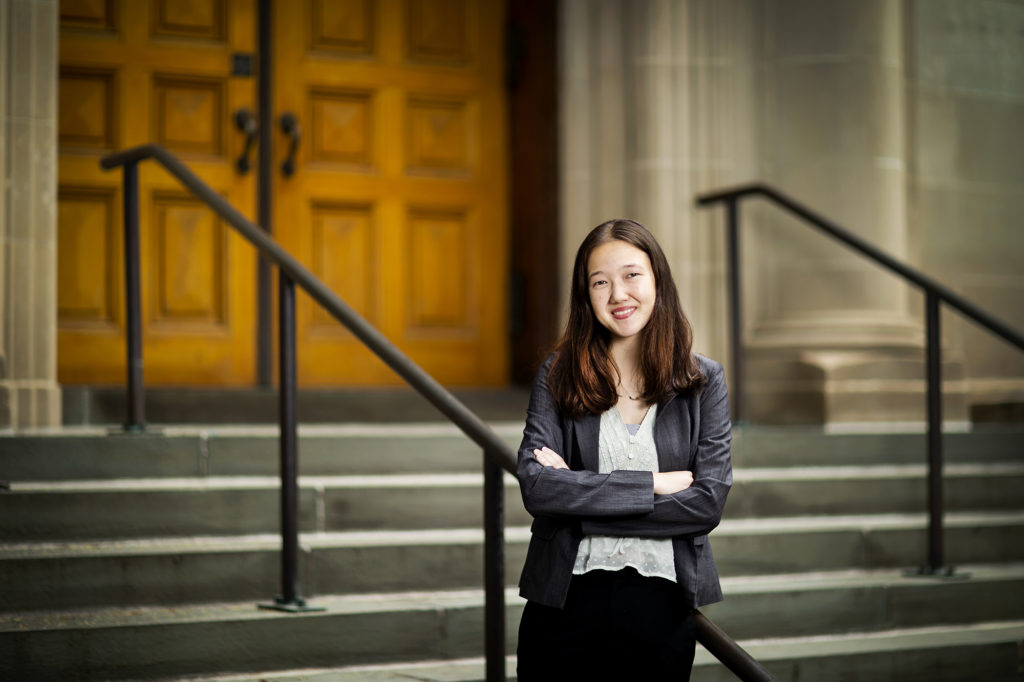 Angelina Heyler, a senior from Hong Kong, came to Penn to pursue a degree in engineering in a setting with opportunities for personal and academic growth.
Now, reflecting back on the past four years, Heyler says she is thankful for how her time on campus provided her with "the opportunity to explore cool classes" and, in the process, helped her discover a passion for applied problem solving through data science.
The intersection of math and real-world problem solving
Heyler started her academic career in the School of Engineering and Applied Science as a chemical and biomolecular engineering major, but was inspired to switch to systems engineering after taking Math 114, part of Penn's four-semester calculus series, during her freshman year. "Professor Robert Ghrist always included systems examples of problems and that inspired me to look into the major," she says.
Heyler's interests in this area grew while taking her favorite class from her major, ESE 301 (Engineering Probability), where she has also worked as a teaching assistant for the past two years. "It's a beautiful intersection of math concepts being applied to really interesting everyday problems. You learn about why tennis rankings stay surprising stable for long times, optimal jury sizes, why polls work, and why lethal genes persist," she says about the course. "The problems were niche and very connected to the real world."
ESE 301 was also Heyler's first hint at her interest in "the statistical side of things" and using applied mathematics to address real-world problems, which led her to choose to submatriculate in Penn Engineering's Master of Science in Engineering accelerated data science program. "I really enjoy how applicable data science is; it's a field that tackles not only technical engineering problems but also issues in health, sustainability, transportation, and many other areas in society," she says.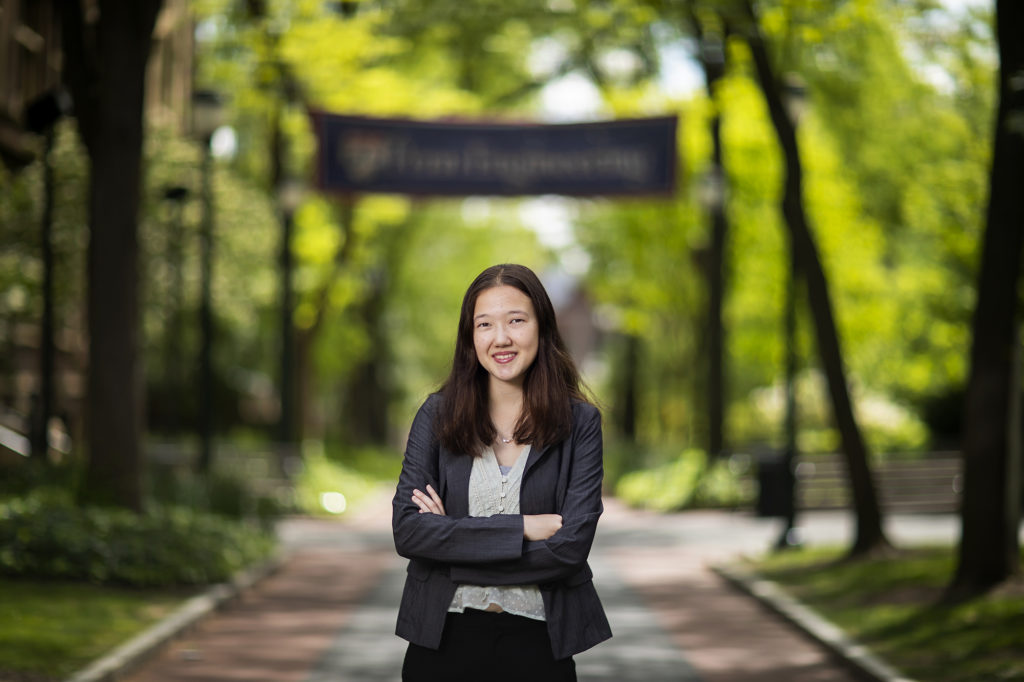 As part of her undergraduate degree, Heyler spent the past year working on a senior design project. She and a team of five systems engineering, electrical engineering, and computer science majors were given the Societal Impact Award from the ESE department for their collaborative senior design project and were one of the three teams, out of 26 total, from their department to advance to the School's senior design competition. Their project aims to improve breast cancer screening precision by providing a quantitative approach to calculate breast tissue density, which is a strong indicator of breast cancer risk.
The final version of MammoDL includes a state-of-the-art deep learning model that can predict breast density, a generalizable method to train models on diverse datasets, and a user-friendly interface. Their results have also been incorporated into a computational radiology framework developed at Penn Medicine so that other researchers can use this new tool.
Along with integrating the project's various technical components and working seamlessly as a team, Heyler says that looking at the big picture was key to MammoDL's success. "We spent a lot of time thinking about the technical details of our project, but we also thought a lot about the clearest message to showcase the impact of our work," she explains. "Overall, senior design has been one of the most meaningful projects I've done here at Penn."
Fostering connections on campus
During the early days of her academic career at Penn, Heyler established personal connections on campus through the Society of Women Engineers (SWE), where she attended mentorship events that, in addition to her coursework, helped her figure out her ideal major. She later went on to serve as SWE's community development co-director, hosting social and professional events to "help create community among women in Penn Engineering."
Heyler has also been active in community service outside of Penn. She served as the president of the Penn Music Mentoring Program, in which Penn students provide music lessons to kids from West Philadelphia at Platt House and Comegys Elementary School. "Because we would pair off with students one on one, we could see our mentees grow over the course of the semester. It was very heartwarming," she says.
One of Heyler's personal, "just for fun" highlights from her time at Penn was being part of the women's Ultimate Frisbee team, Venus, which she joined during her sophomore year. "The team had a really incredible energy. It always made me happy to be there," says Heyler.
She describes one of her most memorable moments as being a member of B-team during their first tournament of the spring season, when she and her teammates, many of whom like her were new to the sport, trained hard and ended up finishing the tournament with eight wins. "It was very special feeling to see our team come together like that, especially since most of us had never played before," Heyler says.
A future of addressing 'meaningful causes'
After graduation, Heyler is interested in applying her data science skills to "meaningful causes in the world." So far, she has explored careers while working with an energy-efficiency company in Hong Kong, as an intern at a defense company in Maryland last year, and this summer she will be interning at Merck, where she hopes to learn more about using data science for drug discovery. "I'm interested in applying data science to sustainability, medicine, defense, and tech. The common thread among these areas is that they create good in the world," she says.
Looking back on the past four years, including coursework that inspired her to study data science, playing Ultimate Frisbee, and enjoying trips to Chinatown with her friends during her free time, Heyler says that her time at Penn has been filled with "lots of surprises—in a very good way."