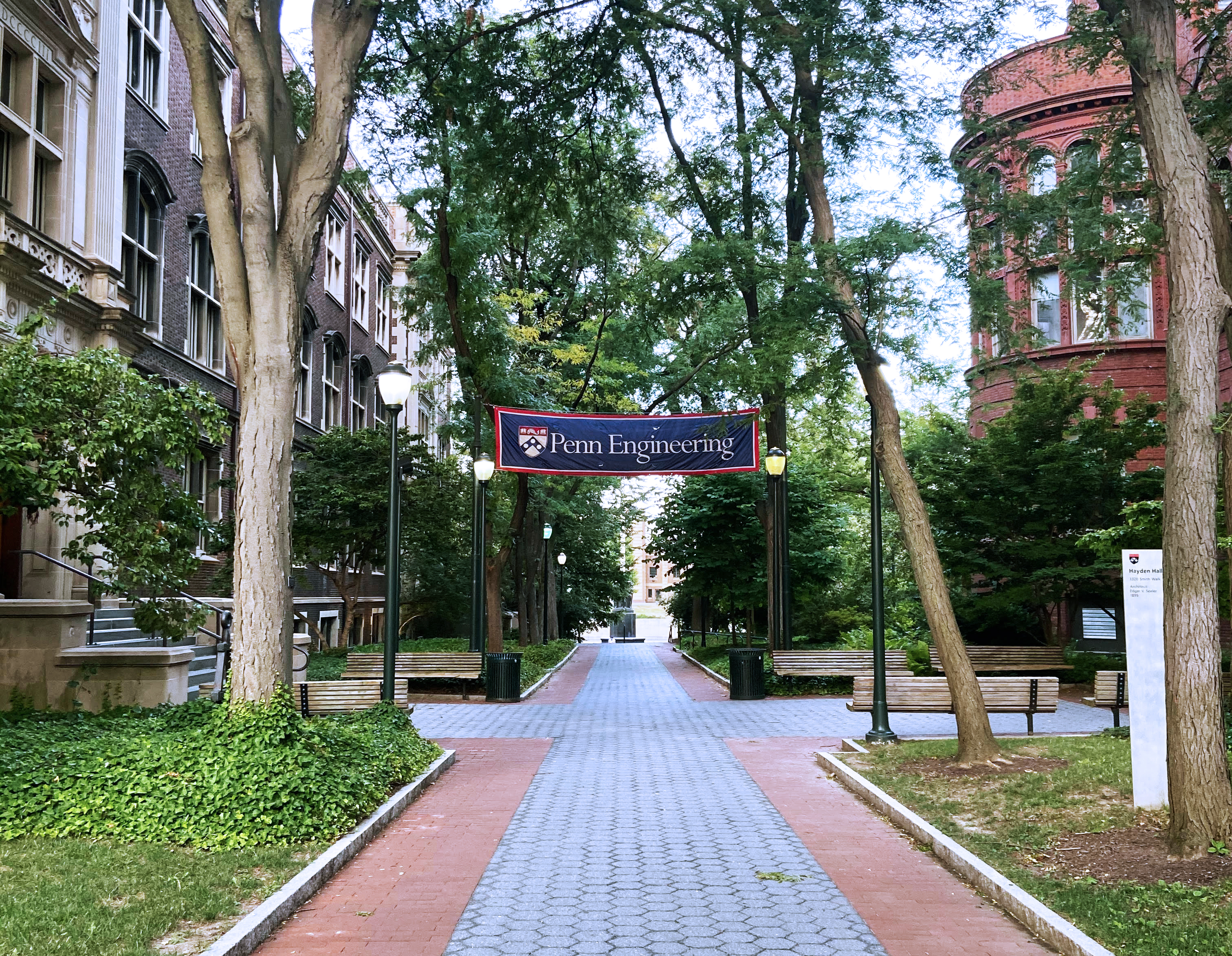 One of the most important responsibilities I have as Dean of Penn Engineering is listening. During the weeks since the horrific and tragic murder of George Floyd, I have been privileged to be able to listen and empathize with the experiences of individuals from all constituencies in the School: students, staff, faculty, alumni and friends. In this post however, rather than speak for others, I think it is imperative that we hear from two individuals in Penn Engineering who fight every day against the persistent and pernicious effects of systemic racism on our School and its ability to make the world a better place for all.
Dr. Laura Stubbs (MEAM'79), director of Penn Engineering's Office of Diversity and Inclusion, and Yulanda Essoka, associate director, have written to our community in the statement below. Their office has a long legacy at Penn Engineering of being a refuge and a resource that celebrates and increases the diversity of our School and they are pivotal in guiding us to be a more inclusive and welcoming community. I could not be more grateful to have them as colleagues in this fight and am hopeful that each of you will join with us.
Vijay Kumar
Professor and Nemirovsky Family Dean
Penn Engineering
---
To the Penn Engineering Community:
We hope this message finds you safe and healthy. Together we are seeing and feeling the events occurring across our country in response to the effects of entrenched racism in the United States. The disturbingly systemic injustices that disproportionately affect Black people in our nation are indicative of a broader, insidious issue that contradicts the basic tenets upon which this nation was founded. As members of the Penn community, we stand together to affirm our commitment to our nation's founding values and our University mission, which can only be achieved through mutual respect and collaboration.
President Gutmann's recent statements have reaffirmed Penn's commitment to diversity and the University's rejection of racist behaviors. Sustaining this commitment so that it continues to be an intrinsic part of our values and operational systems requires unrelenting dedication and focused investment. This is a daunting task, but we will not be defeated.
Penn was founded in the Quaker ethos, which has a legacy of promoting the abolition of slavery, fighting for progressive rights for women and peace, and teaching that all human beings are worthy of respect and contain goodness and truth. We will live up to this promise.
Today we continue to elevate our community through Penn Compact 2022, which commits us to being inclusive; positively impact our local, national and global communities; and to innovate to create new solutions to the challenges that face us. Furthermore, our Penn Engineering Core Values remind us that we are a community of scholars that embody integrity and character and who are inclusive of diverse people and perspectives.
The Office of Diversity and Inclusion provides guidance, assistance and a safe space to all populations of students, staff and faculty. However, we do not have all the answers to the challenging problems we face. Thus, we want and need your support, and every individual has a vital role to play.
Students, we recognize you provide a fresh perspective from which we can all learn. Lifting and listening to your voices is particularly important. As engineers, you understand how to innovate to solve problems through intellectual exploration. Please continue to reach out and engage with us so we can work together.
Faculty, your continued and broadened engagement is needed to mentor students, provide research experiences and prepare students to succeed in the real world. Many of our students have shared how working closely with you through research opportunities was transformational in their academic careers. In addition, students also appreciate and benefit from hearing about your college experiences and current research. Your personal narratives are powerful. We are eager to provide a forum for you to continue and expand this valuable student engagement.
Staff, we routinely interface with many of you in various ways to support our students. You provide a critical gateway to information and resources within Penn Engineering as well as across campus. We truly appreciate your support and need this more than ever in these troubled times.
Alumni, we value your advice, mentorship and resources. You have forged paths that our students are now navigating. Therefore, your unique perspectives and experiences truly benefit our students.
We hope all of you will join us. As we continue to move forward, acknowledging our deficits, we welcome your ideas to improve the culture and community of Penn Engineering. Please contact us. We know you care. However, we also know we can do better. The best outcome from protest is sustainable progress.
Together we are Penn Engineering.
Thank you in advance for your continued help in this effort.
Stay strong and be well.
Best,
Dr. Laura Stubbs, Director
Ms. Yulanda Essoka, Associate Director
The Office of Diversity and Inclusion
Penn Engineering