A Conversation with Danielle Bassett: IEEE TechEthics Interview
Danielle Bassett, Eduardo D. Glandt Faculty Fellow and Associate Professor in the Department of Bioengineering, recently sat down with IEEE TechEthics to talk about the state of her field and the ethical considerations facing it.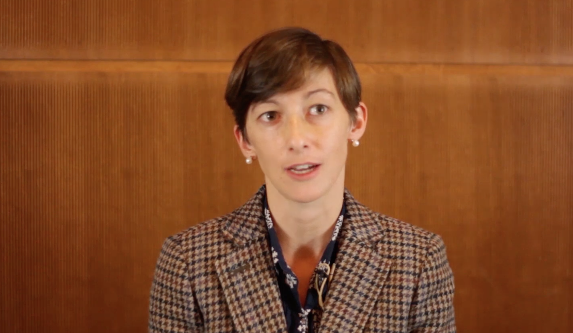 Bassett, a pioneer in the new field of network neuroscience, emphasized the impact new discoveries could have on the treatment of mental health and neurological disorders. "It's really changing the way that we think not just about how the brain works but also how we could intervene to help," Bassett said. "How do we help somebody who has a mental disorder or a neurological disease enhance their cognitive abilities the best that we can?"
Bassett recognized that such difficult questions must be addressed through the combined efforts of scientists and ethicists.
"One of the imperatives that we as scientists have is to have an open and frequent conversation with individuals who are important in making decisions for societies and others who are trained in thinking about the ethical consequences more intensely," she said. "I think that having those conversations and that interdisciplinary input is really important moving forward."
TechEthics is a program started by IEEE to address the ethical and societal impact of technology. Bassett previously delivered a keynote address at the 2017 IEEE TechEthics Conference.
See the whole interview at IEEEtv.