2018 Engineering Commencement Speakers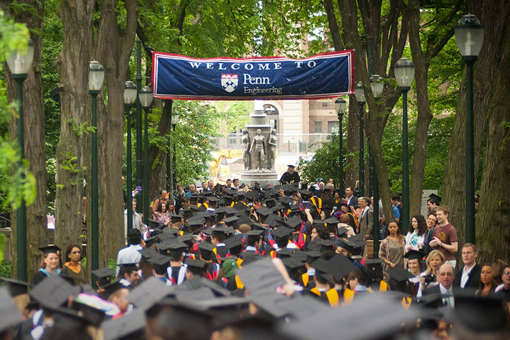 The Penn Engineering Doctoral, Master's, and Undergraduate commencement ceremonies will take place on May 10, 11, and 12, respectively.
Find the times and locations of each event here.
Ph.D. Ceremony Speaker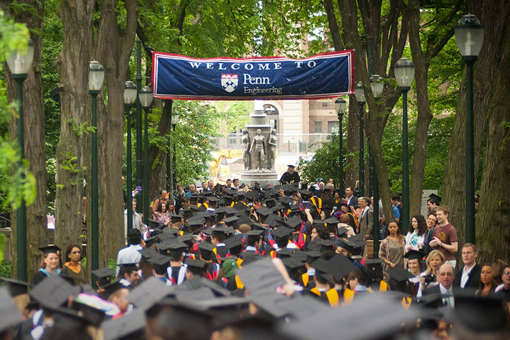 Jerry Kaplan is widely known as an Artificial Intelligence expert, serial entrepreneur, technical innovator, and bestselling author. He is currently an Adjunct Professor at Stanford University where he teaches social and economic impact of Artificial Intelligence. Kaplan founded several technology companies over his 35-year career, two of which became public companies. He is the author of the best-selling classic "Startup: A Silicon Valley Adventure" (Houghton-Mifflin, 1995); "Humans Need Not Apply: A Guide to Wealth and Work in the Age of Artificial Intelligence" (Yale University Press, 2015); and "Artificial Intelligence: What Everyone Needs to Know (Oxford Press, 2016). Kaplan has been profiled in The New York Times, The Wall Street Journal, Forbes, and Business Week. He holds a BA in the History and Philosophy of Science from the University of Chicago and a PhD in Computer Science from the University of Pennsylvania.
Master's Ceremony Speaker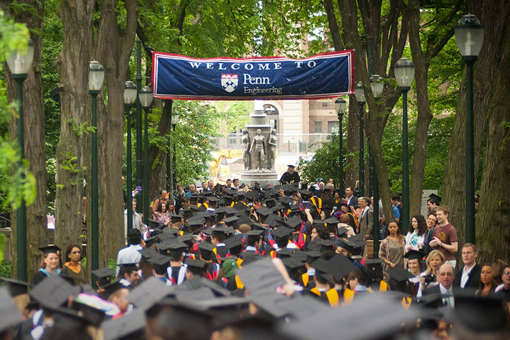 Robin Yuxiang Ren has been Vice President, Asia Pacific at Tesla since May 2015. He has a dual bachelor's degree in physics, mathematics and electrical engineering from the University of Pennsylvania and a master's degree in electrical engineering from Stanford University. He has held technical and management roles at companies including Philips, Rainfinity, Yahoo and EMC.
Prior to joining Tesla, Robin was CTO of XtremIO, an enterprise storage start-up which was acquired by EMC in 2012. After the acquisition, Robin served as the CTO of the XtremIO business unit at EMC from 2012 to 2015.
Undergraduate Ceremony Speakers
Faculty Speaker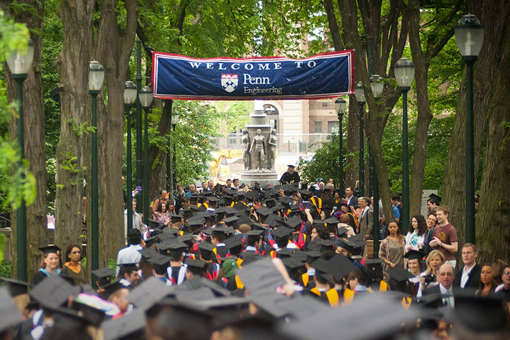 Vanessa Chan is an Entrepreneur, Angel Investor, Speaker, Educator and Working Mom. She is a leading thinker in innovation and entrepreneurship where she thrives at the interface of technology and business. Her specialty is translating technology/product assets to meet unmet needs for companies.
Vanessa was a partner at McKinsey & Company for 13 years where she co-led their innovation practice and helped Fortune 100 companies with deep R&D portfolios commercialize their technologies. After McKinsey, she founded re.design, a company that redesigns consumer products to solve consumer gripes starting with her first product, Loopit, tangle-free stylish headphones. Loopit's launch was phenomenal where they doubled the goal of their Kickstarter campaign, reached the finals on the Today Show's Next Big Thing and received a nomination for Rad Girls Product of the Year Award.
Vanessa is now on her third career, at the University of Pennsylvania, where she is a Professor of Practice in Innovation and Entrepreneurship in the School of Engineering and Applied Science.
When she is not inventing new things, you can find Vanessa helping others succeed as the co-President of the Philadelphia Chapter of Ellevate Network and supporting new startups both as a partner with Robin Hood Ventures (an angel investing group) and as the chair of the Business Resource Innovation Center Advisory Council for the Free Library of Philadelphia. She also is on the Innovation Business Development Advisory Council for United Technology Corporation and the Advisory Board for Charge-it-Spot. Vanessa is passionate about K-12 education and is a Trustee for Springside Chestnut Hill (SCH) Academy and a founding member of SCH's Venture Incubator Advisory Board, where she has helped students bring their ideas to life.
Vanessa earned a Ph.D. from MIT, a B.S.E from the University of Pennsylvania, both in Materials Science and Engineering and holds three patents. Vanessa resides in Philadelphia with her husband Mark and their two school-aged daughters. She is an avid single-track mountain biker, downhill skier and world traveler.
Student Speaker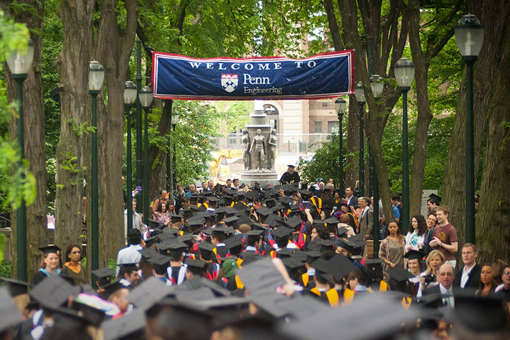 Nicholas Stiansen hails from Saratoga Springs, New York, and is graduating with a Bachelor of Science in Engineering in Bioengineering with a concentration in medical devices. He will receive a Master of Science in Engineering in Mechanical Engineering and Applied Mechanics in summer 2018.
During his time at Penn, Nicholas has worked to enhance engineering undergraduate student life by collaborating closely with administrators, faculty members and peers through the Engineering Deans' Advisory Board (EDAB), for which he served as president this past year. In addition to EDAB, he has served as treasurer of the Biomedical Engineering Society and is a member of both Theta Tau Professional Engineering Fraternity and Tau Beta Pi Engineering Honor Society. Additionally, Nicholas performs research in Dr. Beth Winkelstein's Spine Pain Research Lab and works on campus as a teaching assistant for the junior-level bioengineering lab course.
Nicholas is a 2018 Thouron Scholar and will be attending Imperial College London in the fall, working on an MRes in Medical Device Design and Entrepreneurship. He hopes to use his experience at Penn Engineering and abroad to develop the next wave of innovative and accessible medical devices.