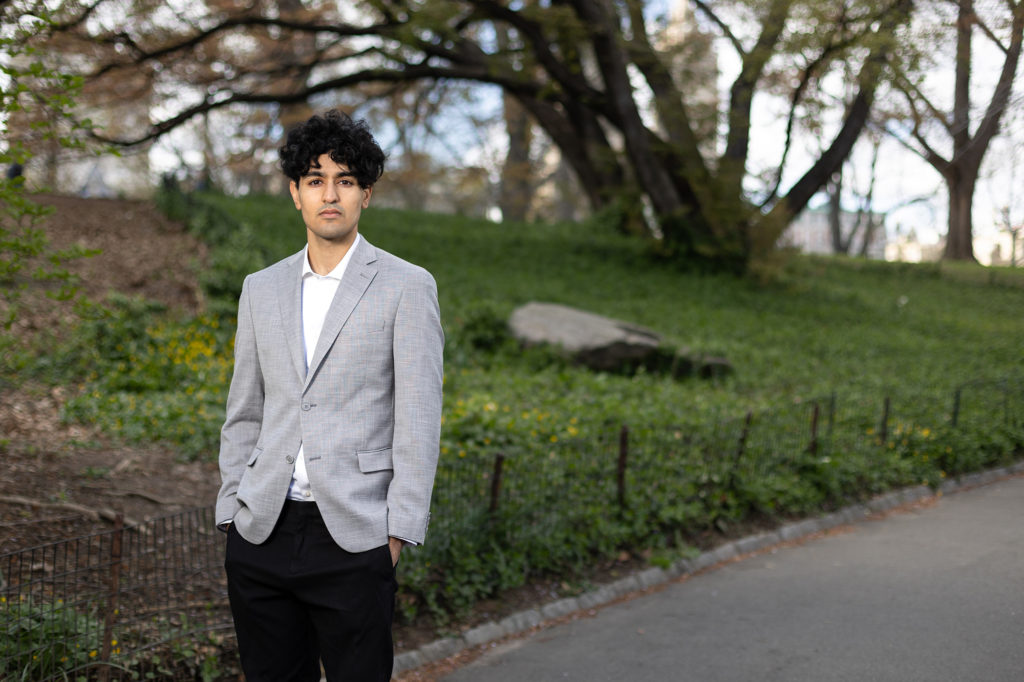 Saif Khawaja has earned one of the inaugural Penn President's Sustainability Prize for Shinkei Systems, a robotics-based system to automate a Japanese style of fish harvest known as ikejime. 
"Saif is combining the problem-solving approach of an engineer with the market savvy expected of Wharton graduates to make the fishing industry more sustainable," says President Liz Magill. "I am thrilled to see Shinkei Systems supported by the President's Sustainability Prize. I expect that it will have a profound impact in changing the way we all think about animal welfare, ocean conservation, and food waste."
Khawaja's innovation stemmed out of many threads of his interests and education at Penn, which included coursework in engineering, physics, and an individualized course of study at Wharton that focused on human-computer interaction, "basically a combination of technology and design," he says.
During the summer following his sophomore year, Khawaja and colleagues developed a prototype for what would become the machinery at the foundation of Shinkei Systems. The technology involves using computer-vision to process the fish, recognizing different species and adapting techniques accordingly.
Khawaja knew a year in advance that he wanted to apply for the President's Prizes. He worked with advisor Jacqueline Kirtley, an assistant professor of management at Wharton, as well as other mentors, such as Utsav Schurmans of Wharton and Siddarth Deliwala and Jeffrey Babin of Penn Engineering to identify opportunities, network, and address challenges as he went.
Read "A fish harvest that's more sustainable—and tastier, too" at Penn Today.