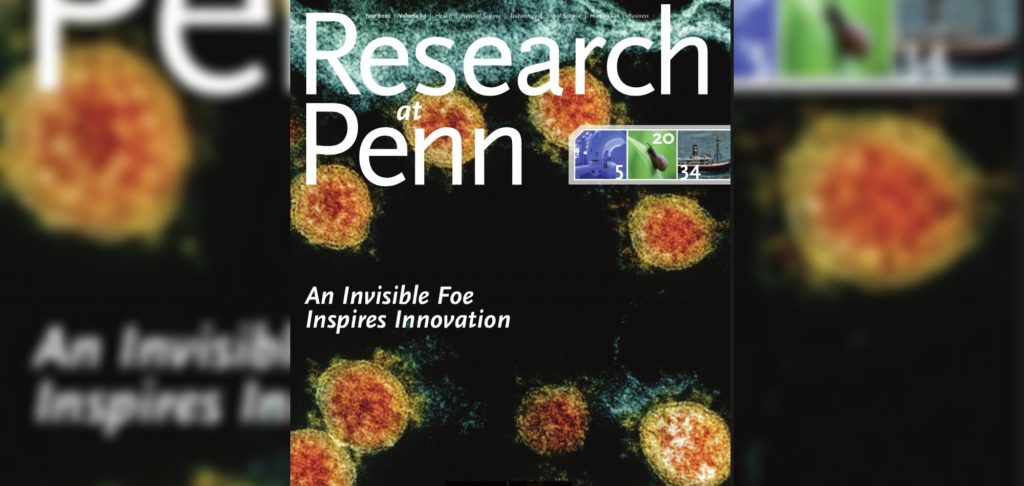 Research is in Penn's DNA. With more than $1 billion in annual R&D expenditures, the University is one of the top research universities in America.
"Research embodies Penn's most profound mission: to discover the solutions to the most challenging global issues, and to develop those solutions to improve people's lives," says Provost Wendell Pritchett.
Published each year for the past 19 years, Research at Penn highlights groundbreaking research from each of the University's 12 schools. Guided by the Office of the Vice Provost for Research and written by the Office of University Communications, the brochure showcases fundamental connections between research and the pursuit of solutions to important issues, such as climate change, pandemics, and health inequality. Due to the pandemic, Research at Penn is online-only this year.
Dawn Bonnell, the senior vice provost for research, says the solutions to many of society's challenges have their roots in fundamental, curiosity-driven, innovative research at institutions like Penn.
"By creating and expanding new knowledge, our understanding of humanity will continue to thrive and prosper," she says. "Research is also a critical component of students' education, providing experience in problem solving, exposure to new classroom modes of learning, and a platform to expand skills in critical thinking—all important assets for future citizens and leaders."
Read more about Research at Penn at Penn Today, and download a PDF of the most recent edition here.