Regina Lin: Balancing the Equation for Women in STEM
Computer and Information Science junior Regina Lin took a month-long trip across the country with a question in mind: Why do women make up 48 percent of the workforce, but represent only 23 percent of jobs in science, technology engineering and math?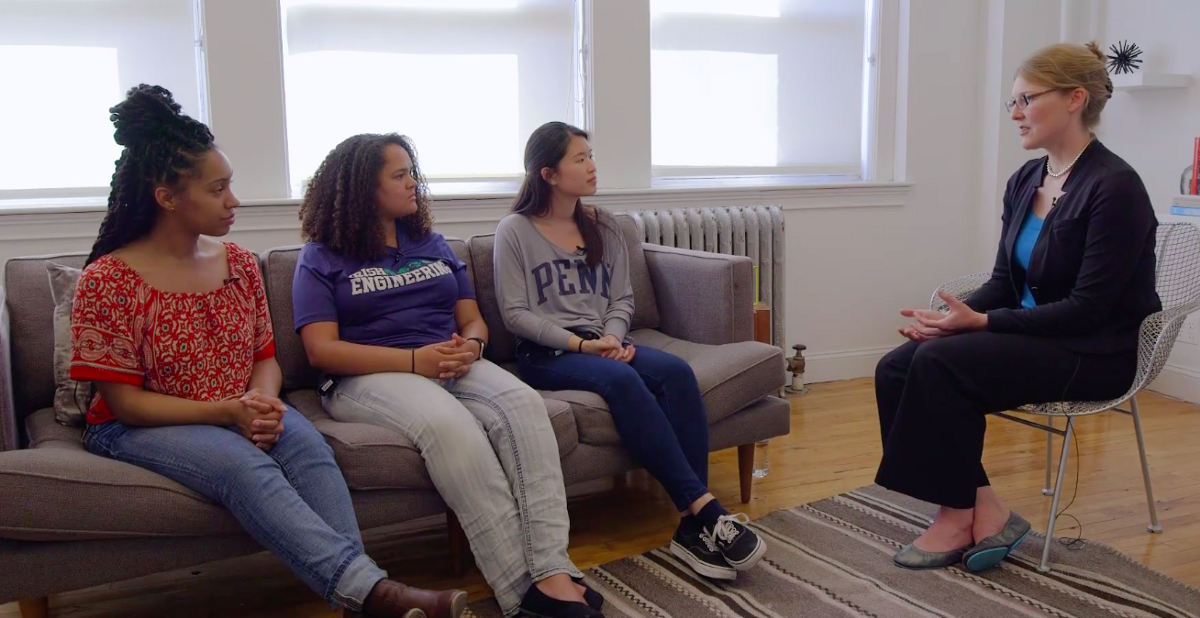 Lin was taking part in Roadtrip Nation, a documentary series about meeting people from all walks of life, learning more about why they do what they do.
In A Balanced Equation, Lin and two other students from across the country, Elicia Dennis and Ariel Noble, spoke to more than 20 women in a variety of STEM fields, hearing about their career paths and challenges.
One of those women was Engineering's Katherine J. Kuchenbecker, an expert in the field of haptics. She showed the road-trippers examples of her touch-feedback research, and talked to them about her experience of conquering self-doubt.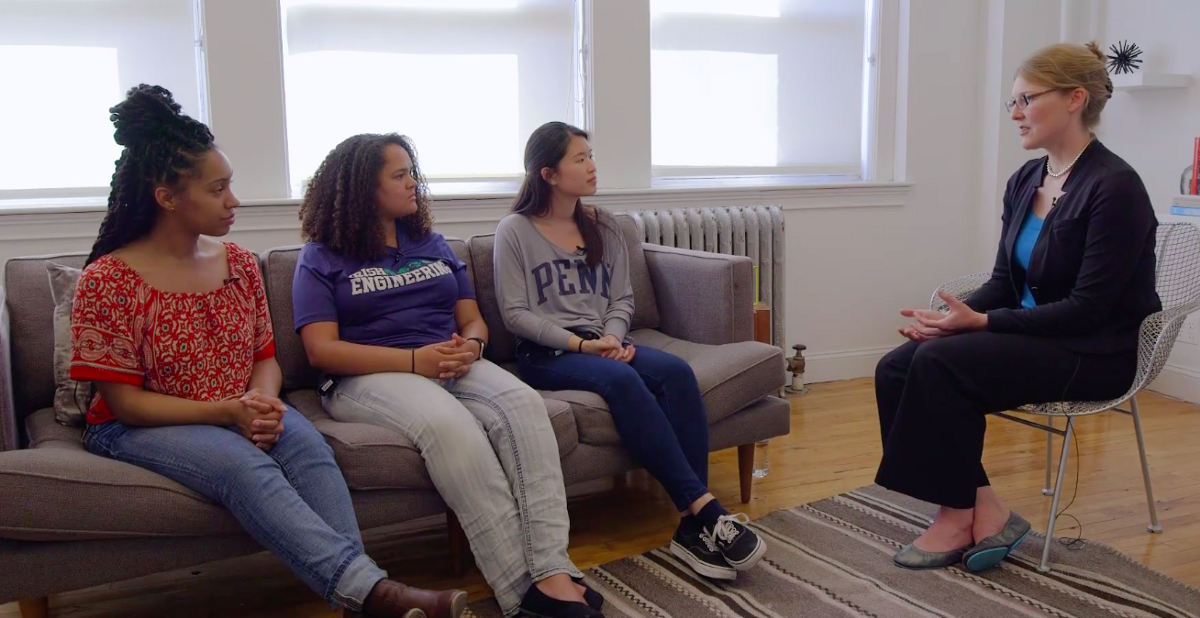 The entire series can be watched at Roadtrip Nation. Kuchenbecker appears in episode two.