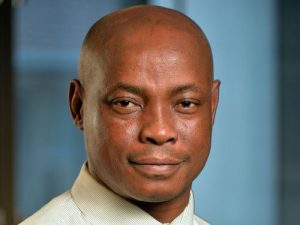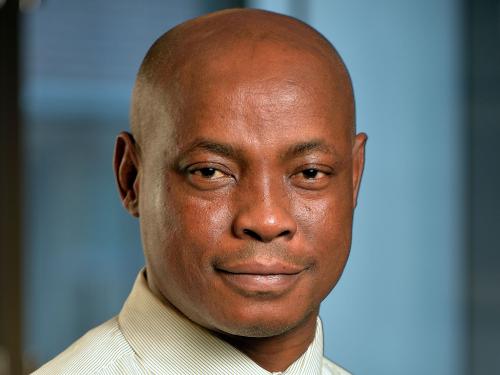 Ocek Eke is the Director of Graduate Students Programming in Penn Engineering's Office of Diversity, Equity and Inclusion, and an adviser to Project Maji, which earned a President's Engagement Prize earlier this year.     
I remember going to a march in Washington DC in the spring of 2006 to protest the genocide by the Sudanese government against the people of Darfur. This march was attended by George Clooney and other celebrities, politicians, and activists who came together with us for the common purpose of raising awareness of the harsh and deadly conditions that Darfurians faced every day due to the civil war in southern Sudan. The pressure from the international community through economic sanctions by the US and EU, stories of the lost boys, plus mass protests around the world contributed to the end of the conflict in Darfur and the subsequent independence by South Sudan on July 9, 2011.
Our joy of South Sudan's independence was short lived as a civil war broke out in the very young country. In this war, as with every armed conflict, civilians, mostly women and children, suffered the most hardships. Lack of clean drinking water and basic sanitation multiplies the hardship for displaced people and refugees. Many of the refugees from the South Sudan conflict fled to neighboring countries like Uganda. This is where the story of Maji begins, in a refugee camp in Southern Uganda.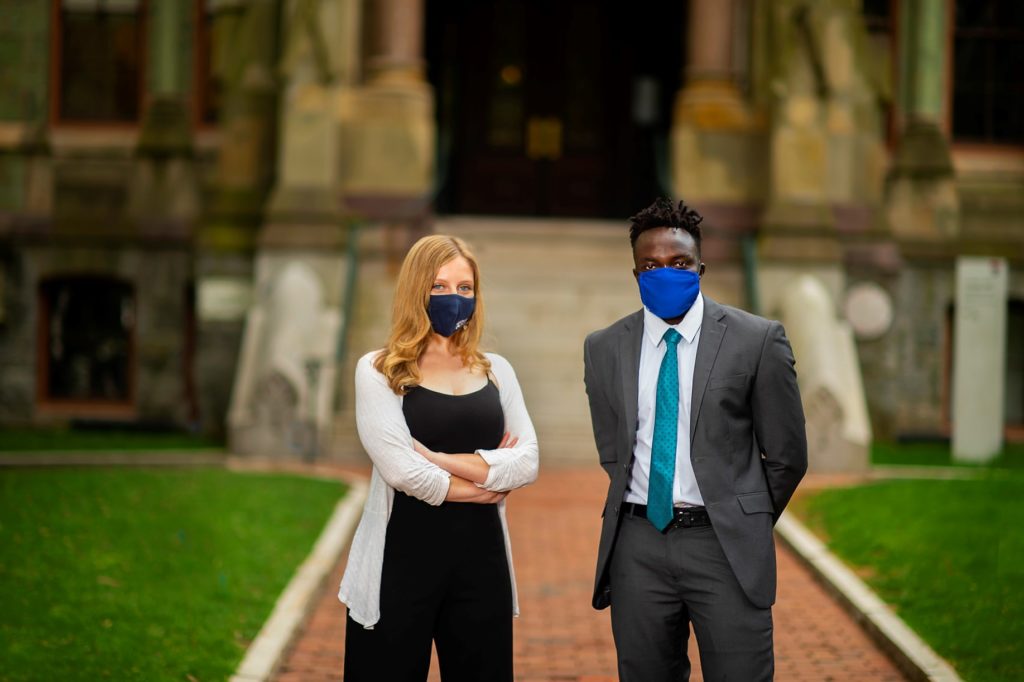 Team Maji consists of Leah Voytovitch, a daughter of former Soviet Union refugees, and Martin Leet, a refugee who lived in a camp in Kenya before arriving at Penn. Both students have graduated from Penn and are now in the program implementation phase of the project at the Olua I refugee camp in Uganda. Residents of this refugee camp, like many others, lack access to clean drinking water and Project Maji aims to provide this necessity.
A consequence of the 2013 Civil War in South Sudan was that thousands of South Sudanese refugees entered Uganda through its northern borders. The current process of getting water in the community is dependent solely on installed boreholes and occasional UN-dispatched water trucks which transport water to communities at unpredictable times. Both of these methods are extremely impractical as people struggle to find sufficient water to meet their daily needs.
Similarly to how refugees wait in painstakingly long lines for water, they must do the same for getting their food rations, once every fifteen days. Currently, refugees are completely dependent on the financially-strained and rigid UN systems for food and water, resulting in minimal access to both. In response to this situation, some refugees are trying to grow their own food by leasing farms from the locals, but struggle to grow their own crops due to the long dry season and lack of agricultural knowledge.
The Maji project will alleviate this situation by using a solar-powered water tank to provide clean water for household use and irrigation in Olua I refugee camp.
Maji, which means "water" in Swahili, will install one solar-powered water tank for both household and for irrigation by the use of a stainless steel tank and PVC pipes that are environmentally-friendly and lead-free. The use of solar power will ensure minimal maintenance costs so that refugees can afford to maintain the tank beyond the year of implementation.
Another component of Maji is the hands-on agricultural training it will offer to refugees. Crop rotation will be practiced, which is good for the land and helps reduce crop diseases.
The farmers, a mix of refugees and locals, will be divided into eight cohorts. Each cohort plants a different type of crop each crop-rotation season, guaranteeing nutrient variety. Additional training will include: land tilling, efficient and productive crop spacing, use of simple farm tools and machinery, and first aid and emergency medical training.
Team Maji is very appreciative of the support of many, including University of Pennsylvania President Amy Gutmann for the President's Engagement Prize. We will work hard with this prize to uplift and provide clean drinking water to the refugees in Olua 1 camp, South Uganda. Water is life.