Philadelphia: The New City of Science
Penn researchers will be involved in a weeklong series of interactive activities and events across the city as part of the Philadelphia Science Festival.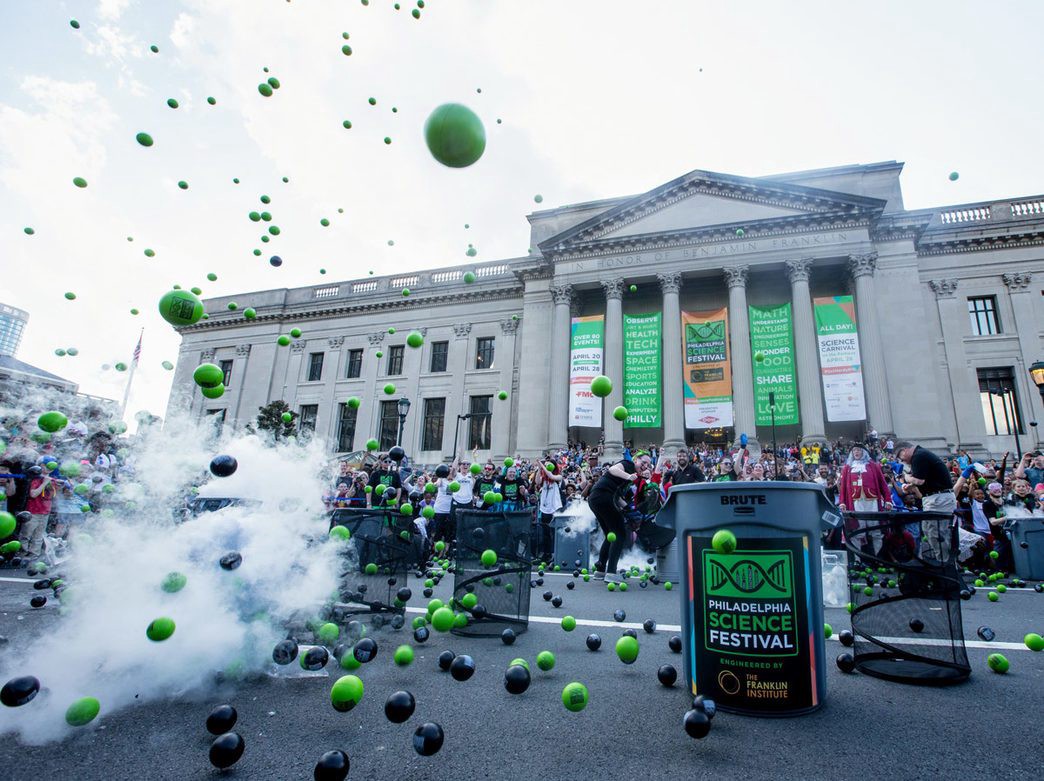 By Erica K. Brockmeier
Looking for opportunities for stargazing, hands-on activities for kids, even a Sunday afternoon Fishtown Science Crawl? The upcoming Philadelphia Science Festival has a week's worth of such activities in store, with many Penn faculty, staff, and students getting involved in this opportunity for STEM (science, technology, engineering, and math) outreach and education.
With dozens of events happening across Philadelphia from April 26 to May 4, the annual celebration is a collaboration of more than 200 institutions throughout the region that is coordinated by The Franklin Institute. This year, Penn is represented at the Festival by the School of Arts and Sciences, School of Engineering and Applied Science, Perelman School of Medicine, Laboratory for Research on the Structure of Matter, Center for Engineering MechanoBiology, and Penn Museum.
The eight-day Festival kicks off with a Citywide Star Party on the evening of April 26, with Penn co-hosting a series of stargazing activities at The Woodlands. Adults 21 and older can then head to The Franklin Institute for the Star Party After Party, where Penn physics & astronomyfaculty member Bhuvnesh Jain will be sharing his thoughts on black holes, and James Aguirre will be helping out with evening sky observations.
On the afternoon of April 27, Penn and other local institutions will host booths in Clark Park with free, hands-on activities for children, including using a solar telescope, making sense of visual illusions, and creating models of bacteria and viruses.
Jane Horwitz, director of Penn's Science Outreach Initiative, says that Clark Park is one of her favorite events and is one that always attracts a big crowd in part thanks to the Saturday farmer's market and the annual Uhuru Health Festival and Flea Market, including a number of vendors and food trucks. This year, Penn will have even more booths at Clark Park than in past years, providing aa opportunity to build bridges with West Philadelphia. "To me, that's what being part of the community is all about," she says.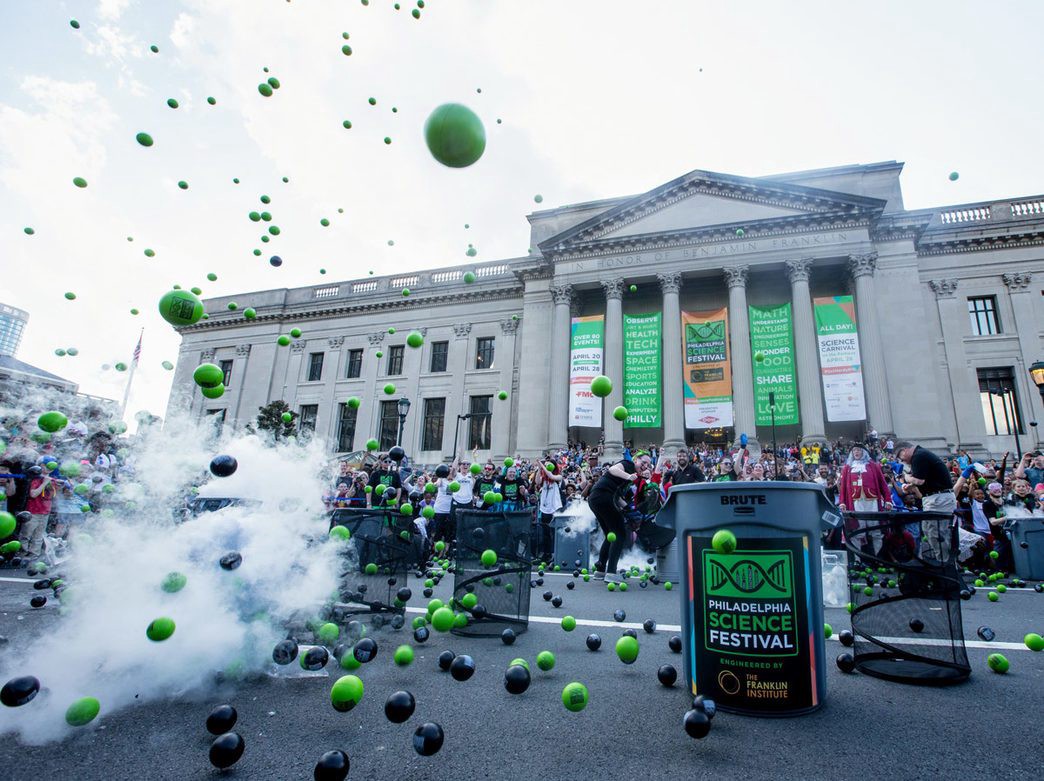 On April 28, adults can head to the Fishtown Science Crawl for an afternoon of drink specials and science demonstrations across several venues, with two groups from Penn sharing their research on neurology and polymer chemistry.
Also happening on April 28 are several kid-friendly Be a Scientist! events. Penn will be represented at the Be a Historian! event held at the American Philosophical Society, where youngsters can find out what it takes to be a science historian, and the Be an 18th and 19th Century Doctor! event hosted by Penn Medicine at Pennsylvania Hospital.
Throughout the week of April 29, Penn researchers will be in the community at events for area students as part of "Science After School", with activities at the Philadelphia City Institute and the Wynnefield and Holmesburg Libraries, as well as at Science in the National Park near Independence Hall.
The grand finale event, the Science Carnival on the Parkway, happens May 4, with Penn hosting nine booths outside The Franklin Institute. Penn scientists and engineers will help attendees find answers to questions including "What makes molecules stick together?," "How does levitation work?," and "How will robots change society?"
Horwitz says that many of the booths are coordinated by graduate students and postdocs who are enthusiastic about doing outreach. "It's really reassuring for those who are launching into their careers to see how interested and excited the public really can be about their work and to be part of so much positive engagement centered on STEM," she says.
For those unable to attend the Festival, Penn is working with The Franklin Institute to expand its collaborative relationship in order to have more STEM outreach events, including demonstrations and lectures at the Penn Museum, throughout the year.
Additional information about the Philadelphia Science Festival is at the event's website or by following the hashtag #GetNerdyPHL on Twitter.