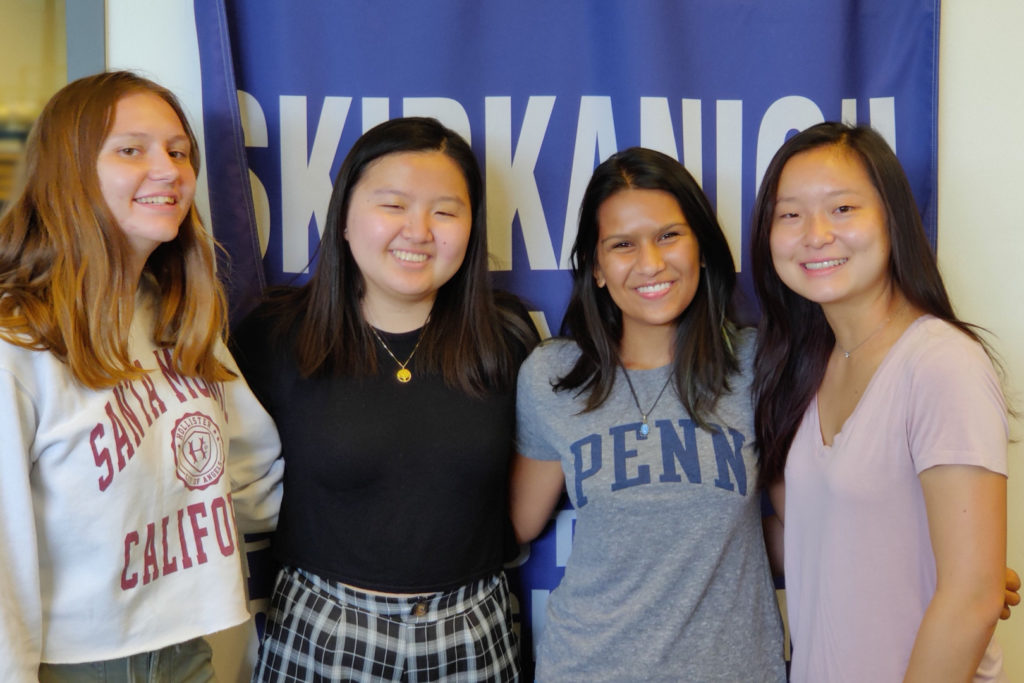 The University of Pennsylvania's 2021 iGEM team has been awarded several distinctions in this year's highly competitive iGEM Competition. The International Genetically Engineered Machine Competition is the largest synthetic biology community and the premiere synthetic biology competition for both university and high school level students from around the world. Each year, hundreds of interdisciplinary teams of students combine molecular biology techniques and engineering concepts to create novel biological systems and compete for prizes and awards through oral presentations and poster sessions.
The Penn team's project, "OptoReader," is a combined light-simulation device and plate reader, which makes optogenetic experiments more powerful and accessible. The abstract reads:
"Metabolic engineering has the potential to change the world, and optogenetic tools can make metabolic engineering research easier by providing spatiotemporal control over cells. However, current optogenetic experiments are low-throughput, expensive, and laborious, which makes them inaccessible to many. To tackle this problem, we combined a light-stimulation device with a plate reader, creating our OptoReader. This device allows us to automate ~100 complex optogenetic experiments at the same time. Because it is open source and inexpensive, our device would make optogenetic experiments more efficient and available to all."
Watch the team's presentation on OptoReader here.
This year's Penn team was mentored by Lukasz Bugaj, Assistant Professor in Bioengineering. In addition, the team was supported by Brian Chow, Associate Professor in Bioengineering. Chow has supported previous undergraduate iGEM teams at Penn, and was involved in the creation of the iGEM program during his time as a graduate student at MIT.
OptoReader took home the top prizes in three of the four categories in which it was nominated. These prizes include:
Best Foundational Advance (best in track)
Best Hardware (best from all undergraduate teams)
Best Presentation (best from all undergraduate teams)
They were also awarded a Gold Medal Distinction and were included in the Top 10 Overall (from all undergraduate teams, and the only team from the United States to make the top 10) and Top 10 Websites (from all undergraduate teams).
The awards were announced during iGEM's online Jamboree Award Ceremony on November 14, 2021 (watch the full award ceremony here).
In addition to the outstanding awards recognition, OptoReader was also selected for an iGEM Impact Grant which awards teams $2,500 to continue development of their projects. This new initiative from the iGEM Foundation was announced earlier this year, and with the support of the Frederick Gardner Cottrell Foundation, is distributing a total of $225,000 in grant funds to 90 iGEM teams during the 2021 competition season. Learn more about the Impact Grant and read the full list of winning teams here.
Penn's 2021 iGEM team was made up of an interdisciplinary group of women undergraduates from the School of Engineering and Applied Science (SEAS) and the School of Arts and Sciences (SAS):
Saachi Datta (B.A. in Biology and Religious Studies 2021)
Juliette Hooper (B.S.E. and M.S.E. in Bioengineering 2022)
Gabrielle Leavitt (B.S.E. in Bioengineering 2021 and current Master's student in Bioengineering)
Gloria Lee (B.A. in Physics and B.S.E. in Bioengineering 2023)
Grace Qian (B.S.E. in Bioengineering 2023)
Lana Salloum (B.A. in Neuroscience 2022)
They were mentored by three doctoral students in Bioengineering: Will Benman (Bugaj Lab), David Gonzalez Martinez (Bugaj Lab), Gabrielle Ho (Chow Lab). Saurabh Malani, a graduate student in the Avalos Lab at Prince University, was also very involved in mentoring the team.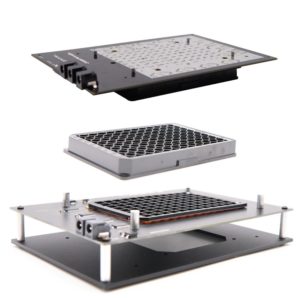 The graduate mentors were instrumental in quickly bringing the undergraduates up to speed on a diverse array of skills needed to accomplish this project including circuit design, optics, optogenetics, programming, and additive manufacturing. They then coached the team through building and testing prototypes, as well as accomplishing other objectives required for success at iGEM. These other objectives included establishing collaborations with other iGEM teams, performing outreach, and effectively communicating their project through a website and online presentations.
"This team and their work is outstanding," said William Benman. "Not only did they sweep several awards, but they did it all with a small team and while working with technology they had no prior experience with. They created a device that not only increases accessibility to optogenetics but also allows optogenetic systems to interface directly with computer programs, allowing for completely new research avenues within the field. They are truly a remarkable group."
Due to the COVID pandemic, the team operated virtually through the summer of 2020, and then continued in person in the summer of 2021 as the project progressed and more students returned to Penn's campus. Upon return to campus, the work was conducted in both the Bugaj lab in the Stephenson Foundation Educational Laboratory & Bio-MakerSpace, the primary teaching laboratory in Penn Bioengineering and an interdisciplinary makerspace open to anyone at Penn. The team also collaborated with the Avalos Lab at Princeton University, which conducts research in the application of optogenetics to optimize production of valuable  chemicals in microbes.
"I'm beyond excited about this phenomenal showing from team Penn at the iGEM Jamboree awards ceremony," said faculty mentor Lukasz Bugaj. "This is truly outstanding recognition for what the team has accomplished, and it wouldn't have happened without essential contributions from everyone on the team."
Brian Chow added that this achievement is "no small feat," especially for a hardware project. "The iGEM competition leans toward genetic strain engineering, but the advances in the field made by these incredible students were undeniable," he said.
Going forward, the team plans to publish a scientific article and file a patent application describing their device. "It's clear that there is excitement in the scientific community for what our students created, and we're excited to share the details and designs of their work," said Bugaj.
Congratulations to all the team members and mentors of OptoReader on this incredible achievement! Check out the OptoReader project website and Instagram to learn more about their project.
This project was supported by the Department of Bioengineering, the School of Engineering and Applied Science, and the Office of the Vice Provost for Research (OVPR). 
This story originally appeared on the Penn Bioengineering Blog.