Penn Researchers Receive $9.25M Grant from the Paul G. Allen Family Foundation to Study Cellular Mechanisms of Concussion and Ways to Improve Recovery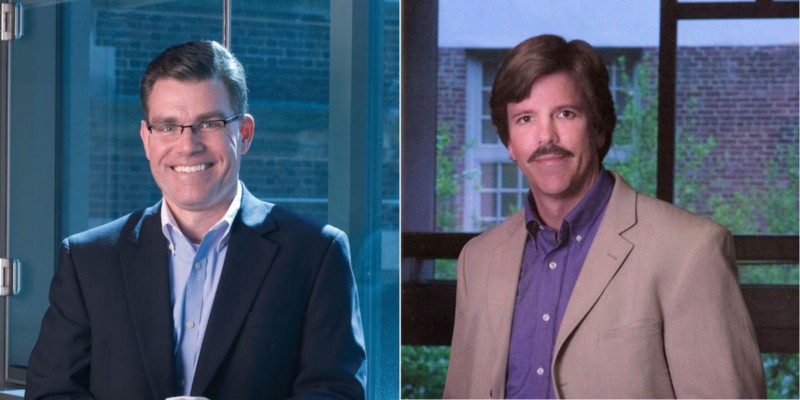 The Paul G. Allen Family Foundation announced today it has awarded a $9.25 million grant to Penn researchers to study the underlying mechanisms of concussion and help uncover potential clinical interventions that could improve recovery.
The grant was awarded to a team of researchers led by David F. Meaney, PhD, the Solomon R. Pollack professor and chair of Bioengineering in the School of Engineering and Applied Science, and Douglas H. Smith, M.D., the director of the Center for Brain Injury and Repair and the Robert A. Groff professor of Neurosurgery in the Perelman School of Medicine. The interdisciplinary project takes a comprehensive and data-driven look at what happens to the brain during and after concussion, with the potential to transform fields of research and clinical care of brain injury.
Launched in 1988 by Microsoft cofounder and philanthropist Paul G. Allen and his sister Jody Allen, the Allen family's philanthropy is dedicated to changing the trajectory of people's lives and strengthening communities by nurturing the arts, engaging children in learning, addressing the needs of vulnerable populations, and advancing scientific and technological discoveries. Since its creation, the Foundation has awarded over $469 million to more than 1,400 nonprofit groups to support and advance their critical charitable endeavors in the Pacific Northwest and beyond.
This new funding for brain science research reflects Allen's longstanding commitment to advancing scientific discovery and our understanding of the human brain. There is a surprising lack of basic research on the cellular mechanisms involved in concussions and the intent of this grant is to provide better data and research, which will be made openly available to the scientific community. Instead of viewing concussions as stemming from a single mechanism, this work will uncover how cellular events will combine and influence concussion recovery pathways.
The Foundation believes this research, if successful, could bring a paradigm shift to understanding traumatic brain injuries, leading to more effective methods of preventing and treating concussions.
"We are thrilled to be the recipients of this grant and to have the resources to address the fundamentals of concussion science in a new way," said Dr. Meaney. "We have assembled a diverse team of experts in many fields across several academic institutions to take a comprehensive approach to the problem, and are very grateful for the Paul G. Allen Family Foundation's bold vision to accelerate concussion science and treatment."
The goal of the project is to understand the nature of concussions by taking a network approach that looks at concussion's impact across many scales in the brain, including neural circuit connectivity, multiple cell types, blood flow, and the importance of the blood-brain barrier.
"In particular, we hope to decipher how the brain can re-route signals to bring its network back on line after a concussion," said Dr. Smith.
The research team will combine studies in living systems with data-driven approaches that will provide insight into mechanisms of damage associated with concussion, as well as what leads to successful brain repair. Because individual cases of concussion vary so widely, capturing data at the level of cells, circuits, blood flow, and metabolism will help to make sense of the concussion's diverse outcomes and help uncover potential clinical interventions to improve recovery.