Penn Program Encourages Philadelphia High School Students to 'Tech It Out'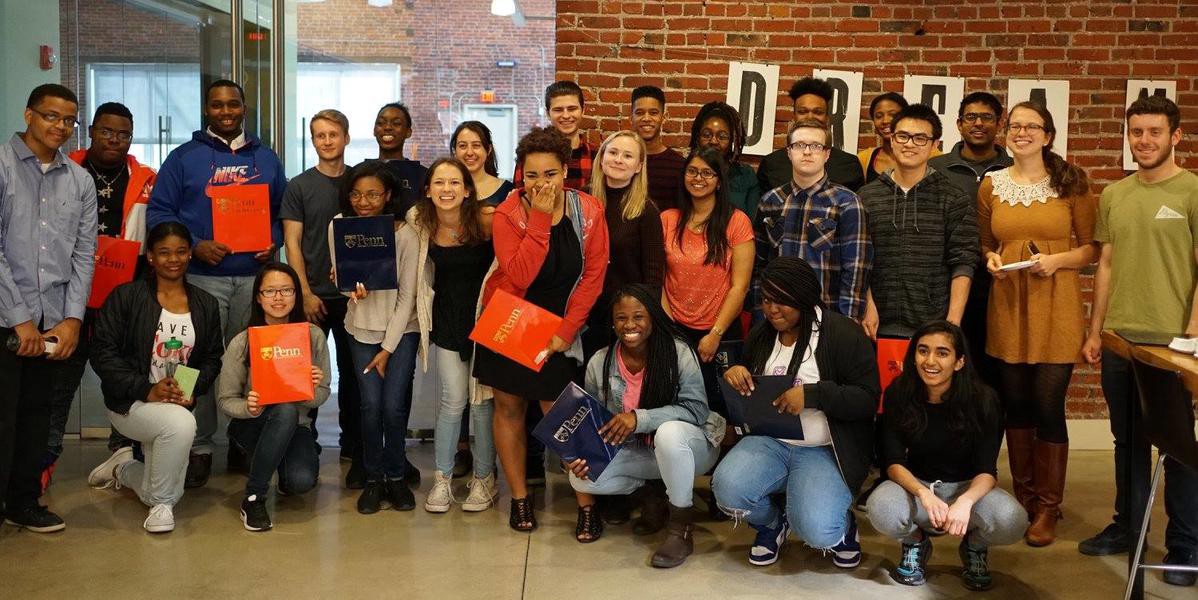 Last fall, Stefano Yushinski, now an incoming freshman at the University of Pennsylvania, built and programmed his first robot. He, along with about 50 other Philadelphia high school students, was participating in a one-day event through a program called Tech It Out Philly.
It was designed to introduce the students to different topics in computer science such as web development, robotics, circuitry and hardware. Before then, Yushinski said, he hadn't put much thought into where he wanted to go to college or even what he wanted to major in.
The event inspired him to sign up for an eight-week immersion course through the program in which he and 14 other high school students designed websites centered around social issues important to them. The students split into groups of two or three and received guidance from Penn student mentors.
Yushinski and the other students in his group decided to build their website around homophobia and its interplay with areas such as politics and religion. The experience not only inspired him to pursue a major in computer science but also to apply to Penn.
It even led him and his friends to start a STEM club in their high school.
Tech It Out was founded two years ago by Amelia Goodman, a senior in the Department of Computer and Information Science in Penn's School of Engineering and Applied Science who is also a gender-studies major in the School of Arts & Sciences. It started as a one-day event but evolved into an eight-week course to allow the students the opportunity to learn more about the topics they're introduced to during the event.
​​​​​​​"Most of our students have never had any experience with computer science," Goodman said, "so my biggest hope is that they want to keep learning afterwards."
Goodman decided to pursue a career in computer science because it gives her the opportunity to build things.
"It kind of opened up this world for me of being able to see a problem and fix it," she said. "I think that lends itself really well to social change because the internet allows for this platform that the students really don't have access to anywhere else. They can reach a huge amount of people and know that their voices are really making a difference."
Continue reading at Penn News.