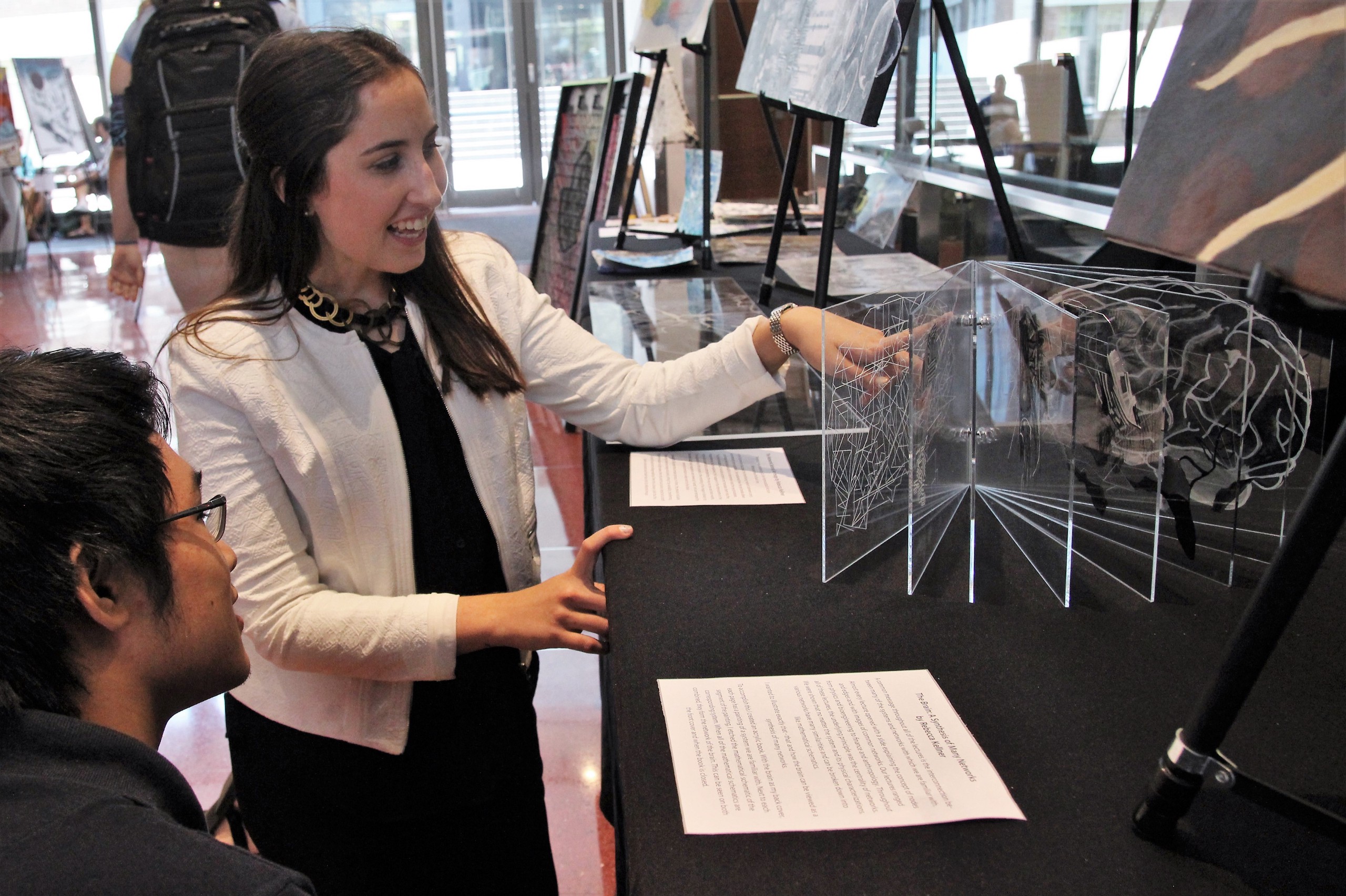 Penn Network Visualization Program's Exhibit of Scientific Art
Network science looks at the interplay between elements of interconnected systems, such as people on the internet or neurons in the brain, and seeks to understand how those individual relationships affect the behavior of the whole. Visualizing those relationships is an important tool for network scientists. The shape of a network can generate new hypotheses about the dynamics at play within it and suggest new avenues for study.
In 2014, Danielle Bassett, now an Eduardo D. Glandt Faculty Fellow and associate professor in Bioengineering, launched the Penn Network Visualization Program, a six-week summer internship for college art students and high school students. Participants learn about aspects and applications of network science from Penn experts and then develop artwork that encompasses those themes.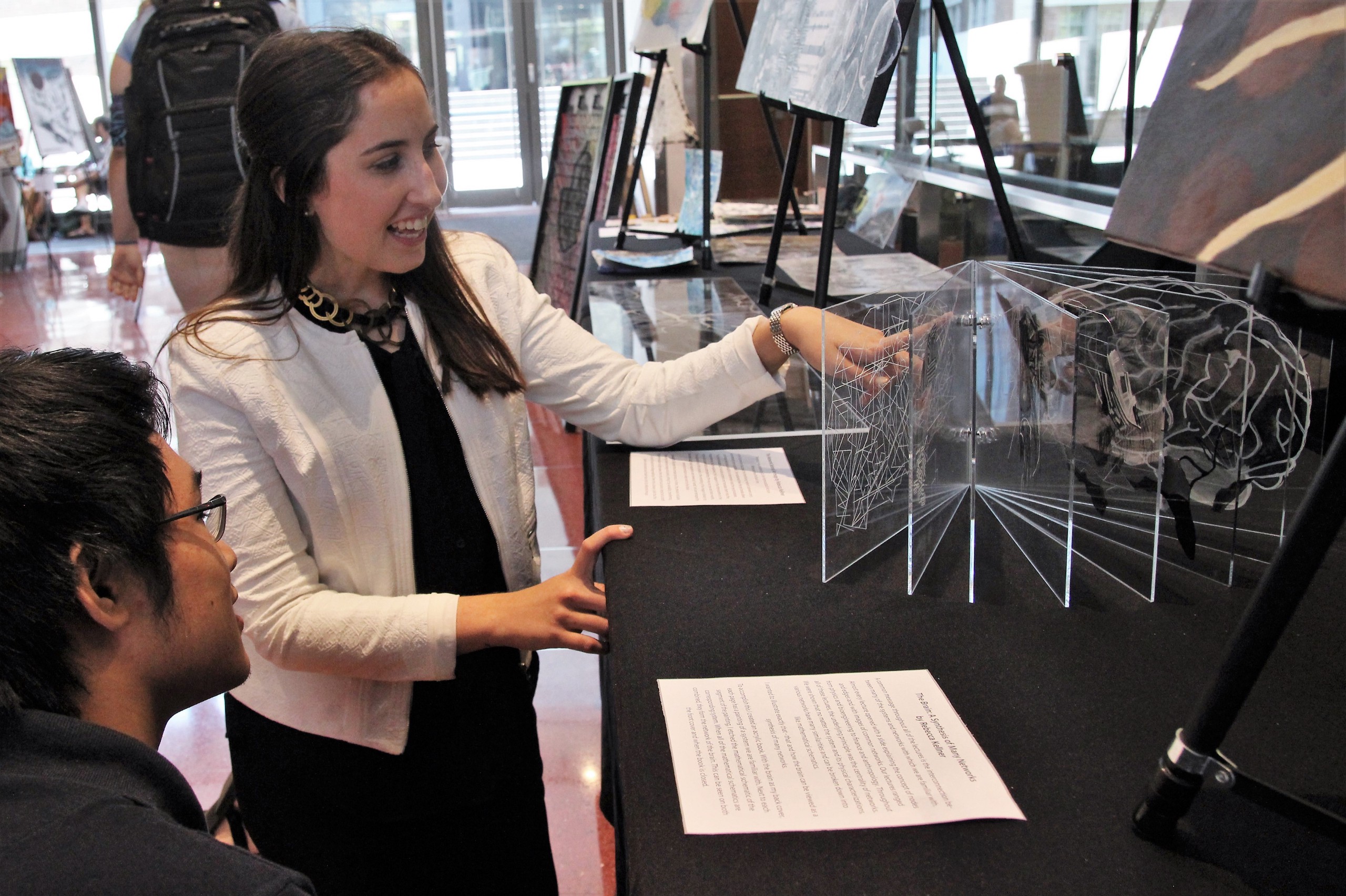 Art educator Marie Elcin, of Christopher Columbus Charter School and Fleisher Art Memorial, also provided this year's class some insight into how their works can be tailored to educational modules that Bassett will take to local schools.
This year's participants displayed their work at a gallery show in the Levine lobby, curated by Angela McQuillan of the Esther M. Klein Gallery.
Originally published at www.seas.upenn.edu.