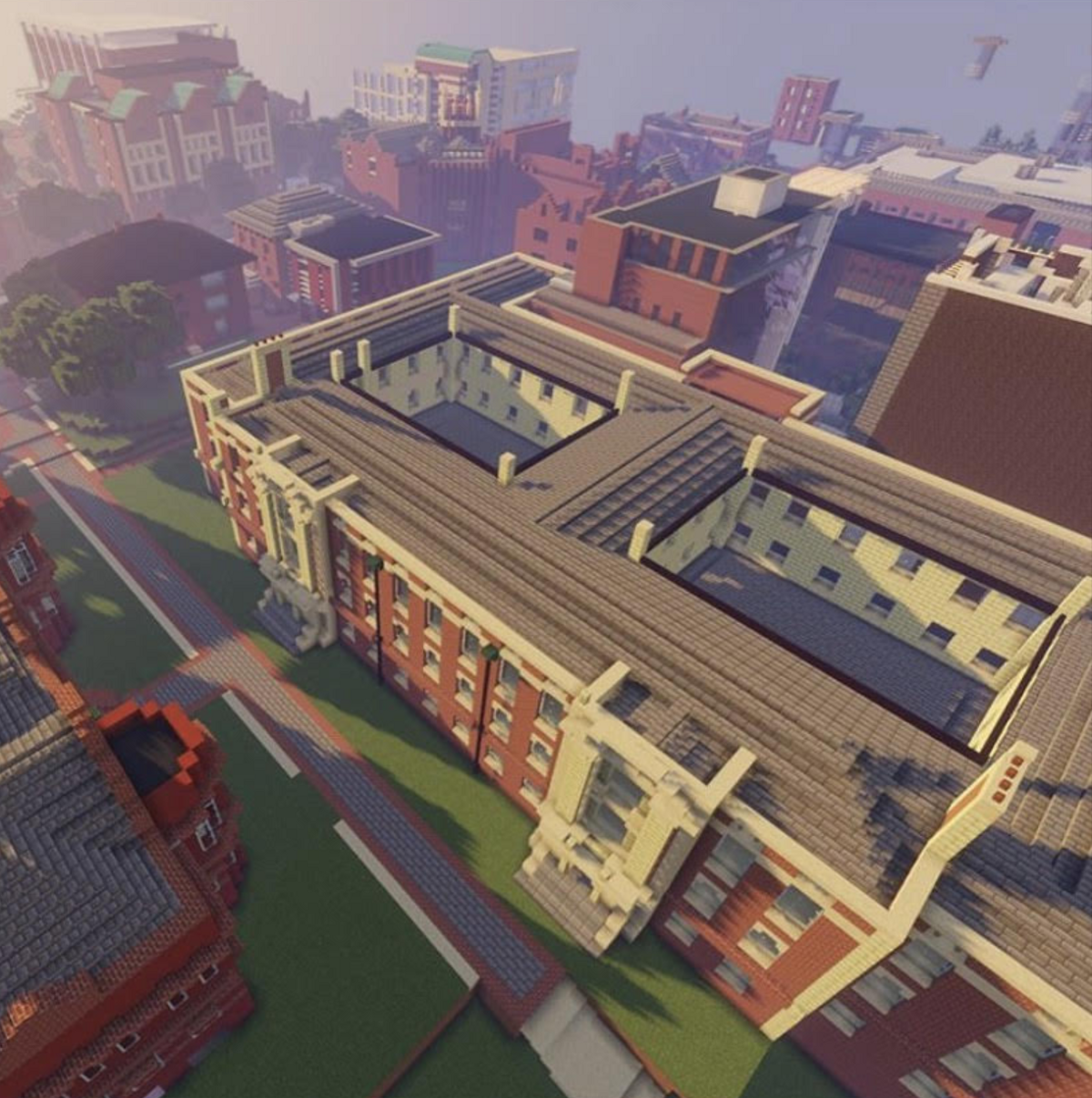 When it was announced that Penn's campus would be closing due to the COVID-19 outbreak, thousands of students returned home feeling confused and anxious. While some students have adjusted to this change by searching for funny Zoom backgrounds or hosting virtual dinner parties, others are taking a different approach. Across the world, students from Penn Engineering have come together to recreate Penn's campus in the popular online game Minecraft. From College Hall to Locust Walk and more, the students' collaborative project has eased the campus-to-home transition and has the potential to serve as a virtual event site in the near future.
The project is known as Penncraft. It was started by Andrew Guo, a junior in the College of Arts & Sciences, who was inspired by a Japanese kindergarten that hosted a graduation ceremony on Minecraft after schools were closed in March. Since then, more Penn students have joined the project, many of whom are Penn Engineers.
For many college students today, Minecraft was essential to their online coming-of-age as the game has been enormously popular for the past ten years. Minecraft boasts hundreds of millions of players per month. In the game, players are placed into randomly generated virtual landscapes consisting of trillions of "blocks" — digital cubes representing materials such as dirt, wood, sand, stone, or iron. Players can then mine these blocks and use them for construction, or craft them into tools, furniture, decorations, or parts for complicated, logic-based machines. Each Minecraft world offers infinite possibilities for any dedicated architect or engineer, and thus was a natural fit for the Penn students that chose it as the medium for recreating their iconic campus.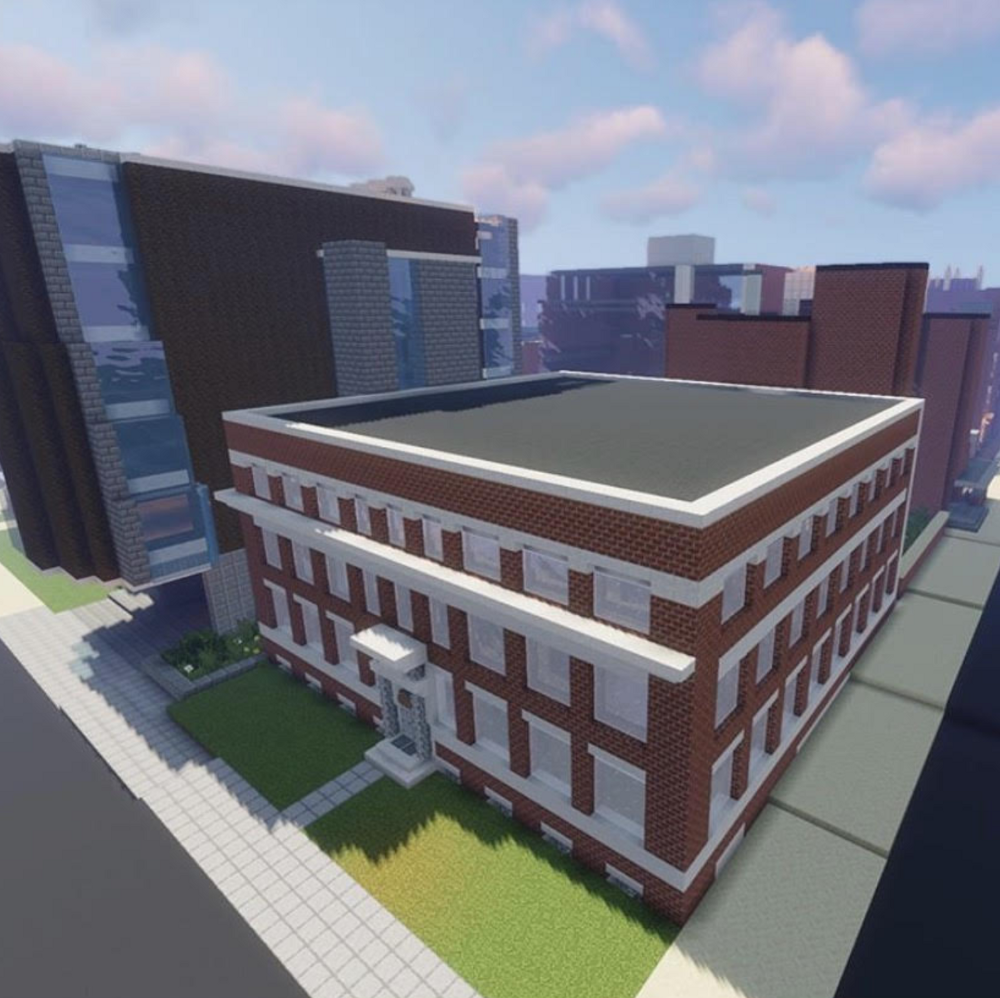 Guo launched Penncraft in mid-March and was soon joined by Damian Owerko, a senior in Systems Engineering and submatriculant for the master's program in Robotics, and Makarios Chung, a senior in Computer Science and likewise a submatriculant in Robotics. Guo, Chung, and Owerko launched two servers for Penncraft, a Creative server for building up the campus and a Survival server for standard game play in which players explore their world and fight off nocturnal monsters. They posted their project in various Penn student Facebook pages and, since then, Penncraft has taken off. They estimate that upwards of twenty Penn students are actively building the virtual campus, and nearly 300 students have entered the servers.
Chung says that while other colleges have built similar Minecraft campuses, none are as meticulous as Penncraft.
"Penn Engineers are putting in a level of effort and detail into this project that is unparalleled," Chung says. "We are not only committed to recreating the buildings, but making them look good as well. We're a dedicated group that is great at working together and it really shows in what we've built so far."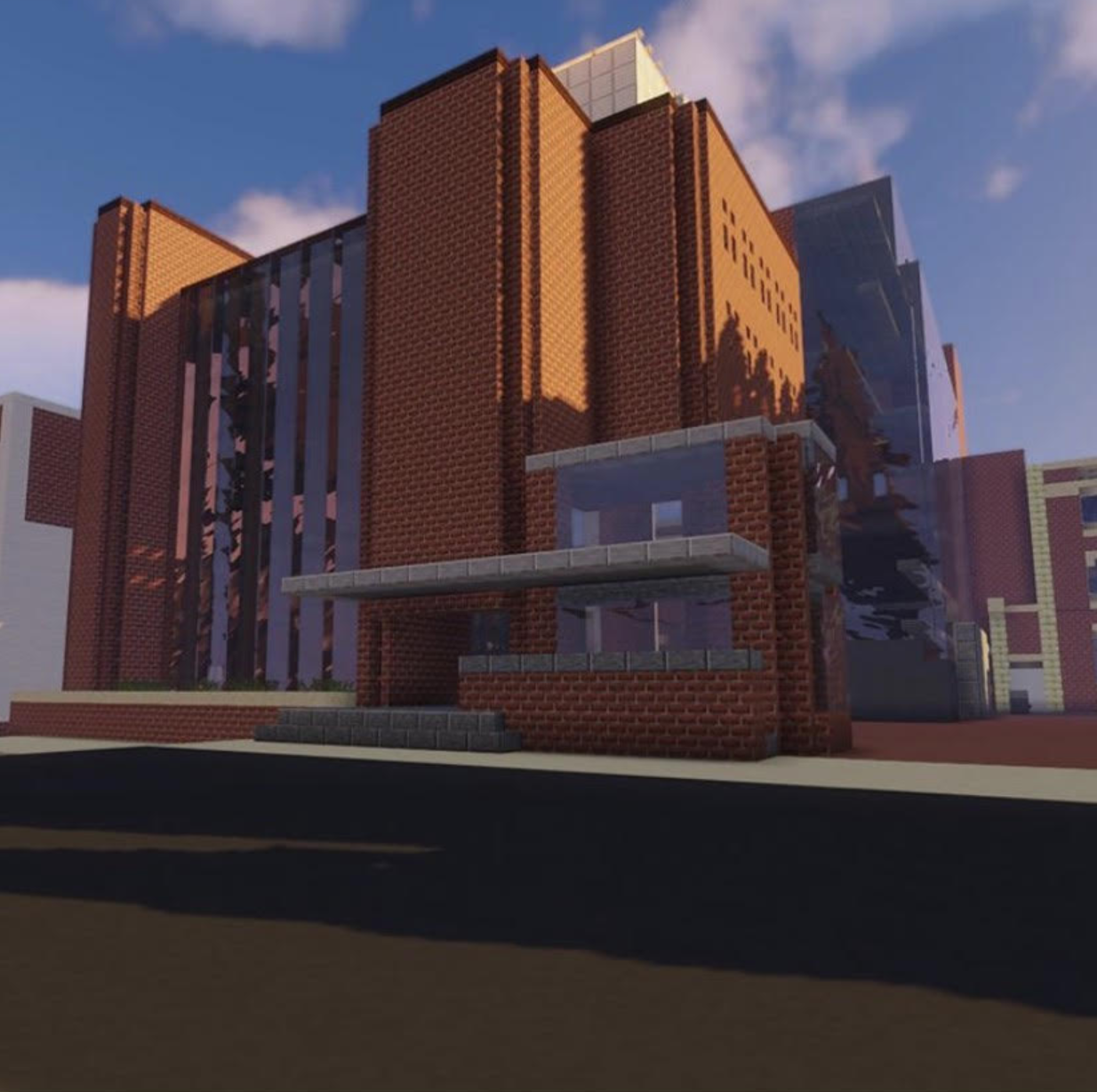 Their plan to recreate Penn's campus in Minecraft is an ambitious one, but the team of Penncraft builders have made great headway. The team created a shared spreadsheet that details every building on campus, and any interested student is welcome to construct the building of their choice, with an implicit trust that they will build as true-to-life as possible. At the beginning, the building team standardized one Minecraft block as one cubic meter in real life, and so far, everything has been built to scale with remarkable detail.
Builders are relying on information from Google Maps, especially its Street View images, as well as archival floor plans from Penn Libraries. With all of this information and free hours in between Zoom classes, Penncraft builders have completed most of East Campus, including some of the Penn's most iconic spots, such as College Hall, Locust Walk, Fisher Fine Arts Library, and the Engineering Quad. At present, Chung is working hard to outfit the interiors of the Engineering buildings.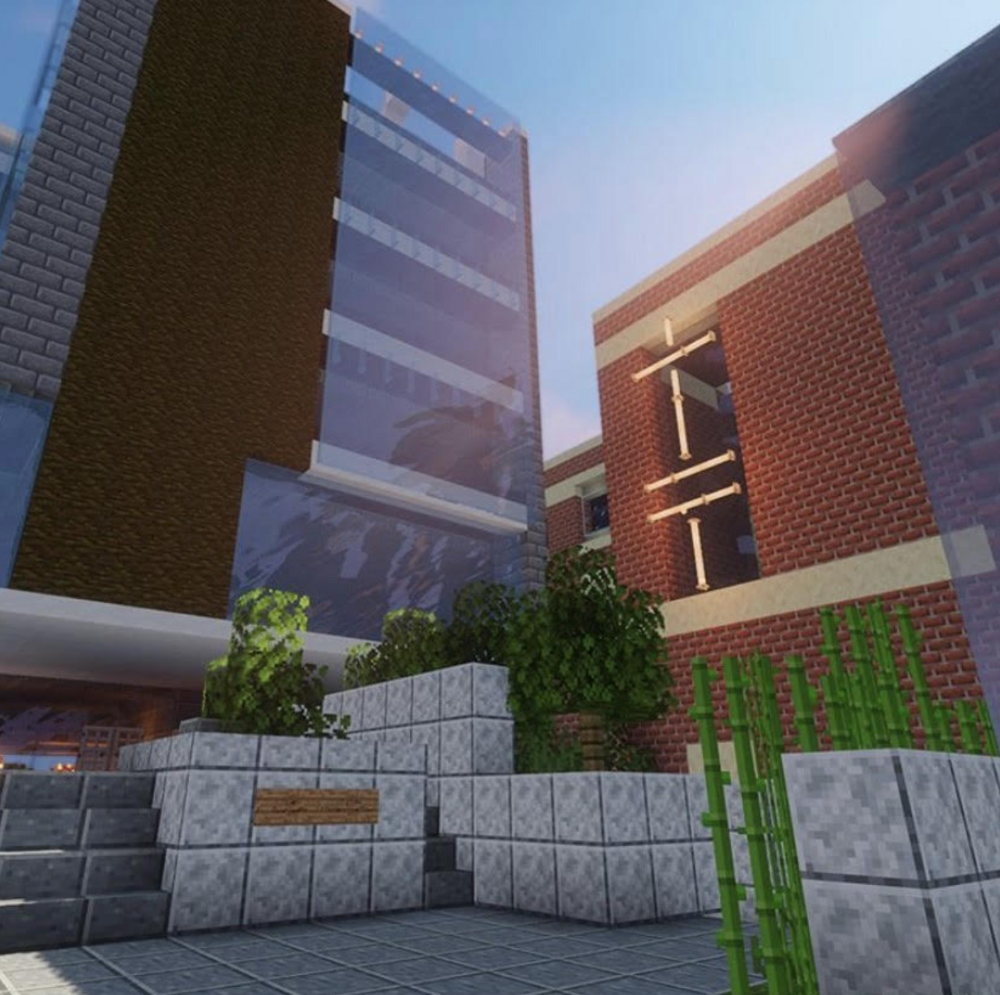 "Many builders have worked on Penncraft for several hours a day since we started," Chung says.
While the sheer number of hours devoted to Penncraft is impressive, Chung notes that
builders have to be cautious when working since minor discrepancies can lead to scale and proportion issues.
"We learned about this concept in MEAM 201: Machine Design and Manufacturing. 'Tolerance' is the idea that if you build a machine with a bunch of really small parts, if several of those parts are too big or too small, even by a narrow margin, you may have a large feature later on that does not fit the machine at all," Chung says. "So far, all the builders in Penncraft have done a great job of making sure all the Penn buildings are correctly sized within a couple of blocks."
While building Penncraft has been an exciting endeavor for many, the team has run into challenges along the way. For example, the team initially had issues with keeping Penncraft secure for Penn students. Some non-affiliated players entered their servers with the intent to harass players. To combat this, Owerko wrote and installed a Penn ID iogin feature. To enter Penncraft, interested students must verify their status as Penn students. Since enacting this safety measure, the team says they haven't encountered any additional problems with gameplay on the server.
But Penncraft is more than a project for its own sake. In the wake of the campus closure, many Engineering students felt they had lost the end of their semester and the many end-of-year celebrations that come with it. The team behind Penncraft hopes to recoup some of those loses by hosting virtual events once the campus is complete.
"I think Minecraft with other people is a great way to come together especially when we're all isolated," says Chung. "The experience of being involved with Penncraft has taken something that might have been considered a negative experience and turned it into something of a positive experience. There a lot of things that still suck about leaving campus, of course, but I think this is a defining moment of quarantine for me and something I can look back on."
Chung isn't alone in his feelings. For many Penncraft builders, this opportunity to be close to campus, even virtually, has brought comfort at a difficult time.
"I've been playing Minecraft for 11 years and every server I've been on has had a great community," Chung continues. "I am happy to say that Penncraft is no different. The fact that people are so passionate about it and are working together to build is a very rewarding thing."
It's more important than ever that we amplify one another's voices and we want to hear from you. Learn more about Penn Engineering's Share Your Story project here, and read entries here. You can also keep up-to-date on Penn Engineering's pandemic response efforts here.