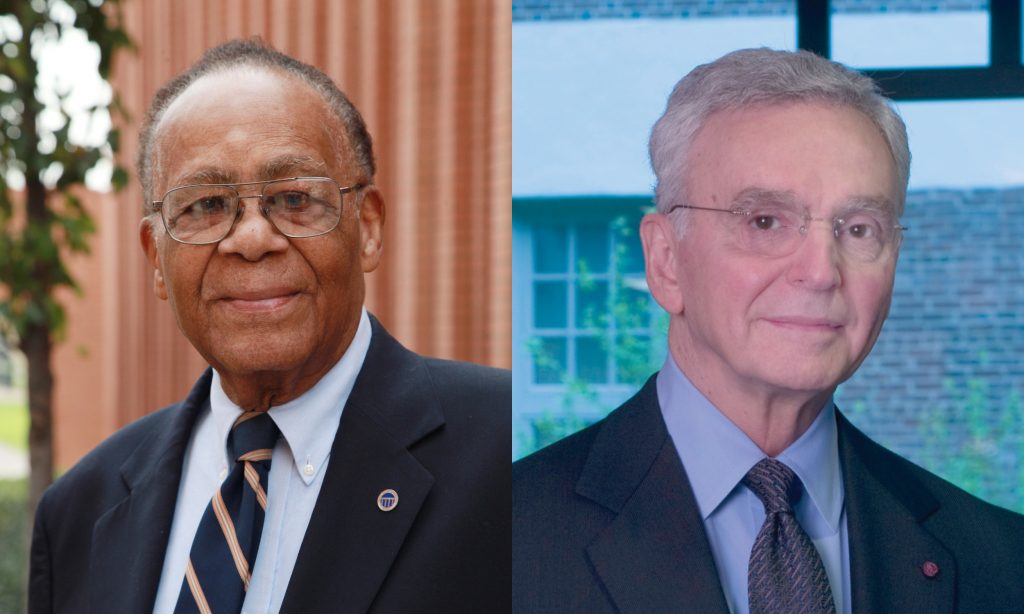 As part of its continued commitment to the principles of diversity, equity and inclusion, the School of Engineering and Applied Science is introducing a new series of distinguished lectures: The Joseph Bordogna Forum. 
The Joseph Bordogna Forum will foster conversation and debate regarding important issues at the nexus of technology and society. It will feature lectures and panel discussions on a wide range of contemporary issues that are central to engineering including diversity and inclusion, the role of technology in our social fabric, and questions of fairness, justice and equity. 
Dr. John Brooks Slaughter will present the inaugural Bordogna Forum lecture, titled "A Call to Action for Racial Justice and Equity in Engineering," on February 24 at 4p EST. Details on how to attend this virtual event can be found here.
Slaughter is Deans' Professor of Education and Engineering at the University of Southern California's Viterbi School of Engineering and Rossier School of Education.  His work looks at the intersection between engineering and education with a focus on what has become his lifelong quest of increasing minority participation in the science and engineering fields. In his lecture, Slaughter will discuss the social responsibilities that engineers have in making the world a more equitable place and the solutions that corporations and academic institutions can enact to create lasting and meaningful change.
The Forum is named in honor of the late Joseph Bordogna, who served as Dean of Penn Engineering from 1981–1990, and was a lifelong advocate for increasing access to engineering education for underrepresented minority students. During his tenure as Dean, Dr. Bordogna established the school's Office of Minority Programs, now the Office of Diversity, Equity and Inclusion. Dr. Bordogna's complete biography can be found here.