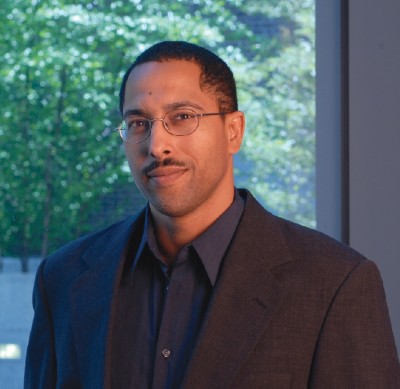 Penn Engineering is pleased to announce that Camillo Jose Taylor has been named the Raymond S. Markowitz President's Distinguished Professor. This honor recognizes Dr. Taylor's outstanding research contributions to the fields of robotics and computer vision, as well as his many contributions as a member of the Penn Engineering faculty.
Dr. Taylor is a professor in the Department of Computer and Information Science at the School of Engineering and Applied Science. He holds a Ph.D. in Electrical Engineering from Yale University. He is the recipient of several awards most notably the Christian R. and Mary F. Lindback Foundation Award for Distinguished Teaching and the National Science Foundation CAREER award. He currently serves as Deputy Director of the GRASP Laboratory and as Director of the Master's Program in Robotics.
Dr. Taylor's research on computer vision focuses on recovering 3-D models from 2-D images, and it has led to commercially deployed techniques for recovering architectural models. He has also developed algorithms for recovering the posture of articulated figures, such as humans from photographs and video footage. His current research includes work on self-localizing embedded smart camera systems and their applications to problems such as automated surveying systems, ad-hoc surveillance systems, three-dimensional reconstruction and mobile robot localization. To learn more about Dr. Taylor and his research, please visit his faculty profile.
The Raymond S. Markowitz President's Distinguished Professorship was established by Amy Markowitz Stavis, W'84, and Robert M. Stavis, EAS'84, W'84, in honor of Mrs. Stavis's father, Raymond S. Markowitz.