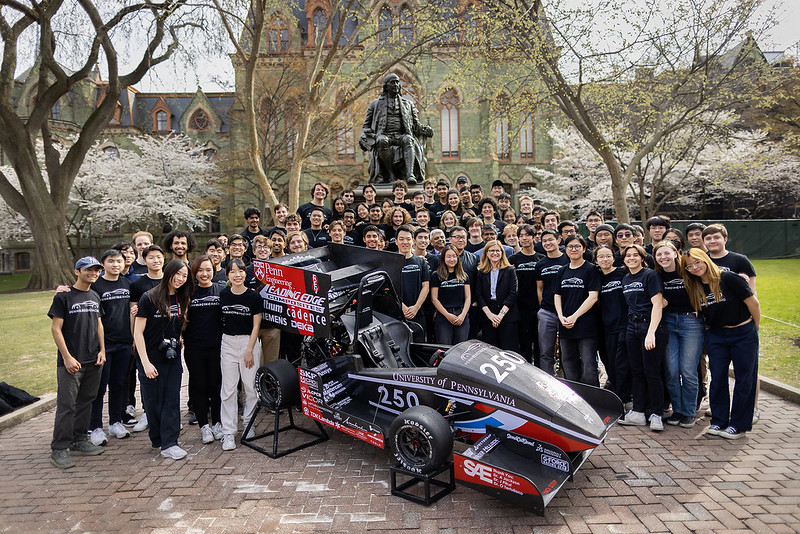 Penn Electric Racing – the University of Pennsylvania's Formula Society of Automotive Engineers (FSAE) racecar-building team – has unveiled their latest creation: the REV8. The team, who has earned roughly 40 trophies during their nine years of competing, is slated to bring the REV8 to this year's FSAE Michigan competition in Brooklyn, Michigan in May.
"This year we rewrote the car data processor from the ground up, so that it's cross-platform and easier to develop new features for," says Will Vauclain, a fourth-year student in the Department of Computer and Information Science, and the team's electrical software engineer.
The unveiling, which took place last Friday afternoon, highlighted one of the team's goals of hitting the 80-kilowatt power limit, almost double than what they accomplished with their previous model, REV7.
Enjoy a few photos from the event (courtesy of Eric Sucar), and click here to view more.