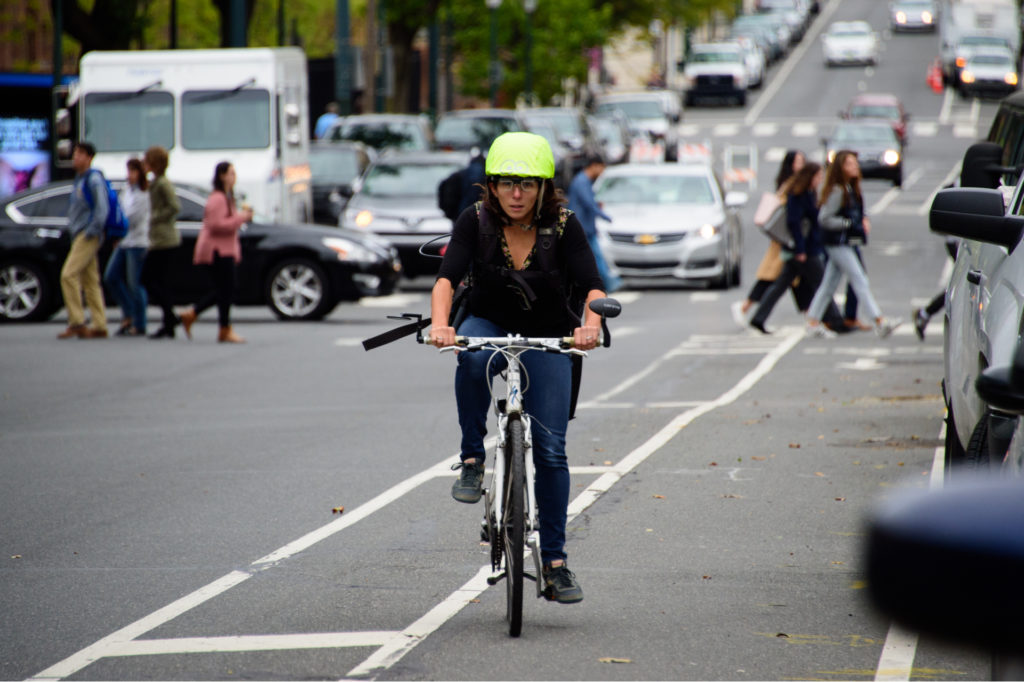 Racial and economic factors can often create barriers to reliable transportation, making it difficult access to basic necessities such as health care and employment. Although city bike-share programs have become particularly popular during the pandemic, bike-share companies concentrate infrastructure in upper-class neighborhoods, citing historically lower use of such programs in low-income communities.
A new study led by Penn's Stuart Weitzman School of Design questions this assertion, finding that people in low-income neighborhoods of Philadelphia increased their bike-share usage during the pandemic as much as the general population.
The study, published in the Journal of the Transportation Research Board, analyzed how different geographical populations used bike-share services before and after onset of the coronavirus lockdowns. The researchers found that the average length of bike trips in Philadelphia increased regardless of socioeconomic status (SES), supporting the notion that low SES populations may be just as likely to utilize bike shares as higher SES populations.
Josh Davidson, a Penn Ph.D. candidate in Weitzman School's Department of City and Regional Planning and senior author on the study, primarily studies transportation, and his dissertation focuses on how circumstances beyond people's control affect their commuting patterns. With guidance from Penn Engineering Department of Electrical and Systems Engineering associate professor Megan S. Ryerson, Davidson wanted to see how the pandemic had influenced bike-share usage and whether that influence fell along racial or economic lines. Ryerson is the UPS Chair of Transportation, holds a primary appointment in City and Regional Planning, and serves as the associate dean for research for Weitzman School as well.
The research team says this work has implications for how city planners and bike-share operators should build transportation infrastructure. "What I would like planners to think about," Ryerson says, "is how allocating resources based on historical use continues to perpetuate the biases in our transportation systems."
Other co-authors on the paper include Penn Engineering undergrads Shriya Karam and Fatima Koroma.
Read "Pandemic bike-share boom crossed socioeconomic lines" at Penn Today.