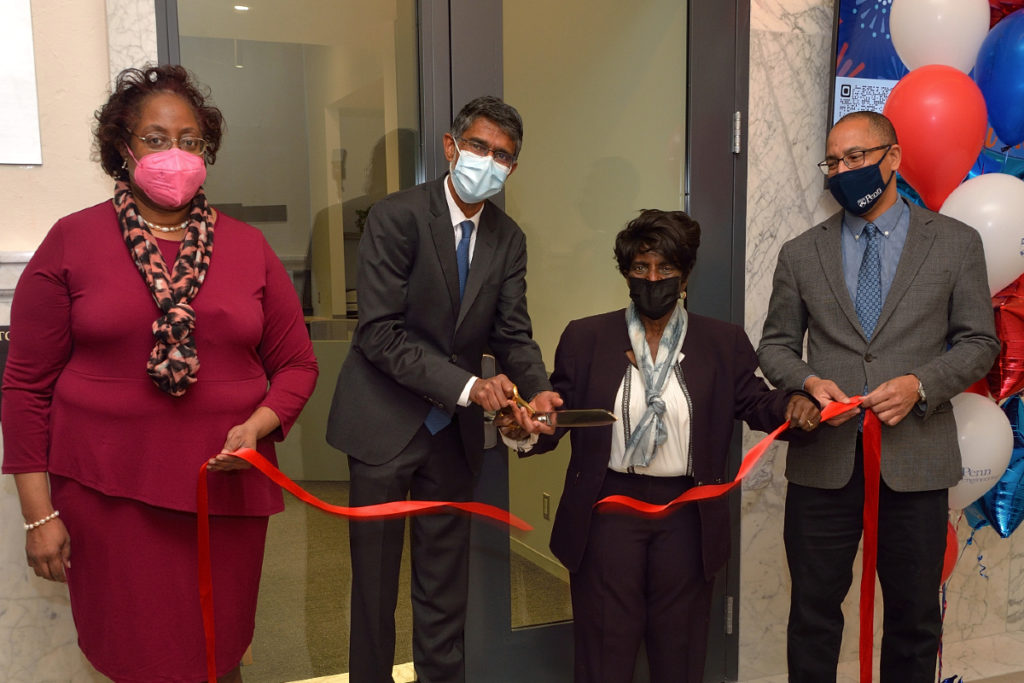 Forty years ago, Penn Engineering established the Office of Minority Programs, centralizing the School's growing efforts to recruit and retain a more diverse and representative body of students and faculty members. 
Now known as the Office of Diversity, Equity and Inclusion (ODEI), Penn Engineering is redoubling its commitment to this mission. As part of the $10 million in DEI investments laid out in the School's strategic plan, Penn Engineering has prioritized physical spaces where students can come for support, collaboration and community.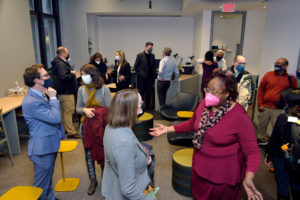 Last week, ODEI cut the ribbon on its new suite in the Towne Building, featuring a conference room and study space dedicated to two of its foundational figures: Ms. Cora Ingrum, ODEI's former Director, and Ms. Donna Hampton, the office's longtime administrative assistant.

The Donna Hampton Study Space features a modern, comfortable architecture intended to encourage informal student gatherings and group work. Surrounding the study space is a suite of offices for ODEI staff and the Cora Ingrum Conference Room, which can be connected to the study space to accommodate larger gatherings.
The ribbon cutting was preceded by a gathering of faculty, staff, students and alumni, celebrating the honorees and the four decades of progress they inspired.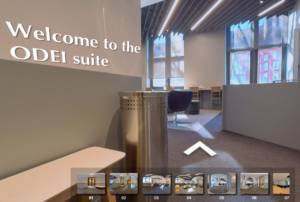 There, Associate Dean for Diversity, Equity and Inclusion C.J. Taylor, Raymond S. Markowitz President's Distinguished Professor in Computer and Information Science, and ODEI Director Dr. Laura Stubbs provided a retrospective of the School's DEI efforts, many of which Ingrum established in the decade preceding her appointment as Director of the Office of Minority Programs.  
Alumni also sent in video messages, showing how much Ingrum and Hampton's office mattered when they were feeling isolated or discouraged by the added pressures of being an underrepresented minority student. 
A virtual tour of the new ODEI suite is available here.