New Microscopes Will Allow Researchers to See Small and Think Big
Two high-resolution microscopes will allow researchers to study and test materials at the atomic level with unprecedented precision.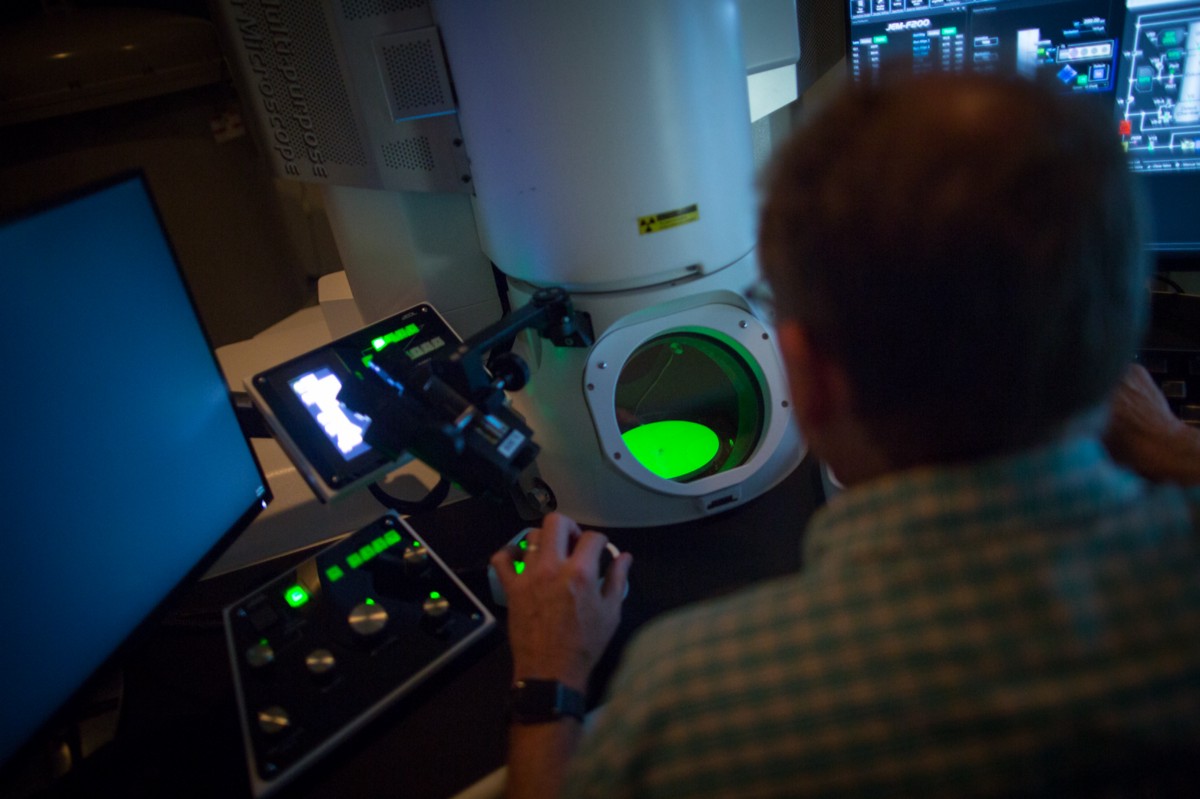 Standing beneath a pearly white, towering microscope called the JEOL NEOARM, Penn's Douglas Yates explains that scanning transmission electron microscopes are so powerful they can image down to the atomic level. These microscopes fire energetic electrons through the object being examined. This allows researchers to create an atomic-scale image through the interaction between the electrons and the atoms in the sample.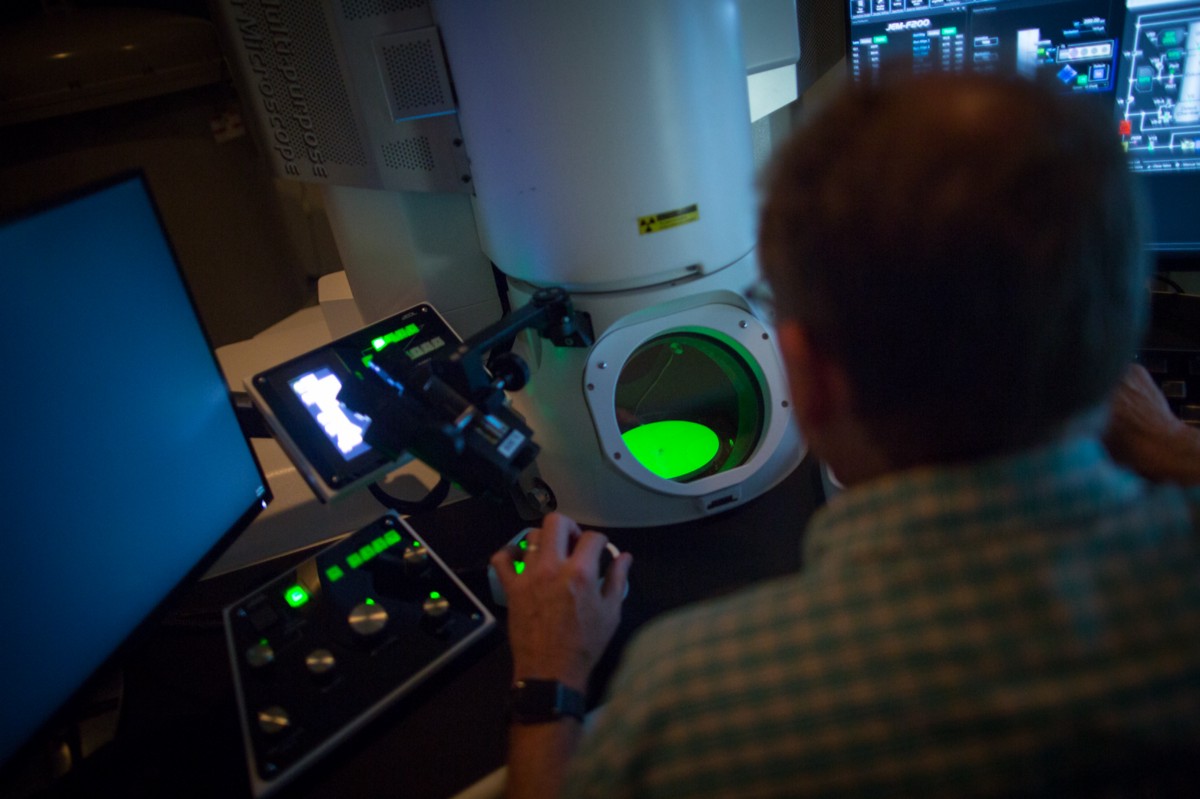 Penn's NEOARM is the first in the United States. "This instrument is unique because it reaches the sub-angstrom level, down to 78 picometers," says Yates, director of the Nanoscale Characterization Facility in Penn's Singh Center for Nanotechnology. "We're now in the sub-nanometer realm."
Scientists at the Singh Center can now use two of these advanced microscopes: the NEOARM, and another called the F200. The F200 will be used for most material analyses, while the NEOARM will be used for viewing objects at the highest possible magnification at a low electron voltage. The microscopes will support research, including projects funded by the National Science Foundation's Materials Research Science and Engineering Centers program, which is headquartered at Penn's Laboratory for Research on the Structure of Matter.
"These microscopes will enable Penn researchers and external users alike to develop critical understanding of materials and structures in broad fields, including quantum materials, soft matter, catalysts, optics, electronics, metals, and ceramics," says Mark Allen, scientific director of the Singh Center and the Alfred Filter Moore Professor of Electrical and Systems Engineering in the School of Engineering and Applied Science. "This investment significantly enhances the research enterprise across the University, nearby institutions, and companies."
Continue reading Jacob Williamson-Rea's story at Penn Today.