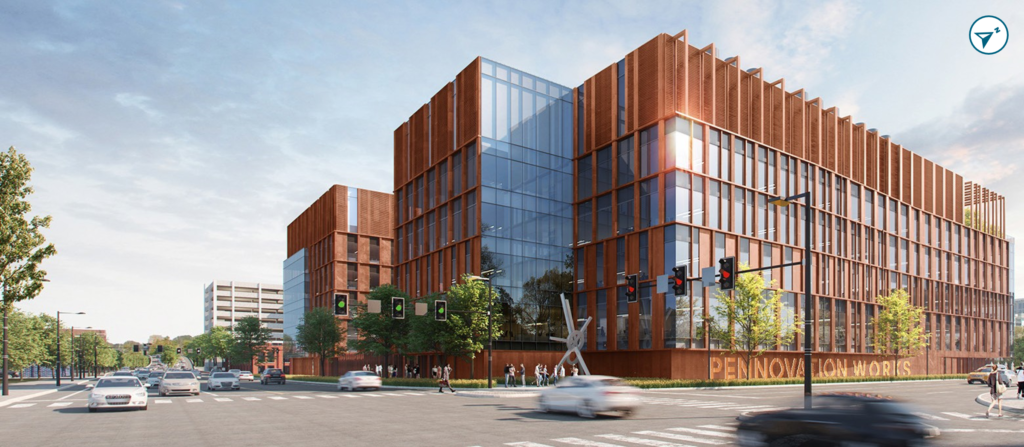 Pennovation Works, the 23-acre University of Pennsylvania property just across the Schuylkill River from the core campus, has long been a site for innovation. Home to a ferry business in the 18th century, a paint company in the 19th century, and a DuPont chemical research facility for much of the 20th century, the space underwent a further transformation in 2016 with the establishment of the Pennovation Center, an incubator for science and technology startups, many of which have their origins within the University. Last year, the 65,000 square foot Pennovation Lab opened, offering larger lab spaces for companies outgrowing their previous locations.
Now the next phase of reimagining this site is set to begin.
With a 75-year ground lease, Longfellow Real Estate Partners will develop, finance, and operate a 455,000-square-foot life sciences facility along 34th Street and Grays Ferry Avenue. The building will include roughly 387,000 square feet dedicated to biological research and development and 68,000 square feet for biomanufacturing. Construction on the building, designed by architectural firm Jacobs to integrate visually with the existing Pennovation Works campus structures, is scheduled to begin next year, with the opening planned for 2025.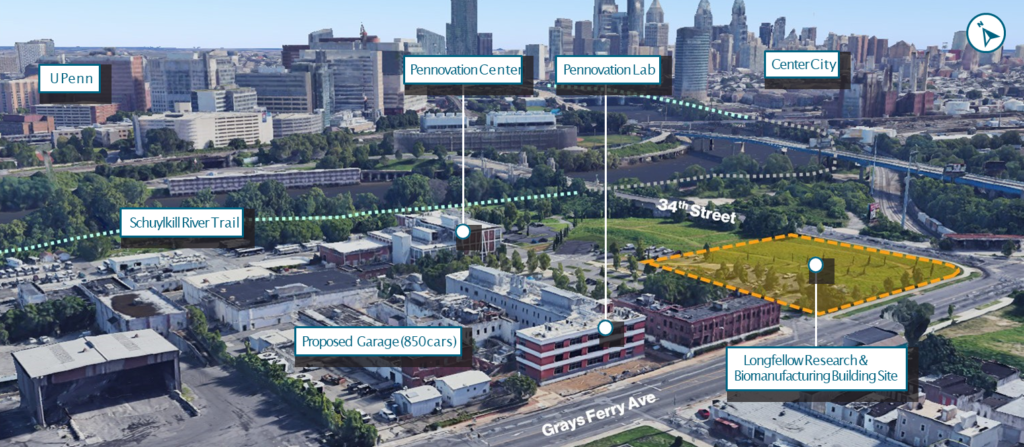 With the flourishing cell and gene therapy programs at Penn, as well as the successes and future promise of mRNA as a therapeutic, the lab and biomanufacturing facilities will offer an opportunity for biotech companies to remain in Philadelphia, adjacent to Penn's campus, as they expand.
To learn more about the project, the evolution of Pennovation Works, and the growing life sciences ecosystem in Philadelphia, Penn Today spoke with Craig Carnaroli, Penn's senior executive vice president. Carnaroli was vice president of finance from 2000 to 2004 and has been executive vice president since 2004. He has been shaping the campus broadly in this role, including Pennovation Works since it was acquired in 2010.
Continue reading at Penn Today.