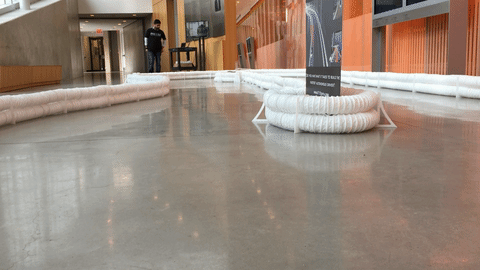 Alongside colleagues at Oregon State University, Penn and Clemson, Houssam Abbas is designing the auto industry's future on a miniature scale — a one-tenth scale, to be precise.
In 2015, while a postdoctoral researcher in Rahul Mangharam's lab in the Department of Electrical and Systems Engineering at Penn Engineering, Abbas was one of the core developers of the F1 Tenth Autonomous Racing project. He co-taught the pilot course, which showed students how to build, code and race miniature autonomous vehicles that are one-tenth the size of a typical car.
Looking at them, the cars seem like amped up RC cars, but they are far more than toys; they are also effective research tools at a fraction of the cost of full-sized vehicles. The cars' miniature size offers distinct advantages when it comes to investigating the safety systems, computational performance, cybersecurity and multi-car coordination abilities needed for autonomous driving.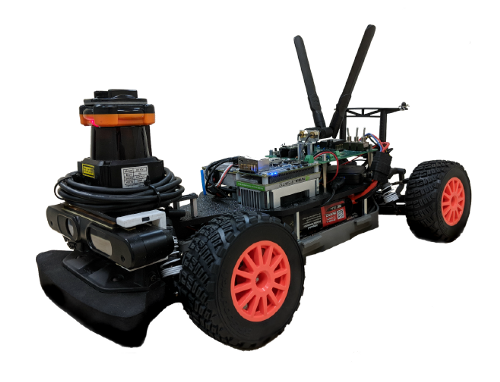 Abbas isn't conducting this project alone, however. Now an assistant professor of Electrical and Computer Engineering at Oregon State University, Abbas is partnering with his colleagues at Penn, as well as researchers at Clemson University, to build and distribute these "F1 Tenth" cars as part of an NSF-sponsored research project. Over the next few years, the team will design and send about 80 cars to 33 colleagues across the country. The collaboration network will be essential for improving the design to fit the needs of researchers in safe, coordinated, secure and high-performance autonomy. F1 Tenth operates as an open-source platform that invites anyone interested to build these cars in pursuit of research.
Not only is F1 Tenth cutting-edge technology, it's also fun. The community-driven project hosts international racing competitions where teams gather to build, code and compete with one another. The fifth F1 Tenth Grand Prix was held at Columbia University on October 14, and the sixth will take place in Sydney, Australia, next April as part of Cyber-Physical Systems Week.
Abbas recently spoke to Aarian Marshall at WIRED about the project, saying, "As researchers, we have the freedom to ask the harder questions. We had this realization that we need everybody to pitch in for us to build reliable, efficient autonomous vehicles."
Read more about F1 Tenth in Marshall's article, "These Small Cars Can Help Drive the Autonomous Future" at WIRED.