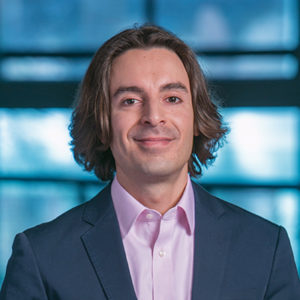 Michael Mitchell, Skirkanich Assistant Professor of Innovation in the Department of Bioengineering, has been awarded the 2022 Society for Biomaterials (SFB) Young Investigator Award for his "outstanding achievements in the field of biomaterials research."
The Society for Biomaterials is a multidisciplinary society of academic, healthcare, governmental and business professionals dedicated to promoting advancements in all aspects of biomaterial science, education and professional standards to enhance human health and quality of life.
Mitchell, whose research lies at the interface of biomaterials science, drug delivery, and cellular and molecular bioengineering to fundamentally understand and therapeutically target biological barriers, is specifically being recognized for his development of the first nanoparticle RNAi therapy to treat multiple myeloma, an incurable hematologic cancer that colonizes in bone marrow.
"Before this, no one in the drug delivery field has developed an effective gene delivery system to target bone marrow," said United States National Medal of Science recipient Robert S. Langer in Mitchell's award citation. "Mike is a standout young investigator and leader that intimately understands the importance of research and collaboration at the interface of nanotechnology and medicine."
Academic recipients of the SFB Young Investigator Award should not exceed the rank of Assistant Professor and must not be tenured at the time of nomination. The award includes a $1,000 endowment.