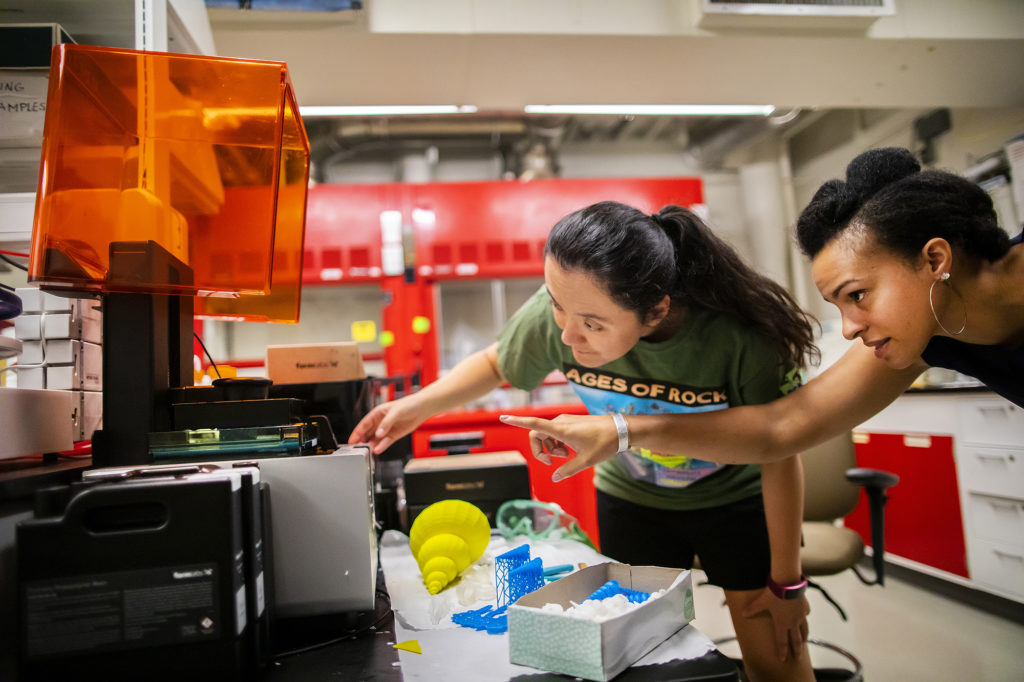 According to data from the National Science Foundation, just three people of color earned doctoral degrees in paleontology in the United States in the year 2020. Two were from Penn.
Aja Carter and Erynn Johnson, both of whom are now pursuing postdoctoral studies—Johnson at Yale, and Carter here at Penn, in the School of Engineering and Applied Science's GRASP Lab—were taken aback by the news of their singularity. But the news lined up with other experiences they had had in the field. More digging revealed that Carter was the first African American to earn a Ph.D. in paleontology at Penn and the first African American woman to be awarded a Ph.D. in the Department of Earth and Environmental Science.
In a new perspective piece in the paleontology section of the journal Frontiers in Ecology and Evolution, they draw attention to the lack of diversity in their chosen field and offer concrete advice for how to address it through effective mentorship.
Penn Today spoke with them about the publication, which they coauthored with Elena Schroeter, an assistant research professor at North Carolina State University.