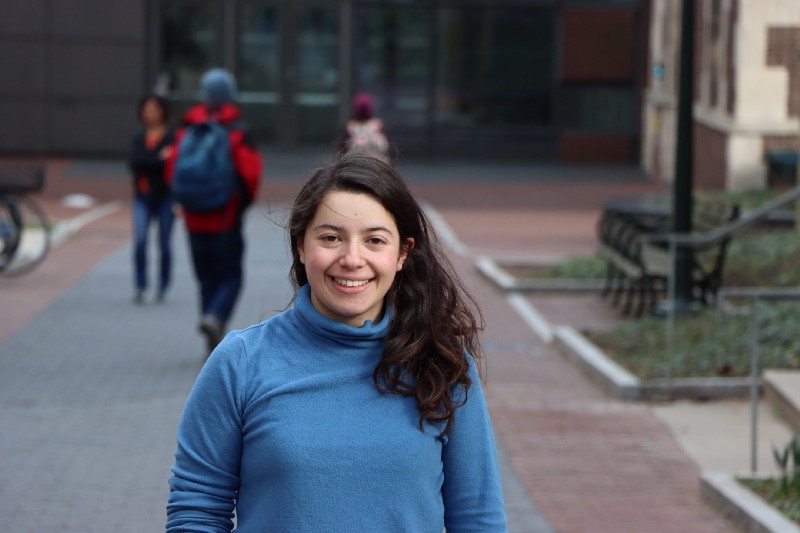 Melanie Hilman was born to be a Biomedical Engineer. The daughter of an electrical engineering father and physician mother, Melanie was inspired by her parents work and is now pursuing the intersection of their two careers: bioengineering.
LIFELONG LEARNER
Her passion for engineering began long before Melanie stepped onto Smith Walk.
"I always really loved math and science as a middle school and high school student," Melanie says.
Melanie quickly discovered that Penn was the perfect place for her. After visiting campus as a prospective student, Melanie knew that she wanted to attend a research-driven university where innovation and discovery was at the top of the curriculum.
"Being in a place so rich with research and really smart minds motivated me to apply here and be a part of this program," Melanie remembers.
On top of her bioengineering research, Melanie submatriculated into Mechanical Engineering and Applied Mechanics with a focus on Mechanics of Materials because she wants to develop a deep foundation in the mathematical concepts. After gaining this experience, Melanie hopes to conduct complex research and eventually pursue a PhD.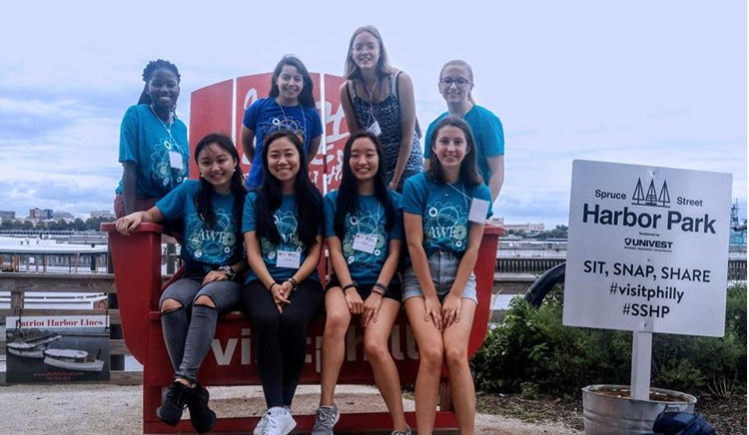 BETWEEN TWO WORLDS
"I really like thinking about the interface between biology and today's technologies," Melanie comments. Right now, she's focused on doing research but she is interested in, one day, developing biomedical technologies for the start-up industry.
As if building the future of bioengineering weren't enough for Melanie, she is a dedicated member of the Penn community outside of the lab. Throughout her time at Penn, Melanie is a student leader of Penn Hillel, a devoted performer in the Penn Symphony Orchestra and Penn Chamber Music, and a multimedia staff member of the Daily Pennsylvanian. Even when school is out of session, Melanie represents Penn during Alternative Spring Break trips where she took on a leadership position renovating houses in West Virginia. All of this extracurricular work is important to Melanie, as she says these experiences have given her a valuable perspective to carry with her through academic, professional and personal life.
"It makes me feel really fortunate for my upbringing and my experiences," Melanie shares.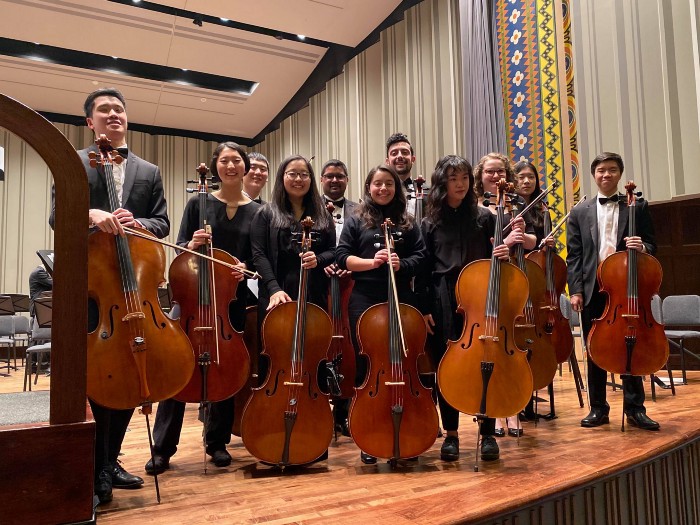 WOMEN IN STEM
When asked about her favorite part of being at Penn Engineering, Melanie was certain about her answer: empowered women engineers.
"Having a really strong female engineering network is super valuable to me," Melanie says.
Melanie says she's found friendship and support among her fellow women engineers and that working with women is as fun as it is enriching. While Penn Engineering has proved itself to be an inclusive space for Melanie and others, current research shows that only 13% of professional engineers are women, and, among them, biomedical engineering ranks fourth in terms of career path of women engineers. Faced with these jarring numbers, Melanie is even more committed to encouraging other women to join her in STEM.
Most of all, she is grateful for the community she has found on campus.
"I know I'm going to have a good group of friends after I graduate. I have found other women that I hope to have lasting friendships with."
Armed with friends and research partners, Melanie Hillman may very well turn the tides for women in engineering and usher in a new era of women in the lab who lead the charge for biomedical innovation.
Read more about Melanie on Penn Engineering's Instagram page.