M&T Student Profiles: Quinn Wu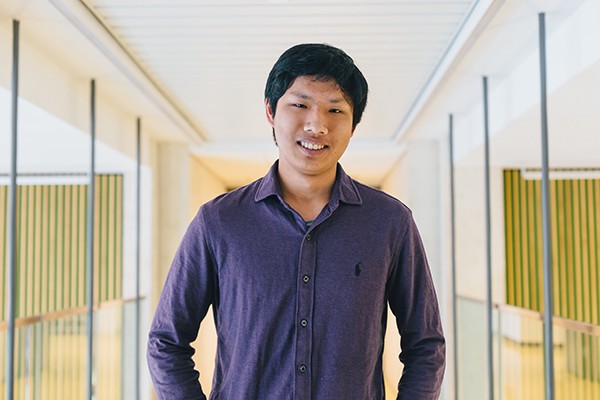 Quinn Wu is a senior in the Jerome Fisher Program in Management & Technology. Students in the M&T program dual major in departments that span Penn Engineering and Wharton; Wu majors in Computer Science in the former and Statistics at the latter. In an interview, Wu explains what drew him to the program and what makes the community there special.
M&T COMMUNITY
I still recall that, shortly after my acceptance into the M&T program, I received dozens of emails from current M&T students and met with several alumni. I was impressed by the community and wondered if it would be similar once I was on campus. It was that and more!
Freshman year, nearly all of us M&Ts lived together in Ware College House. We bonded as a cohort and some of my closest friends are also M&Ts. Entering my junior year, it's been crazy to consistently see fellow M&Ts in my courses and working with me in clubs, research, and even internships. And the M&T Staff are always so supportive. (M&T Director) Gad, (Administrative Director) January and the rest of the staff have been a huge help in everything from academic planning to career advice and social events bringing the whole M&T community together.
ACTIVITIES AT PENN
I run several entrepreneurial competitions on campus. I'm head of outreach for the PennApps hackathon, chair of Weiss Tech House's Pennvention tech innovation competition, and campus director for the Hult Prize at Pennsocial entrepreneurship accelerator. I've also been highly involved in the GRASP Lab, having done research for the Vijay Kumar Lab the past two years and competed with the UPennalizers RoboCup team. Recently, I joined the newly formed Penn Blockchain Club as a development team member.
Continue reading Wu's interview.