Learning Through Service: Blogging the Rwanda Gashora Program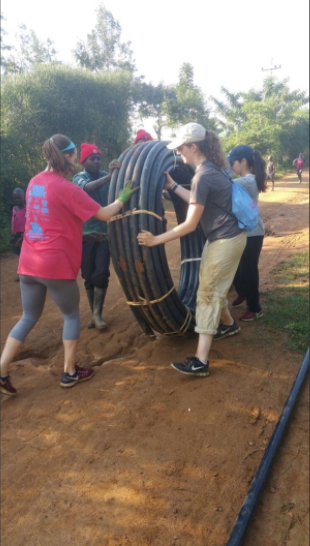 Penn Engineering's Rwanda Gashora Program is a service learning initiative where students apply classroom lessons to hands-on projects. Based at the Gashora Girls Academy of Science and Technology in Rwanda, Penn undergrads work on solar power, information communication technology and water filtration infrastructure. They also provide instruction to students from Gashora and primary schools form the surrounding area.
This year's trip to Gashora is just wrapping up, and Erica Higa of Mechanical Engineering and Applied Mechanics and Kiera Towell of Materials Science and Engineering, along with Arts & Sciences' students Princess Aghayere and Kristen Miller, documented their experiences on a daily blog.
Read their entries and see more photos at PennAthletics.com