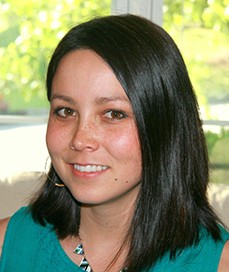 Kristian Lum, Research Assistant Professor in the Department of Computer and Information Science, was recently featured on ACM ByteCast, a podcast series from the Association for Computing Machinery that covers a range of topics at the intersection of computing research and practice.
Host Rashmi Mohan spoke with Lum about her unique path to Penn Engineering and her prior work as the lead statistician at the Human Rights Data Analysis Group, where she used data science to uncover racial biases in the United States criminal justice system. Lum is widely known for her work on algorithmic fairness and predictive policing and is a key organizer of the ACM Conference on Fairness, Accountability, and Transparency.
Beginning in math and statistics, Lum began her career in a lab working with bioinformatics. This work expanded her interest in social issues and brought her to her positions with the Human Rights Data Analysis Group. In her conversation with Mohan, Lum discusses the importance and ethics of data privacy, especially when it applies to incarcerated peoples' identifying information.
"When we're talking about data from the criminal justice system," Lum says, "we get into some ethical grey areas where some of the data we have is a matter of public record and you can find it in the world. But this brings up the question of what we should do with it. Even if it's out there, once you have researchers using it, there are questions about how appropriate it is to publish that data with the individual's name attached to it."
In addition to her human rights work, Lum is currently working on new COVID-19 models that account for the time lag between infection and death. She hopes that this improved model will provide clearer information about the spread of COVID-19, given the lack of testing available in many places.
Listen to the full interview with Kristian Lum on ACM ByteCast.