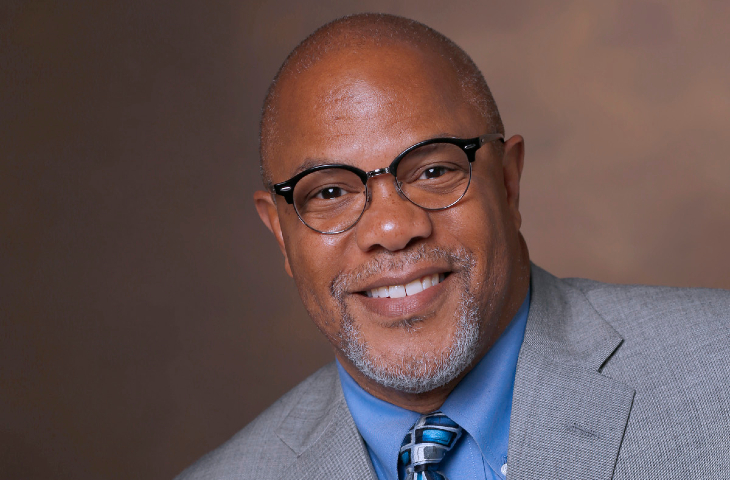 Kevin Johnson has been named the University of Pennsylvania's 27th Penn Integrates Knowledge University Professor.
The announcement was made today by Penn President Amy Gutmann and Provost Wendell Pritchett.
A pioneer of medical information technologies to improve patient safety, Johnson will hold joint appointments in the Department of Biostatistics, Epidemiology, and Informatics in the Perelman School of Medicine and the Department of Computer and Information Science in the School of Engineering and Applied Science, with a secondary appointment in the Annenberg School for Communication. He will also serve as vice president for applied informatics in the University of Pennsylvania Health System and professor of pediatrics at the Children's Hospital of Philadelphia.
"Kevin Johnson is a gifted physician-scientist," Gutmann said, "who has harnessed and aligned the power of medicine, engineering, and technology to improve the health of individuals and communities. He has championed the development and implementation of clinical information systems and artificial intelligence to drive medical research, encouraged the effective use of technology at the bedside, and empowered patients to use new tools to better understand how medications and supplements may affect their health. He is a board-certified pediatrician, and his commitment to patient health and welfare knows no age limits. In so many different settings, Kevin's work is driving progress in patient care and improving our health care system. He is a perfect fit for Penn, where our goal is to create a maximally inclusive and integrated academic community to spur unprecedented global impact."
Johnson is currently the Cornelius Vanderbilt Professor and chair of the Department of Biomedical Informatics at the Vanderbilt University School of Medicine, where he has taught since 2002. He is a world-renowned innovator in developing clinical information systems that improve best practices in patient safety and compliance with medical practice guidelines, especially the use of computer-based documentation systems and other digital technologies. His research bridges biomedical informatics, bioengineering, and computer science. As senior vice president for health information technology at the Vanderbilt University Medical Center from 2014 to 2019, he led the development of clinical systems that enabled doctors to make better treatment and care decisions for individual patients, in part by alerting patients as to how medications or supplements might affect their body chemistry, as well as new systems to integrate artificial intelligence into patient care workflows and to unify and simplify all the Medical Center's clinical and administrative systems.
The author of more than 150 publications, books, or book chapters, Johnson has held numerous leadership positions in the American Medical Informatics Association and the American Academy of Pediatrics, leads the American Board of Pediatrics Informatics Advisory Committee, directs the Board of Scientific Counselors of the National Library of Medicine, and is a member of the NIH Council of Councils. He has been elected to the National Academy of Medicine (Institute of Medicine), American College of Medical Informatics, and Academic Pediatric Society and has received awards from the Robert Wood Johnson Foundation and American Academy of Pediatrics, among many others.
"Kevin Johnson exemplifies our most profound Penn values," Pritchett said. "He is a brilliant innovator committed to bringing together disciplines across traditional boundaries. Yet he always does so in the service of helping others, finding technological solutions that can make a tangible impact on improving people's lives. He will be an extraordinary colleague, teacher and mentor across multiple areas of our campus in the years to come."
Johnson earned an M.D. from the Johns Hopkins University School of Medicine, an M.S. in medical informatics from Stanford University, and a B.S. with honors in biology from Dickinson College. He became the first Black chief resident in pediatrics at Johns Hopkins in 1992, and was a faculty member in both pediatrics and biomedical information sciences at Johns Hopkins until 2002.
The Penn Integrates Knowledge program was launched by Gutmann in 2005 as a University-wide initiative to recruit exceptional faculty members whose research and teaching exemplify the integration of knowledge across disciplines and who are appointed in at least two Schools at Penn.