Kenneth Laker Named to IEEE Technical Activities Board Hall of Honor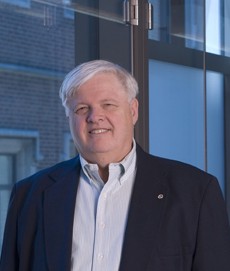 Kenneth Laker, professor in the Department of Electrical and Systems Engineering, has been named to the IEEE Technical Activities Board Hall of Honor.
IEEE, the world's largest technical professional organization for the advancement of technology, produces nearly 200 publications and oversees more than 1,900 conferences every year. Its Technical Activities Board is responsible for the organization's mission to foster the development and facilitate the exchange of scientific and technological knowledge that benefits members, the profession, and humanity.
The Technical Activities Board Hall of Honor is designed to honor those who have made major contributions to this mission. According to IEEE, these objectives include "the advancement of the theory and practice of electrical, electronics, communications, and computer engineering, as well as computer science, the allied branches of engineering, and the related arts, sciences, technologies and their application for the benefit of IEEE members worldwide, and for the general public."
Laker's commendation is for "championing the use of information technologies and the Internet, contributing to the development of IEEE Xplore," the organization's digital repository and research database.
At Penn, Laker's research is in mixed mode integrated circuit design and testing. He focuses on high performance, low-power data acquisition and radio-frequency systems, which have many important applications and present challenging obstacles for design, implementation and testing.
Read more about the Technical Activities Board Hall of Honor here.