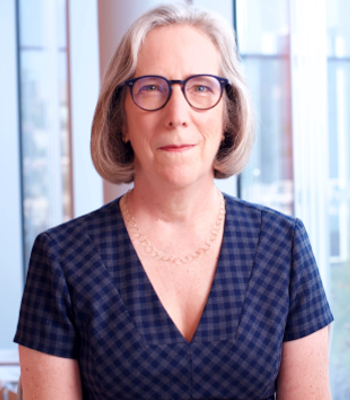 Karen Winey, Harold Pender Professor in the Departments of Materials Science and Engineering and Chemical and Biomolecular Engineering, has received the 2023 American Chemical Society (ACS) Award in Polymer Chemistry. 
Recipients have demonstrated pioneering research accomplishments in synthetic methods of unique polymeric materials or achieved profound discoveries in polymer physical chemistry leading to recognized advancements in our understanding of complex macromolecular behavior.
Winey was cited "for outstanding contributions to the understanding and advancement of polymer nanocomposites and ion-containing polymers, particularly structural control and transport dynamics.
The award will be presented to Winey at the ACS Spring 2023 meeting and be accompanied by a celebratory 1-day symposium.
ACS is one of the world's largest scientific organizations, with over 151,000 members in 140 countries, and a mission "to advance the broader chemistry enterprise and its practitioners for the benefit of Earth and its people."