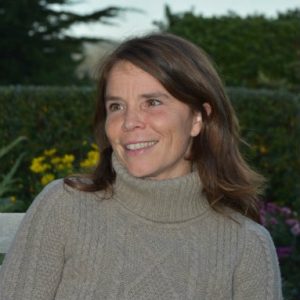 Jennifer Wilcox, the University of Pennsylvania's new Presidential Distinguished Professor of Chemical Engineering and Energy Policy, is one of the world's leading experts on carbon capture. While reducing carbon dioxide emissions is the prime goal in addressing the planet's mounting climate crisis, the problem now must be addressed on both sides by removing carbon that has already been released into the atmosphere.
To that end, Wilcox played a key role in the publication of a free, digital publication on the subject. This Carbon Dioxide Removal Primer is written to reach a broad audience in an effort to maximize the adoption of these techniques.
"Avoiding carbon and actively removing it from the atmosphere on the scale of gigatons will ultimately be required for meeting our climate goals," says Wilcox. "It is my hope that this primer will help in creating the human capital required to meet this gigaton-scale challenge."
Wilcox, who has appointments in the Kleinman Center for Energy Policy, based at the Stuart Weitzman School of Design, as well as the Department of Chemical and Biomolecular Engineering, co-edited the primer with Ben Kolosz, a research associate in environmental data science at the Kleinman Center, and Jeremy Freeman, the executive director of CarbonPlan, a non-profit dedicated to carbon removal research. The project represents more than two years of collaborative work with nearly 40 authors.
The Carbon Dioxide Removal Primer is available for free at https://cdrprimer.org.