'Is Data Privacy Real? Don't Bet on It'
In the wake of high-profile breaches and new research outlining the way seemingly anonymous data can be re-identified, Knowledge@Wharton recently took a deep-dive into the world of online privacy.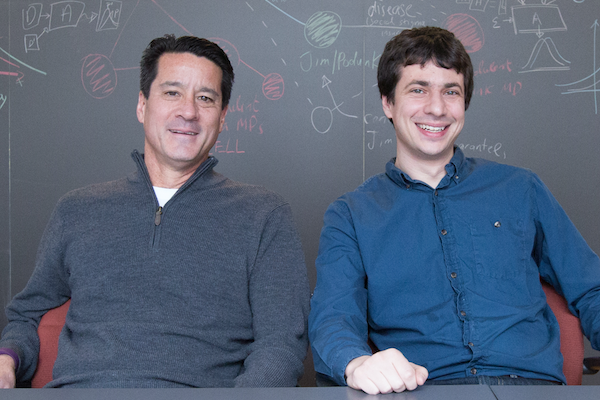 Two of the experts K@W consulted were Michael Kearns, founding director of the Warren Center and National Center Professor of Management & Technology in Penn Engineering's Department of Computer and Information Science (CIS), and fellow Warren Center member Aaron Roth, Class of 1940 Bicentennial Term Associate Professor in CIS.
Kearns and Roth are frequent collaborators who are interested in how digital systems can be imbued with social consciousness, one of the topics in their forthcoming book, The Ethical Algorithm.
The current state of online privacy is not a rosy picture, according to K@W.
For example, telecom companies routinely sell phone location information to data aggregators, which in turn sell them to just about anyone, according to a January 2019 article in Vice. These data buyers could include landlords screening potential renters, debt collectors tracking deadbeats or a jealous boyfriend stalking a former flame. One data aggregator was able to find an individual's full name and address as well as continuously track the phone's location. This case, the article says, shows "just how exposed mobile networks and the data they generate are, leaving them open to surveillance by ordinary citizens, stalkers, and criminals."
That's because the data you generate — whether from online activities or information held by your employer, doctor, bank and others — is usually stored, sold and shared. "That data is often packaged and sold to third parties or ad exchange networks," says Michael Kearns, computer and information science professor at Penn Engineering. A founding director of the Warren Center, he is also co-author of the book, The Ethical Algorithm. "You are leaving data trails all over the place in your daily life, whether by where you move physically in the world or what you do online. All this is being tracked and stored."
Continue reading at Knowledge@Wharton.