While genetics and biochemistry research has dominated the conversation about how human bodies are formed, new research — with an old twist — is proposing that there is another star in the show of human development: mechanical forces.
At the turn of the twentieth century, medical research relied on simple mechanics to explain scientific phenomena, including how human cells morph into shape from embryo to newborn and beyond. As better chemistry techniques and DNA research burst onto the scene, however, the idea that cells could be affected by physical forces took a back seat. Now researchers are referring back to this vintage idea and bringing it into the 21st century.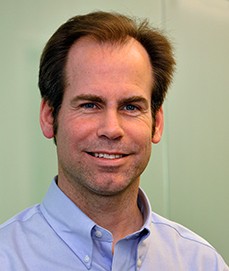 Dennis Discher, Robert D. Bent Professor in the Departments of Chemical and Biomolecular Engineering, Bioengineering and Mechanical Engineering and Applied Mechanics, was featured in a recent article in Knowable Magazine for his research on the human heart and how mechanical forces exerted on heart cells give the vital organ its necessary stiffness during development.
During the heart's development, its cells are exposed to a mixture of forces that cause it to spontaneously contract and pull on neighboring cells, which causes a chain reaction of cell contraction. This leads to pulsing waves that increase the stiffness of cardiac cells and eventually lead to the formation of the organ. This complex process is a result of mechanical forces being exerted by and upon heart cells and Discher's research illuminates how organ development is a product of this exchange of mechanical forces, as well as biochemistry and genetics.
Discher also serves as the Director of the Physical Sciences Oncology Center at Penn which focuses on the physical changes of tissues, cells, and nuclei that contribute to cancer growth and initiation.
To learn more about Discher's work and how mechanical forces build bodies, read David Levin's article "Growing a body, one tiny tug at a time" in Knowable Magazine.