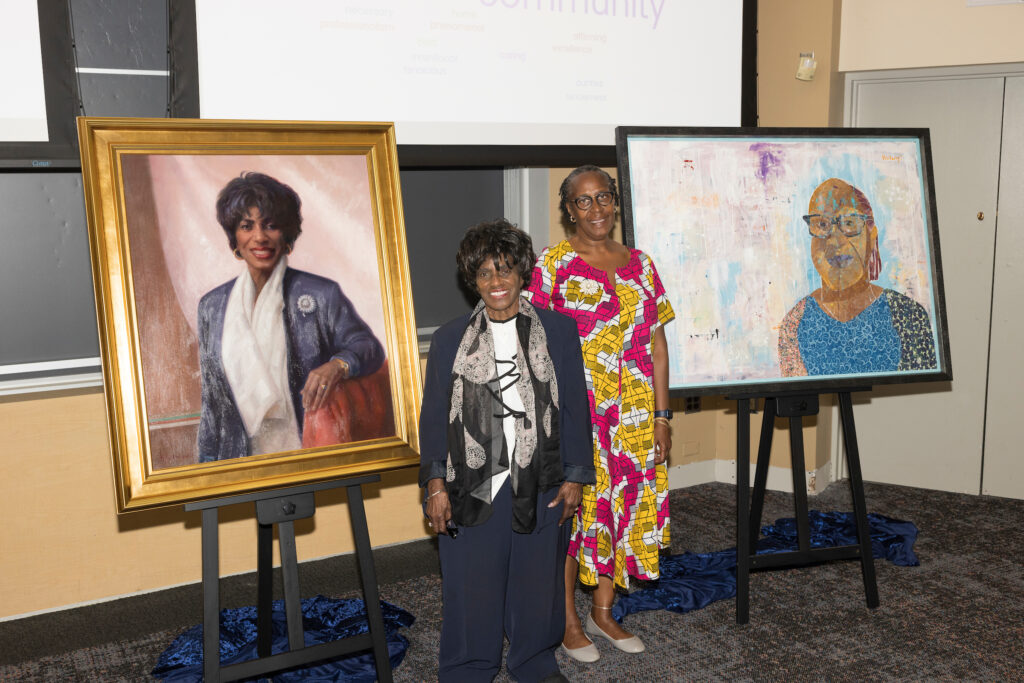 In the 1970s, the United States found itself trying to untangle from the tumult of the previous decade. Despite the civil rights marches, anti-war protests, and social rebellions of the 1960s, progress was seemingly stalled, in particular, progress towards racial equality.
Amidst this backdrop, leadership at the University of Pennsylvania was stirred into action, says Charles Wardlaw of the chemical engineering Class of 1975.
"Dean Arthur E. Humphrey saw a need for increasing minority representation in Penn's School of Engineering and Applied Science," Wardlaw says. "Concurrently, Joseph Bordogna, the then-associate dean of Penn Engineering, was motivated by a national commitment from the National Academy of Engineering to uplift underrepresented minority students. Together, they envisioned a place where intellectual and personal growth for marginalized students could prosper."
Wardlaw says that this is around the time when two African American women, Cora Ingrum and Donna Hampton, embarked on a lifelong mission to create a sanctuary that would later be known as the Office of Diversity, Equity, and Inclusion (ODEI) at Penn Engineering.
Two women, one mission
Wardlaw recounts the encouragement Ingrum would impart to him when he first arrived at Penn. "Cora was one of my main sources of support throughout my undergraduate degree," he says. "She would always make time to just listen to me and helped keep me stay connected with other Black engineers who had preceded me, which were far and few in the early '70s."
In his fourth year at Penn, Wardlaw worked with Ingrum and others in Engineering to establish Penn's chapter of the National Society of Black Engineers (NSBE). He would return to Penn a year after graduation to work alongside Ingrum and Hampton, who joined sometime later, to shape the development of the ODEI. "At the time, it was the Office of Minority Affairs, and there were very few structures in place to support the growing population of Black engineers," Wardlaw says.
"This isn't an indictment of the University, or any other universities at the time. This was a wholly new paradigm we were all operating in. There were a lot of smart people coming, really good students, but guiding them through the University and showing them how to maneuver when there wasn't much in place to facilitate was tricky."
Wardlaw says his six months at what was then known as the Office of Minority Affairs "was one of the most difficult and challenging assignments." The main goal was retention and that they wanted to make sure that the students were getting through their programs, but above all, "we needed to make sure they were staying in school," he says. "Cora and I were trying to create a 'home field advantage' for the students who might otherwise feel isolated when they entered an unfamiliar environment where most of the people don't look like them."
He says he believes Ingrum had a unique understanding in that making a space for the students was integral to their success. "When you look at Penn Engineering now," he says, "you see that Cora's wisdom has been transferred to the others who've worked with her and now serve the ODEI."
Wardlaw recalls meeting Laura Stubbs, the current director of ODEI, saying "she was one of the engineering students we had helped support in my early days at the office, and she was one of the initial members of the National Society of Black Engineers, so it's incredible to see her pick up Cora's torch and support the next generation of students."
Wardlaw still regularly contacts Ingrum and Hampton, remains an active member of the Penn Engineering community, and attends NSBE banquets at Penn. He says that taking a step back and reflecting on the decades of work people like Ingrum, Hampton, Stubbs, and many others have done provides "a feeling of tremendous fulfilment and sense of warmth and encouragement.
"It truly all boils down to Cora's early words of encouragement. 'You can do it,' she'd say, 'You've got this,' or her famous 'Keep up the good work.' They may sound simple, but the power with which she would utter those words put into motion great changes to countless lives."
This article was written by Nathi Magubane. Read the full story at Penn Today.