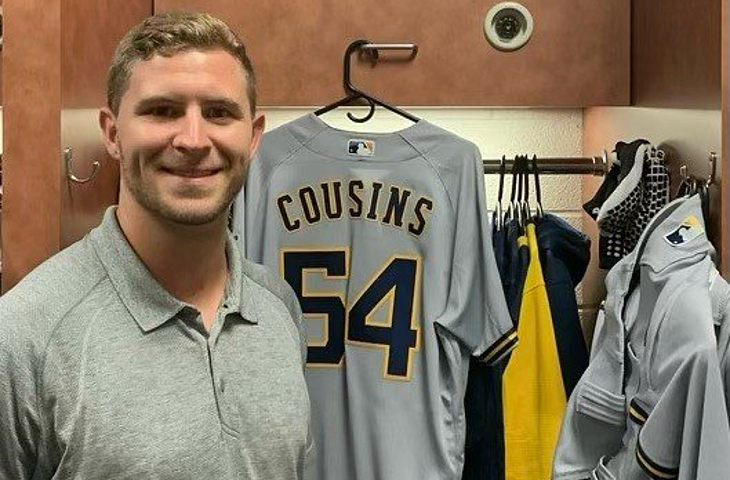 2017 alumnus Jake Cousins, a former All-Ivy pitcher on the baseball team, was called up by the Milwaukee Brewers on Monday and became the first Penn pitcher to appear in an MLB game since 1990. Debuting against the Arizona Diamondbacks, he pitched two innings in relief and struck out five, with one walk, no hits, and no runs in a 5-1 loss.
 While at Penn, Cousins, a graduate of the School of Engineering and Applied Science, was a three-time All-Ivy selection. During his senior season, he was a unanimous First-Team All-Ivy selection and an All-Big 5 honoree. The ace of the Quaker pitching staff, he had a 7-2 record in 11 starts and a 3.15 ERA. His 20 career wins are tied for third all-time in school history and his 2.91 career ERA is tied for sixth.
Read more at Penn Today.