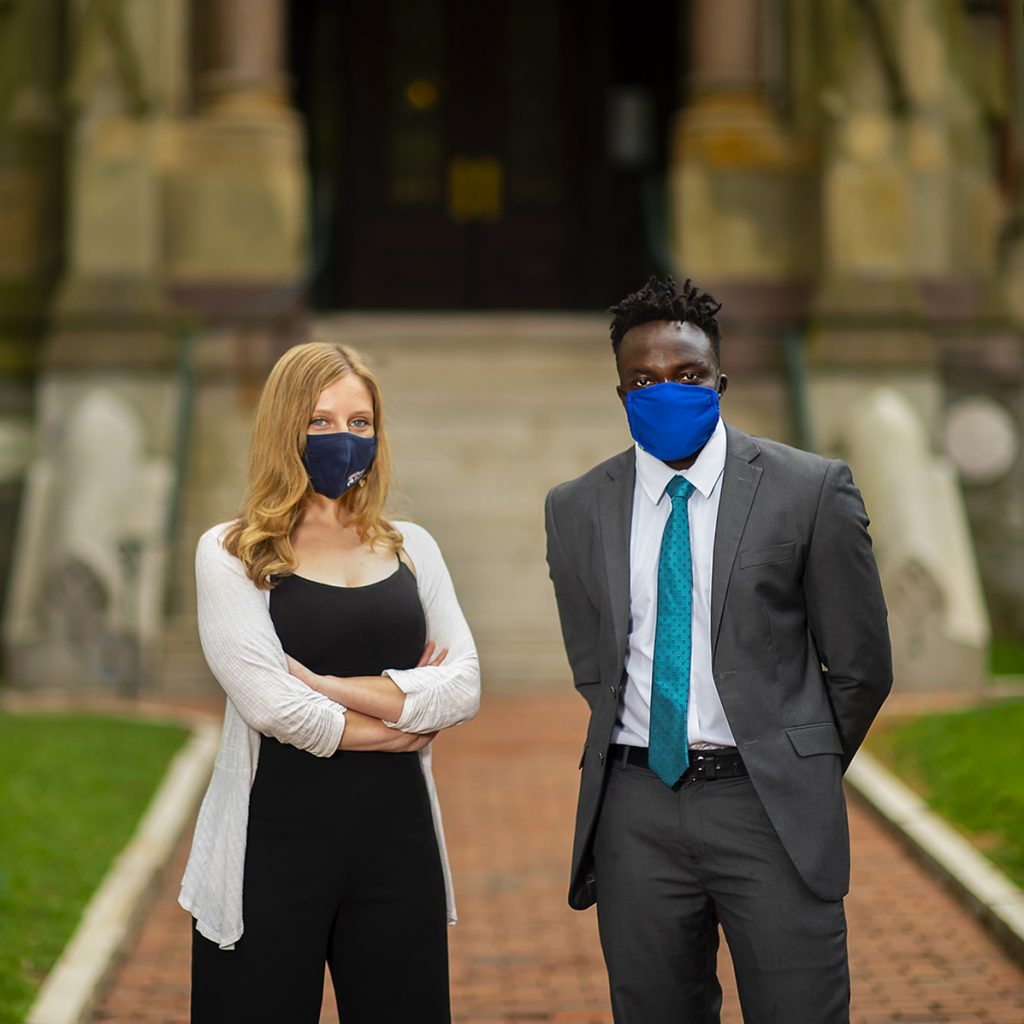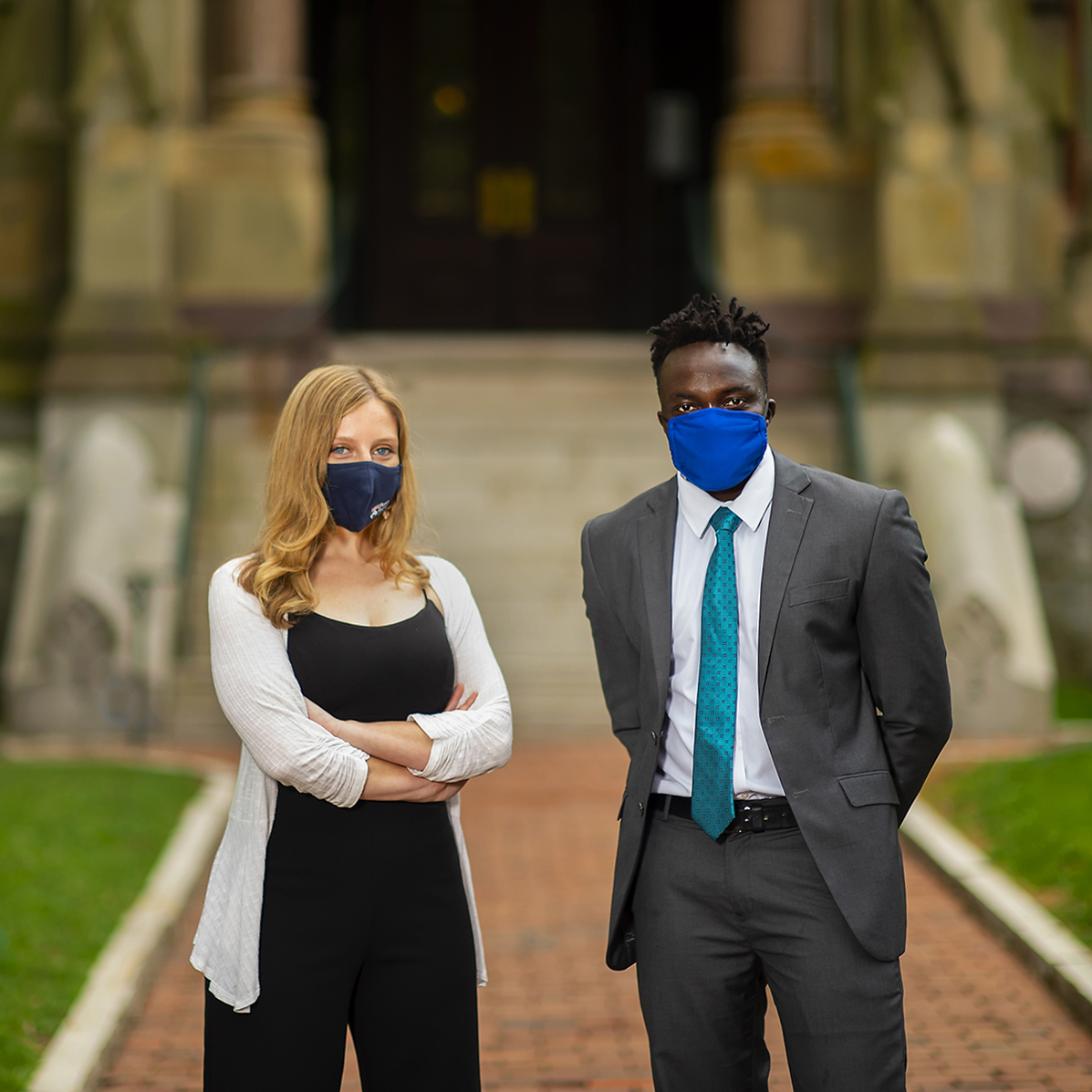 Seniors Martin Leet and Leah Voytovich first met through a mutual friend during their junior year and quickly hit it off. "We just started talking, and we realized that we have a lot in common," says Leet. One thing they shared were backgrounds shaped by migration. Leet as a refugee from South Sudan, and Voytovich is the daughter of Jewish refugees from the Soviet Union. That brought them together and inspired them to apply for a President's Engagement Prize (PEP).
As one of this year's winning PEP teams, Leet, a College of Arts and Sciences design major from Bor, South Sudan, and Voytovich, a School of Engineering and Applied Science computer science major from Stamford, Connecticut, are now poised to empower refugees in Uganda to obtain one of life's most fundamental needs: access to clean water. Through their project, Maji, which means "water" in Swahili, they will install a solar-powered water tank and provide agricultural and first aid training for members of the Olua I community.
Accessing clean water in Ugandan refugee camps is currently a time-consuming and unpredictable process. Maji's goal is to provide members of the Olua I community with clean water using solar-powered water tanks. The project will provide enough water for both personal and agricultural use and will help empower refugees to grow food as well as providing more time for other essential activities such as attending school.
"Maji underscores a fundamental principle: that easily accessible clean water is a basic human right," says Penn President Amy Gutmann. "Maji is unique both for its enthusiastic on-the-ground support in Uganda's Olua I refugee camp, as well as for its exciting potential to become a scalable model across other regions of the world."
Through Leet's experience living in a refugee camp until 2016, he understands the barriers that refugees face and wanted to find innovative ways to support displaced communities in Uganda. "Water is really essential, and if you live in a refugee community they're worried about where would they get water next," says Leet. "It also takes time, and it is the opportunity cost that's the biggest issue here. It is that kid who will be late for school or the mom who had to wait four hours for water."
"I've always been really passionate about working with and helping people trying to find a new home, and the engagement prize provides such a great opportunity to do that," says Voytovich. She has a long-held interest in supporting displaced communities through both her family's experience as well as her own time spent living in Italy, where she learned firsthand about the refugee crisis and met with refugees from Northern African.
Continue reading at Penn Today.