Dental Plaque is No Match for Catalytic Nanoparticles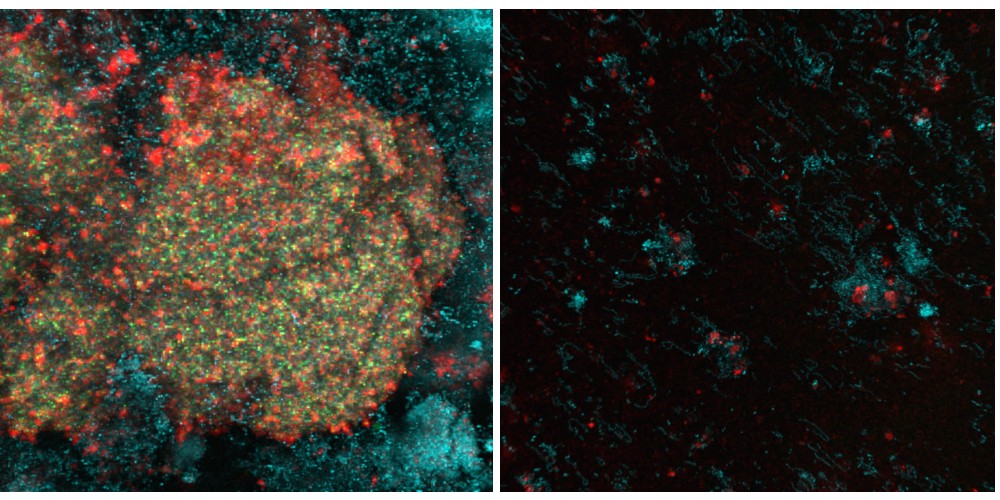 Combine a diet high in sugar with poor oral hygiene habits and dental cavities, or caries, will likely result. The sugar triggers the formation of an acidic biofilm, known as plaque, on the teeth, eroding the surface. Early childhood caries is a severe form of tooth decay that affects one in every four children in the United States and hundreds of millions more globally. It's a particularly severe problem in underprivileged populations.
In a study published in Nature Communications this week, researchers led by Hyun (Michel) Koo of the University of Pennsylvania School of Dental Medicine in collaboration with David Cormode of Penn's Perelman School of Medicine and School of Engineering and Applied Science used FDA-approved nanoparticles to effectively disrupt biofilms and prevent tooth decay in both an experimental human-plaque-like biofilm and in an animal model that mimics early-childhood caries.
The nanoparticles break apart dental plaque through a unique pH-activated antibiofilm mechanism.
"It displays an intriguing enzyme-like property whereby the catalytic activity is dramatically enhanced at acidic pH but is 'switched off' at neutral pH conditions," says Koo, professor in Penn Dental Medicine's Department of Orthodontics and in the divisions of Pediatric Dentistry and Community Oral Health. "The nanoparticles act as a peroxidase, activating hydrogen peroxide, a commonly used antiseptic, to generate free radicals that potently dismantle and kill biofilms in pathological acidic conditions but not at physiological pH, thus providing a targeted effect."
Continue reading Katherine Unger Baillie's story on Penn Today.