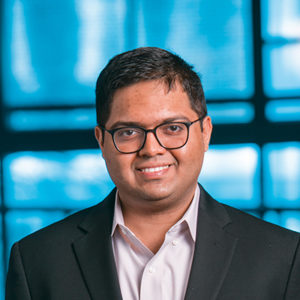 Deep Jariwala, Assistant Professor in the Department of Electrical and Systems Engineering, is a 2023 recipient of the ACS Nano Lectureship Award. ACS Nano is a publication of the American Chemical Society (ACS) and is dedicated to nurturing talent and promoting diversity among early career nanoscientists worldwide. The award embodies this commitment, recognizing young investigators who have made substantial impacts in their respective fields.
Jariwala was selected to receive this Award for his "trailblazing work in the field of solid-state optoelectronics and low-dimensional materials." His research focuses on the integration of nanostructured materials and advanced spectroscopic techniques to better understand charge and energy transport in contemporary semiconductor optoelectronics.
Jariwala will deliver a lecture on his research at a dedicated symposium and award ceremony during the Fall 2023 ACS National Meeting.
ACS is one of the world's largest scientific organizations, with over 173,000 members in 140 countries, and a mission "to advance the broader chemistry enterprise and its practitioners for the benefit of Earth and its people."
Read Deep Jariwala's interview at ACS Nano.