Dawn Bonnell Honored as Distinguished Life Member of The American Ceramic Society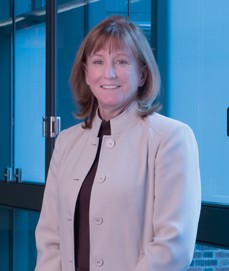 Dawn Bonnell, Penn's Vice Provost for Research and Henry Robinson Towne Professor of Materials Science and Engineering, has been honored as one of three 2019 Distinguished Life Members of the American Ceramic Society (ACerS), an organization that strives to advance the understanding of ceramics and other materials. The Distinguished Life Member award is the organization's highest honor.
According to the ACerS president, Sylvia Johnson: "Every year the Society honors outstanding members who have devoted their professional lives to advancing ceramic and glass science and have made significant contributions to their profession."
Bonnell has been a member of ACerS for over 35 years and was recognized with a Distinguished Life Membership for her work on material properties. Bonnell researches how atoms' behavior varies in different complex materials and how that variation can be capitalized on to design nanoscale devices. She will accept her award at ACerS's Annual Honor and Awards banquet in September.
Read the award announcement on the ACerS website.