Danielle Lashley: Voices of Penn Engineering Master's Alumni

This is part of our series of articles, written by Penn Engineering alums in their own words, of their experiences at Penn and how it shaped their lives. This article is written by Danielle Lashley, who graduated with a Master of Integrated Product Design. She now works as a product strategy manager at CardConnect, a Philadelphia-based FinTech company.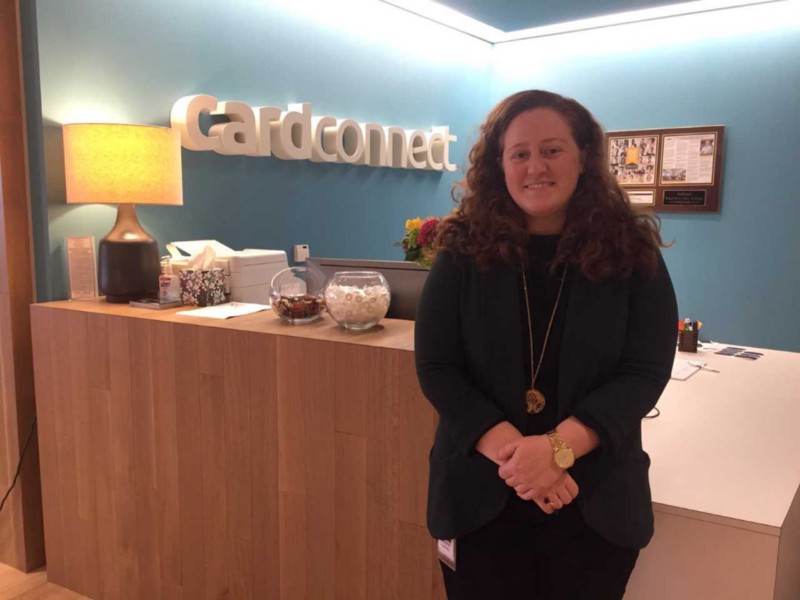 "A million different paths can lead you to Penn's Integrated Product Design program."
I recently found myself saying this to a prospective student, explaining that this diversity is responsible for the program's integrated and collaborative nature. Students in our cohort, who graduated in Spring 2018, entered the program with experiences in politics, nonprofits, ocean engineering, theater design and more.
My own path began with my love for using my hands as a sculptor and my aptitude for developing financial models. I studied art as an undergraduate, routinely placing myself in the mind of the viewer to understand their emotional experience when interacting with a sculpture. I worked as a research analyst at an investment firm after graduating, where I seized every opportunity to convert raw data into quantitative models to enhance trading decisions. I wanted to learn how to merge my quantitative analysis fascination with creating meaningful experiences for others, and this drew me to the IPD studio.
Because we all came from different educational and work backgrounds, the first year brought us up to speed with product design industry skills. Those of us without engineering backgrounds learned to construct robots using Arduino software within the first month. We built a watering can and children's toy using 3D modeling software such as Rhino and Solidworks by the end of the first year.
Design thinking, from which design criteria and product ideas emerge, is an evolving field, so exposure to the industry is vital when identifying a niche. Our cohort visited multiple studios and companies each semester, including Frog Design, Bressler Group, Fahrenheit 212, Smart, Oxo and other industrial design and engineering firms. One of my most meaningful interactions was a collaboration with the Penn Medicine Center for Health Care Innovation. During the second semester of the program, we collaborated with design strategists and innovation managers at the Center to address complex problems facing the health care system. My team developed strategies to decrease the stigma of miscarriage and increase the awareness of specialty pregnancy loss care at the hospital. The human-centered design process was made tangible by working with real clients and interacting with real patients who were going through miscarriage treatment. That experience gave me the knowledge and confidence to approach future projects with a human-centered design thinking methodology.
Just like our disparate paths when entering the program, members of my cohort are now pursuing equally diverse careers and plans. One thesis group is already incorporated as a business that aims to address loneliness in late age. Others are working at Google and Indeed. As for me, I'm working as a product strategy manager with Philadelphia-based FinTech company CardConnect, where I can combine my interests in developing human-centered user experiences with financial products.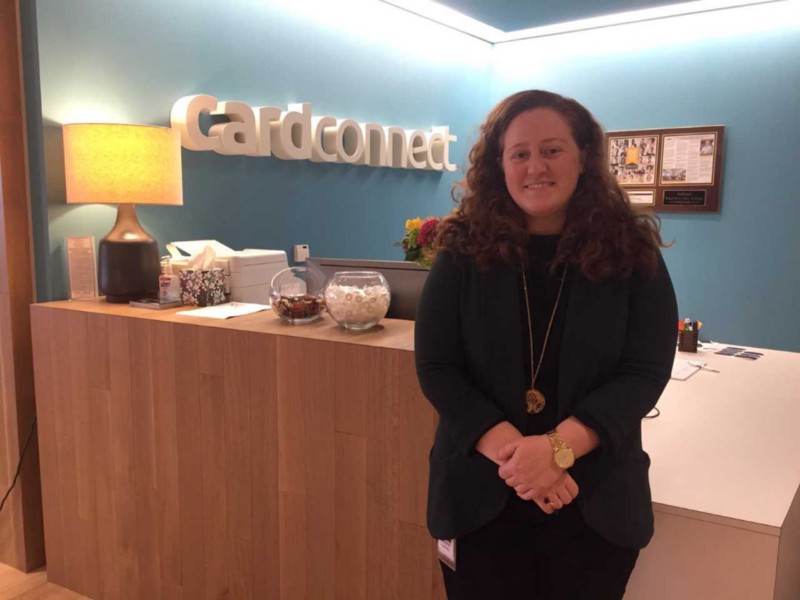 IPD emphasized that innovation sits at the intersection of feasibility, viability and desirability, and with every project I work on at CardConnect, I analyze through these three perspectives. I've tapped heavily on the skills I practiced during my thesis project, and learned from my teammate with more digital UI experience, to conduct usability testing on our key user touchpoints. Courses in business analytics and operations have given me the tools to drive projects toward profitability and increased operational efficiency. While there was a steep learning curve on the technology and databases that constitute the backbone of our web apps, I am accustomed to actively collaborating with engineers from group projects in mechanical engineering courses.
After just recently reaching the IPD program's tenth anniversary, it is exciting to watch as our growing network of colleagues define this field.