Danielle Bassett Wins Erdős-Rényi Prize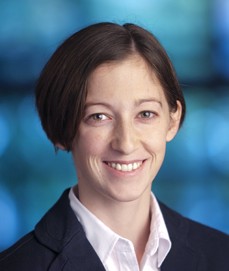 Danielle S. Bassett, PhD, Eduardo D. Glandt Faculty Fellow and Associate Professor of Bioengineering at the University of Pennsylvania, is the recipient of the 2018 Erdős-Rényi Prize. The award, given by the Network Science Society, or NetSci, recognizes the achievements of a young researcher working in the field of network science.
NetSci says that "While the achievements can be both theoretical and experimental, the prize is aimed at emphasizing outstanding contributions relevant to the interdisciplinary progress of network science."
Bassett received her award on June 14 during NetSci's International Conference on Network Science, which took place in Paris. She is the "seventh scientist and fourth American to receive the prize," according to the Penn Bioengineering blog, which also lauded Bassett's stature within the field.
"Receiving the Erdos prize is a clear recognition from her colleagues that Dani is a true pioneer with many significant accomplishments to date and even more ahead of her," said Bioengineering Chair Dave Meaney. "She is an amazing role model for all of us."
Like the discipline it celebrates, the Conference on Network Science draws scholars from a variety of fields, including computer and information sciences, physics, mathematics, statistics, the life sciences, neuroscience, environmental sciences, social sciences, finance and business, and arts and design.
At the conference, Bassett delivered a lecture on her work, which uses the discoveries of network science to augment our understanding of the complex organization of the brain, in a subset of network science known as network neuroscience. These ways of understanding the connections between neurons in a larger system have powerful applications for engineering, neurology and psychiatry.
Bassett has also received a Lagrange-CRT Foundation Prize, a MacArthur "Genius" Fellowship, a Sloan Fellowship, an NSF CAREEER Award, and was named one of the Popular Science "Brilliant 10" in 2016 for her work in this field.