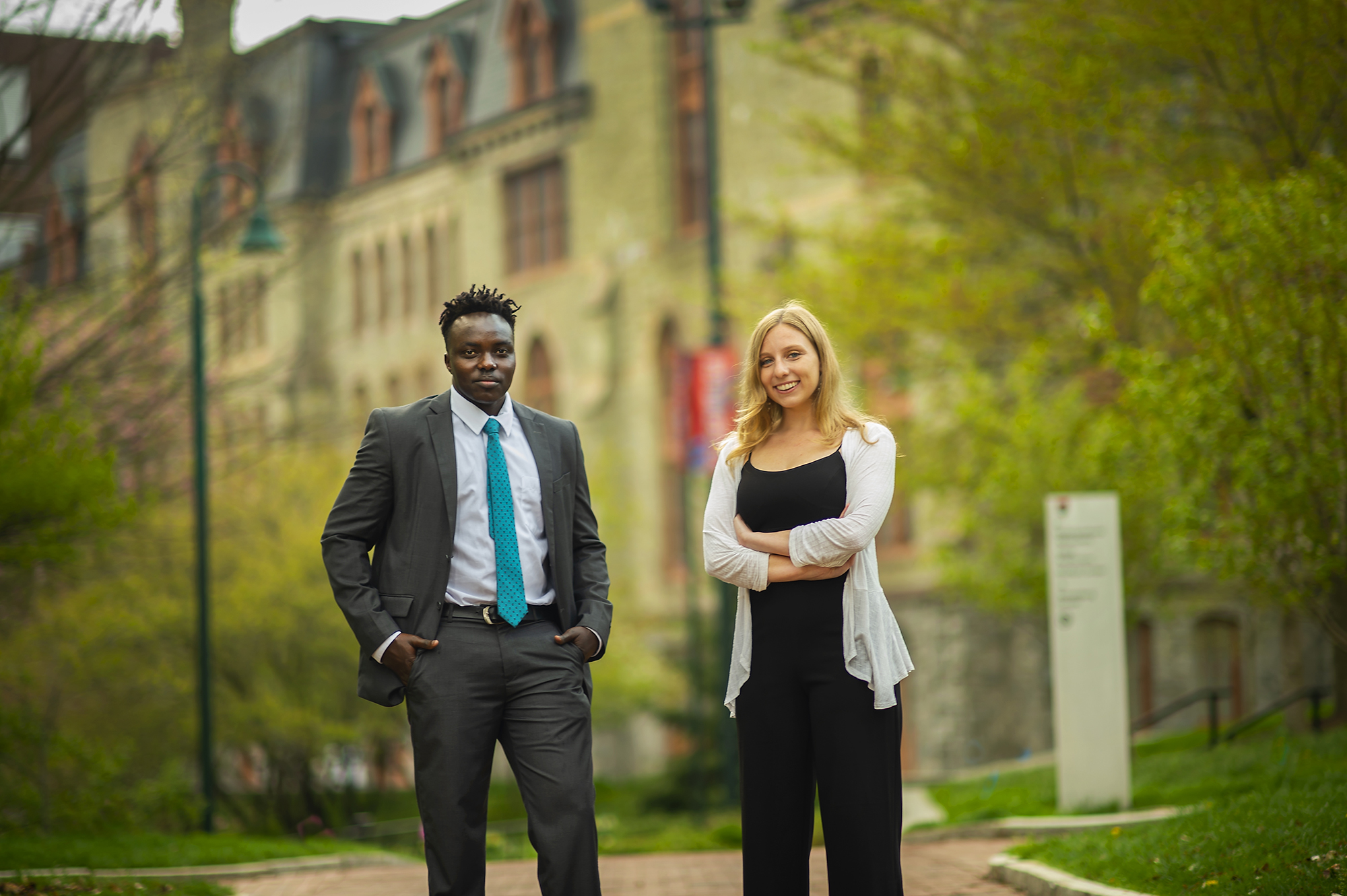 As winners of the 2021 President's Engagement Prize, May graduates Martin Leet and Leah Voytovich have been working over the past 10 months as co-founders of Maji, a nonprofit organization dedicated to projects that support refugee initiatives in Uganda.
This past year, the Maji team successfully navigated numerous challenges, including pandemic-related supply chain issues to establishing community trust, and recently saw the completion of the construction of a solar-powered water tank for the Olua I community. Moving forward, Leet and Voytovich hope that the success of this project can serve as a starting point for additional self-sustaining initiatives designed to improve the lives of refugees around the world.
"Martin and Leah are thoughtful innovators whose resiliency and adaptability have been in full effect this year," says Penn Interim President Wendell Pritchett. "No matter the challenge placed on their path, they persevered, successfully bringing their impactful project Maji to life in close collaboration with the Olua I community. I'm confident that Maji will be successful in helping refugees in consequential ways for many years to come."
The ability to access clean water in Ugandan refugee camps currently depends on impractical, low-yield methods, which makes obtaining the essential resource unpredictable and time-consuming. To address this, the goal of Maji, which means "water" in Swahili, is to construct solar-powered water tanks that can provide water for both household and agricultural use. Reliable access to clean water can empower refugee communities in many ways, from reducing reliance on UN-dispatched water trucks and boreholes, having the ability to grow their own food, and providing more time for essential activities such as work and school.
"It's a truly remarkable project to change people's lives in a very positive way," says Ocek Eke, director for graduate students academic programming in the School of Engineering and Applied Science and Maji's adviser. "Because people don't have to spend half of the day going back and forth to find water, it gives them more time to do the things they need to do."
Read more about Maji, and watch a video profile of the team, at Penn Today.