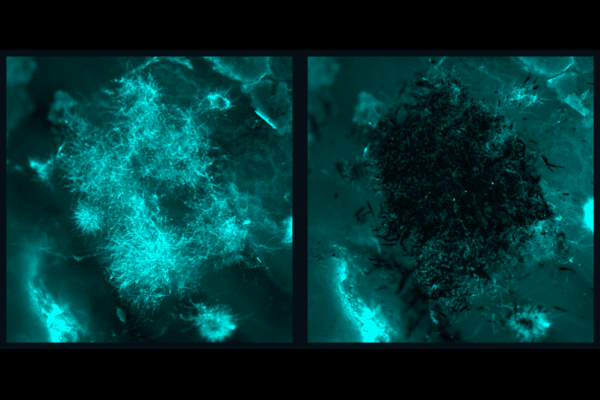 Penn's Center for Innovation & Precision Dentistry (CiPD) is the first cross-disciplinary initiative in the nation to unite oral-craniofacial health sciences and engineering.
An institutional partnership formalizing the Center's dual affiliation between the University of Pennsylvania School of Engineering and Applied Science and School of Dental Medicine makes CiPD unique.
In just two years since CiPD was founded, the outcomes of this newly conceived research partnership have proven its value: microrobots that clean teeth for people with limited mobility, a completely new understanding of bacterial physics in tooth decay, enzymes from plant chloroplasts that degrade plaque, promising futures for lipid nanoparticles in oral cancer treatment and new techniques and materials to restore nerves in facial reconstructive surgery.
In addition, CiPD is training the next generation of dentists, scientists and engineers through an NIH/NIDCR-sponsored postdoctoral training program as well as fellowships from industry.
The center's Founding Co-Directors, Kathleen J. Stebe, Richer & Elizabeth Goodwin Professor in Chemical and Biomolecular Engineering, and Michel Koo, Professor of Orthodontics in Penn Dental Medicine, published an editorial in the Journal of Dental Research, planting a flag for CiPD's mission and encouraging others to mirror its method.
The two urge "the academic community to adopt a coordinated approach uniting dental medicine and engineering to support research, training and entrepreneurship to address unmet needs and spur oral health care innovations."
Their editorial cites the sheer scale of need for such an innovative, solutions-focused field of study, noting that "[t]he prevalence of untreated oral diseases worldwide has grown to affect an estimated 3.5 billion people. Globally, oral diseases represent the most prevalent health problem, with 1 billion more cases than those of cardiovascular and chronic respiratory diseases, diabetes and cancers combined."
"What people need to be reminded of is that oral health is basically general medicine from the neck up," says Stebe. "The word 'dentistry' can bring to mind cavities and plaque. But in the oral-craniofacial space, we're also talking about cancer, neurology, viruses, inflammation, facial restoration, tissue regeneration, complex microbiomes – the list is extensive."
"The oral cavity itself is underappreciated in its complexity," adds Koo. "In such a small space, you have an astounding number of topographies and tissue types and a diversity of anatomical components in addition to implanted surfaces. Paradigms and approaches developed for oral health can be readily generalizable to other parts of the body because the oral cavity is so broad."
This breadth makes this field of healthcare, and the work of CiPD, particularly attractive to partner researchers in engineering, especially those who value applications with life-changing impacts. But Koo and Stebe both note that to be effective, dental care must also be financially accessible.
"Affordability and precision are the two pillars of oral health care," says Koo. "Most diseases in this area are clustered in populations of lower socioeconomic status, while individual susceptibility to diseases and cancers requires precise, personalized medicine."
"We bring engineering approaches to dental medicine's mandate for inexpensive care," says Stebe. "This is an ethos we instill very deeply in our postdoctoral training program. At the same time, part of our mandate is also to harness more experimental, up-and-coming technologies and apply them to oral health needs."
With one foot in the clinic and one foot on the cutting edge, CiPD has established a leadership role in training a new kind of expert, one positioned to advance and grow this community of thought.
"We want our trainees to influence the research, industrial and practitioner communities they join after their experiences here," says Stebe.
"We are planting the seeds of oral health innovation here at Penn with the aim of propagating widely. And we're seeing impact on local, national and global scales," adds Koo.