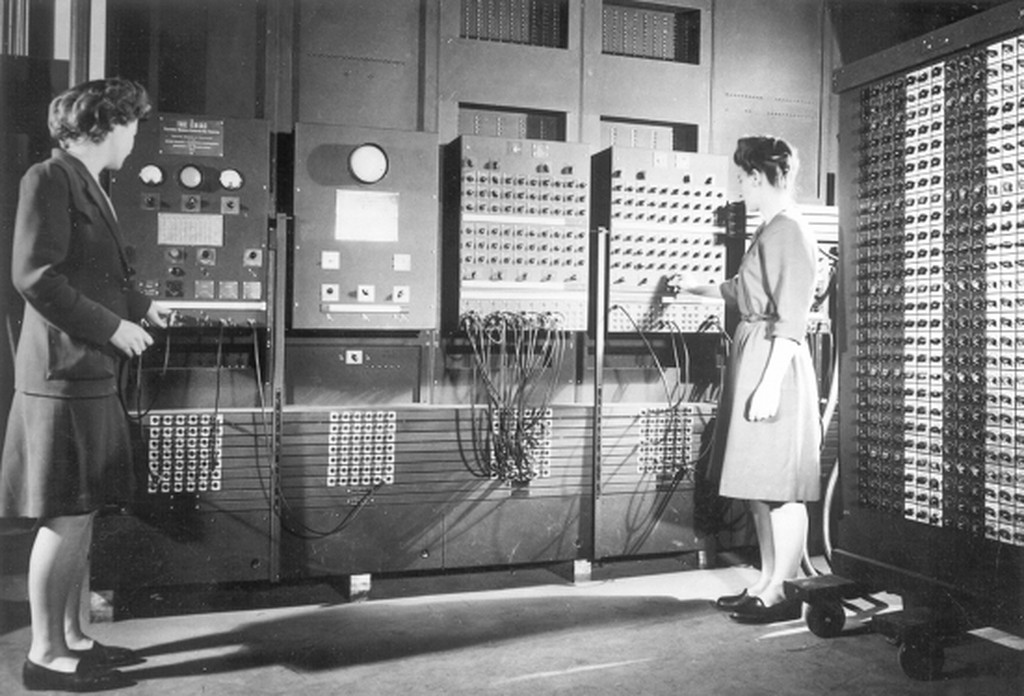 On Feb. 14, 1946, the world's first general purpose electronic computer — The Electronic Numerical Integrator and Computer, or ENIAC — was introduced to the world. The room-filling computer was designed and built at Penn Engineering's predecessor, Penn's Moore School of Electrical Engineering, and several of its panels remain on display in the building that carries that name.
To celebrate ENIAC's 75th anniversary and honor its legacy, Penn Engineering is hosting an online mini-symposium on Feb. 15, featuring discussions on the first computer's historic significance, the evolution of computer architecture, and the six women who served as its programmers but have only recently received the recognition they deserved.
For more on the history of ENIAC and the events planned for "ENIAC Day," see:
"ENIAC Day," by Andre DeHon, professor in the Department of Electrical and Systems Engineering and one of the organizers of Penn Engineering's mini-symposium, at Computer Architecture Today.
"The World's First General Purpose Computer Turns 75," by Erica K. Brockmeier at Penn Today.
"Made in Philadelphia, the 'First Modern Computer' is Celebrated on 75th Anniversary," by Tom Avril at The Philadelphia Inquirer.
"The ENIAC was Born in Philly 75 Years Ago. Here's How to Celebrate the Computer's Anniversary This Week," by Paige Gross at Technically Philly.